Are you looking for a new thrilling hobby to make the most of this summer break? If so, paddle boarding might be the perfect choice for you, thanks to the excitement it brings along. But here's the catch: learning to paddleboard can be a fun and rewarding experience, but it can also be daunting for beginners.
To ease this quest for you, our guide will show you how to get started with paddle boarding, including important instructions to balance your board and what gear you need. With a little practice and this paddle boarding guide by your side, you'll be cruising through the water like a pro in no time.
So, let's get paddle boarding.
Things Needed to Start Paddle Boarding
Before we jump into the details of the best paddleboards for lakes or crucial steps to master this sport, let's enlist the essentials of this water sport. Here's what you'll need to start paddle boarding:
Paddle boarding fins
Paddle boarding leash
Paddle boarding life jacket
Sunscreen
Hat and sunglasses
Water bottle & snacks
And more, depending on the weather and your paddle boarding duration.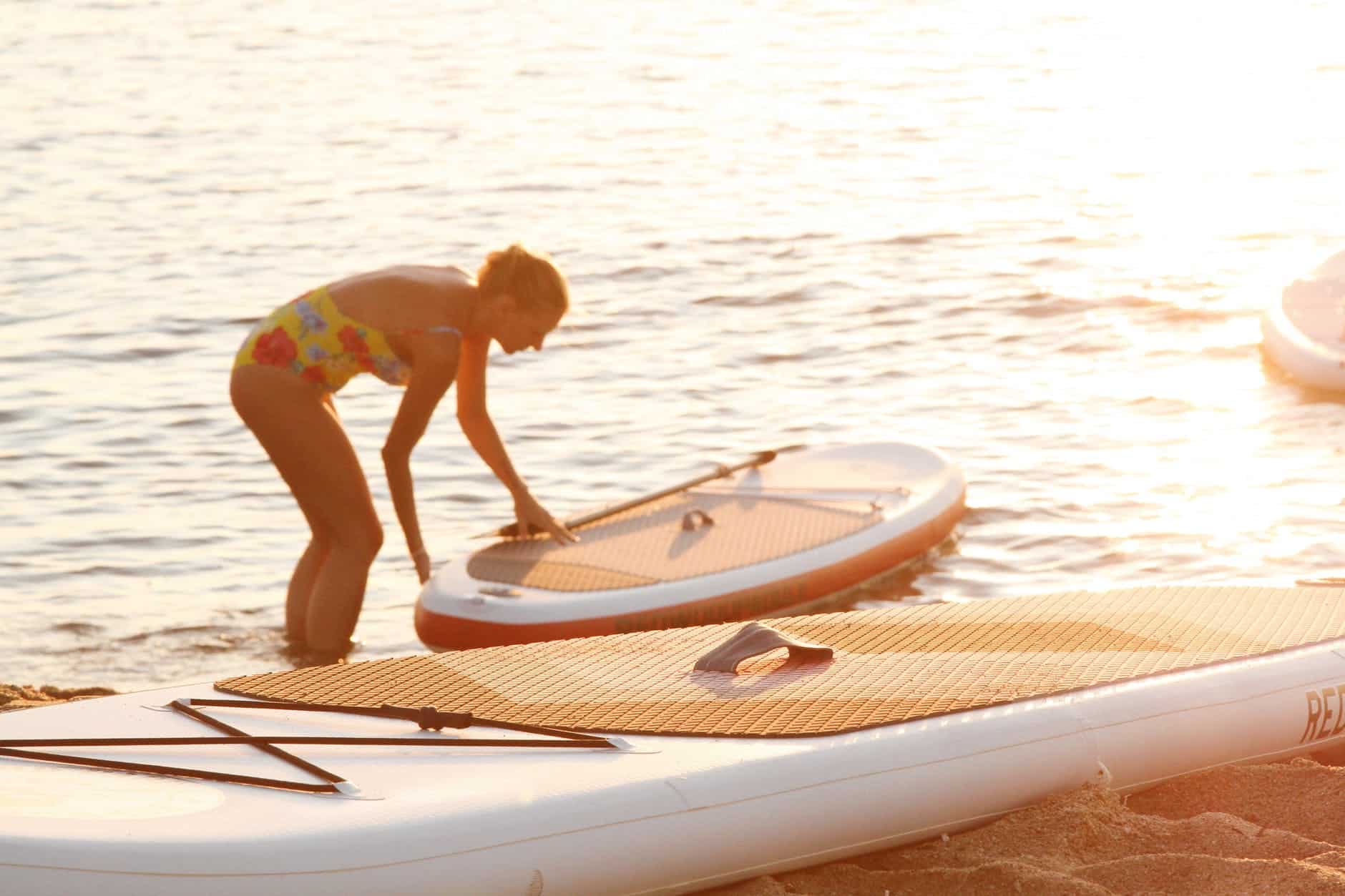 Steps To Start Paddle Boarding As A Hobby
If SUP (stand up paddle boarding) fascinates you, and you want to float above the deep blue water, it's very much doable. If you pick one of the best paddleboards for lakes and stay persistent, this adventurous sport won't feel very tough. So, drop the procrastination and follow these steps to enjoy paddle boarding:
Find a Paddle Boarding Location
The first step to learning paddle boarding is finding a paddle boarding location. If you live near a coast, there are likely many places to paddle board. If you live inland, you may have to travel to get to a body of water large enough to paddle board. Once you have found a location, the next step is to learn the basics of paddling. You will need to practice balancing on the board and using the paddle to move through the water. With some know-how of your preferred water body, you can confidently practice this skill.
Get your Paddle Board Gear
Learning how to paddle board is a great way to enjoy the water and get some exercise, but it's important to make sure you have the right gear before you get started. The most important piece of equipment is, of course, the paddle board itself. There are different boards on the market, so it's important to do your research and find one of the best paddleboards for lakes if that's where you'll practice.
Once you've got one of the best paddleboards for lakes, you'll also need a paddle. Paddles come in all sorts of shapes and sizes, so again, it's important to do your research and find one that's comfortable for you. You'll also need a life jacket and a leash, which are essential for safety. With the right gear in hand, you're ready to learn how to paddle board. These safety and boarding tools are the best gifts for paddleboarders, so don't overlook their significance.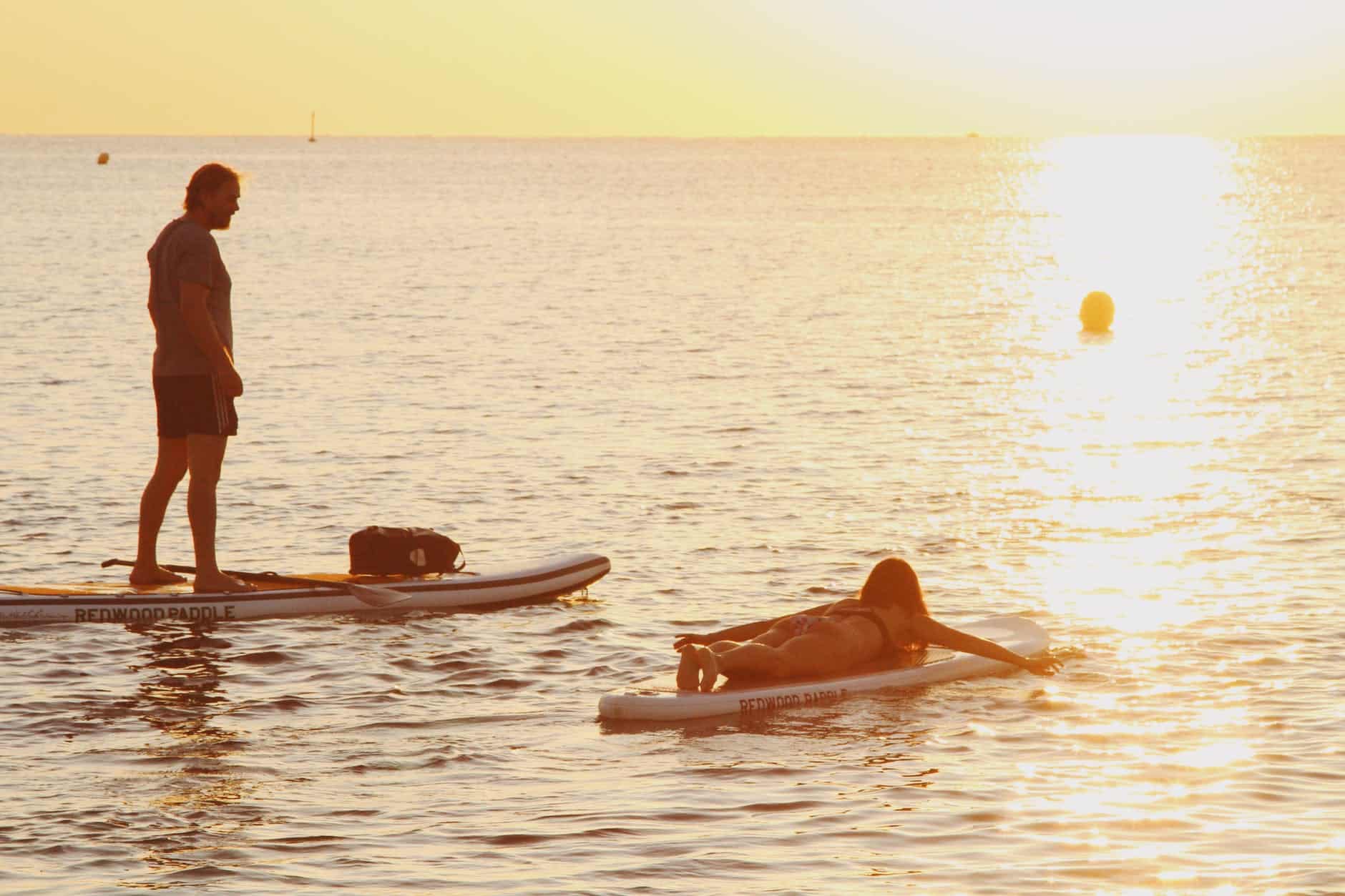 Practice in Shallow Water
The third step to learning paddle boarding is to practice in shallow and calm water. This will help you get used to the feel of the board and develop your balance. Once you're comfortable paddling around in calm water and have one of the best paddleboards for lakes, you can start to explore other areas. But always remember: stick to shallow and clear water when you're starting out!
Paddle in Deeper Water
Now that you know the basic paddle boarding techniques, it's time to practice in deeper water. This fourth step is essential to becoming a confident paddleboarder. Deeper water will provide more challenges, such as waves and larger swells. But don't worry; you'll be able to overcome these obstacles with practice. Stick to shallower waters at first and gradually move to deeper areas – if you have one of the best paddleboards for lakes, practicing in deep water won't exhaust your energies.
Also, when you go on longer paddle boarding routes, keep a SUP cooler full of snacks and drinks with you to stay energized. Best paddleboards for lakes have hooks and buckles to attach removable seats or coolers as needed, so you won't struggle at this point. As you keep practicing, you'll develop the skills and confidence needed to paddleboard in any water depth.
Stay Upright and Move Forward
If you've tried paddle boarding, you know that maintaining your balance and staying upright can be quite challenging. In fact, one of the most common mistakes that beginners make is to get off their boards when they encounter deeper water. To avoid this, it's important to learn how to maintain your balance and stay upright even when the water is up to your waist or higher.
The best way to do this is to practice in shallow water first to get a feel for the board and how it moves. Once you're comfortable with the basics, you can slowly move into deeper water and continue practicing until you can paddle safely in any depth. Since the best paddleboards for lakes have slip-resistant traction pads, beginners don't have to worry about falling that often.
Use Proper Technique to Turn Around Quickly if Needed
Paddle boarding is a great way to enjoy the water and get some exercise, but it's important to be safe while you're doing it. Once you've learned how to balance on the paddle board, you can use a few different techniques to turn around more quickly and safely. First, try using your paddle to push off from the side of the board. This will give you a little extra boost to help you turn around more quickly. You can also try turning your paddleboard around in a wide arc. This will help you keep your balance and avoid tipping over.
Finally, if you need to turn around quickly in an emergency situation, you can always dive off the board and swim to safety. However, this should only be done as a last resort because the best paddleboards for lakes are well-balanced to keep you afloat.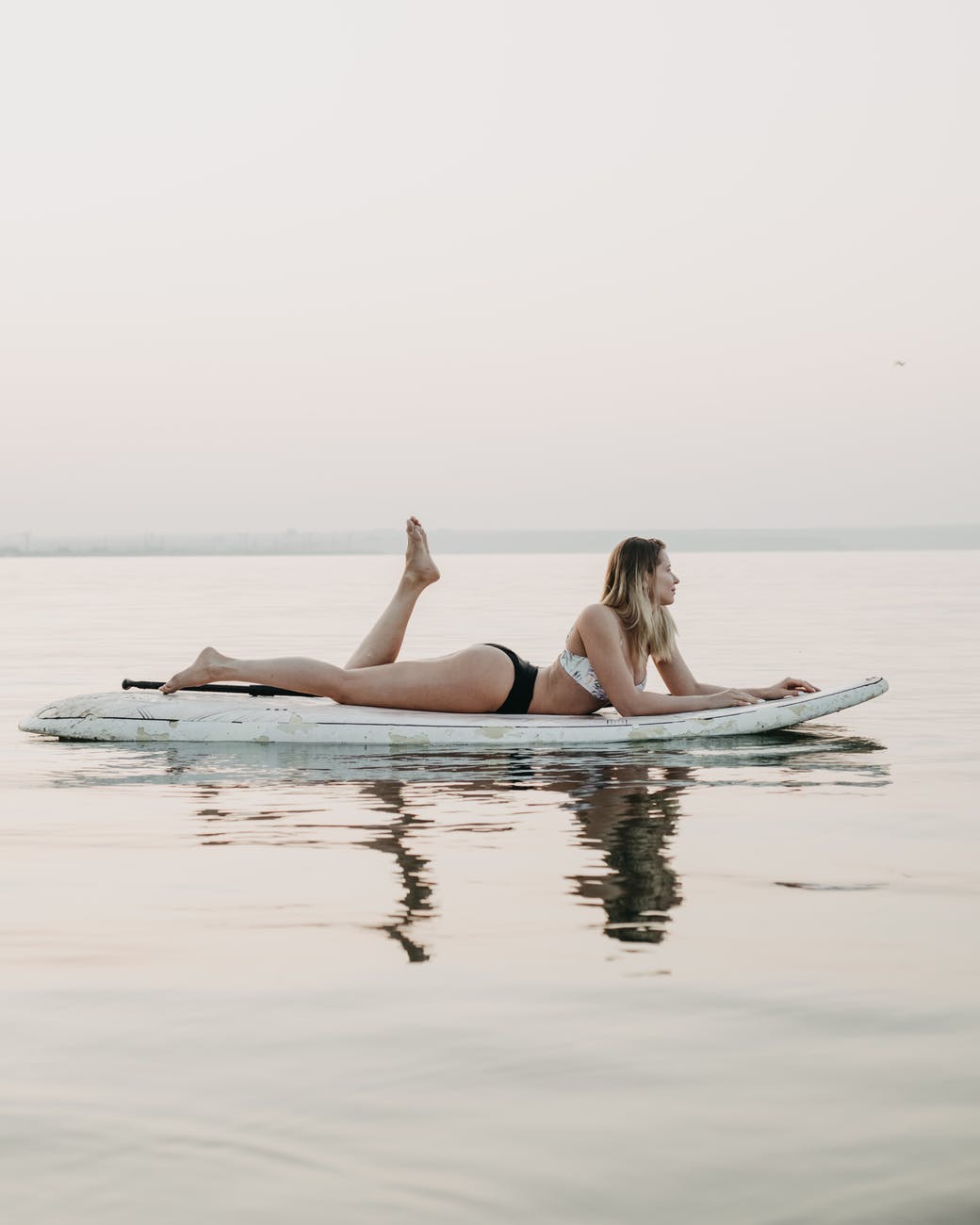 Get Back on the Board if you Fall Off
One of the most important things to remember when paddle boarding is that you need to get back up if you fall. It may seem daunting at first, but the more you practice, the better you'll become at balancing yourself. So don't be afraid to take a few spills – it's all part of the learning process! Just remember to get back up each time and keep practicing. This falling off and getting back up thing gets easier with the best paddleboards for lakes.
Wear a Life Jacket and Take Care of your Paddleboard
Your paddleboard is your biggest investment, so you'll want to ensure it stays in good condition. You can do this by storing it properly and regularly inspecting it for cracks or damage. It's also a good idea to invest in a paddleboard leash, which will help keep your paddleboard close if you fall off – this leash is the best gift for paddleboarders. It's always important to get one of the best paddleboards for lakes to avoid safety-related concerns.
Also, when you're out on the water, it's important to wear proper clothing. This includes sunscreen, a hat, and sunglasses to protect your skin from the sun. You should also wear a life jacket if you're not a strong swimmer. And finally, be sure to bring along a whistle or other loud noise-maker if you need to attract attention. By following these simple tips, you can stay safe and have fun with the best paddleboards for lakes.
Summing Up
Paddle boarding is a great way to enjoy the water and get some exercise, but it's important to learn the basics before venturing out into the open ocean. The best paddleboards for lakes help beginners balance themselves without much trouble and support their posture. A durable and well-made paddleboard is one of the best gifts for paddleboards, so don't skimp at this stage. Get good-quality gear, follow the above-listed steps, and don't forget safety measures while entering deep blue water. If you follow a proper plan, mastering this exciting skill will become hassle-free.
If you're looking for more fun hobbies to start outdoors, check out how to start slacklining!