Building model trains is a tricky, yet gratifying hobby you can indulge in. Hobby train sets can be quite addicting, and many people spend hours assembling and painting the models (goodbye to virtual games). Luckily, hobby train sets also make a great family activity, allowing everyone to join in on the fun!
If you're searching for a hobby to involve your whole family in the process, building and collecting scale trains is the answer. Today, we'll provide you with everything you need to get started with model trains as a hobby. So, let's get started with hobby train sets!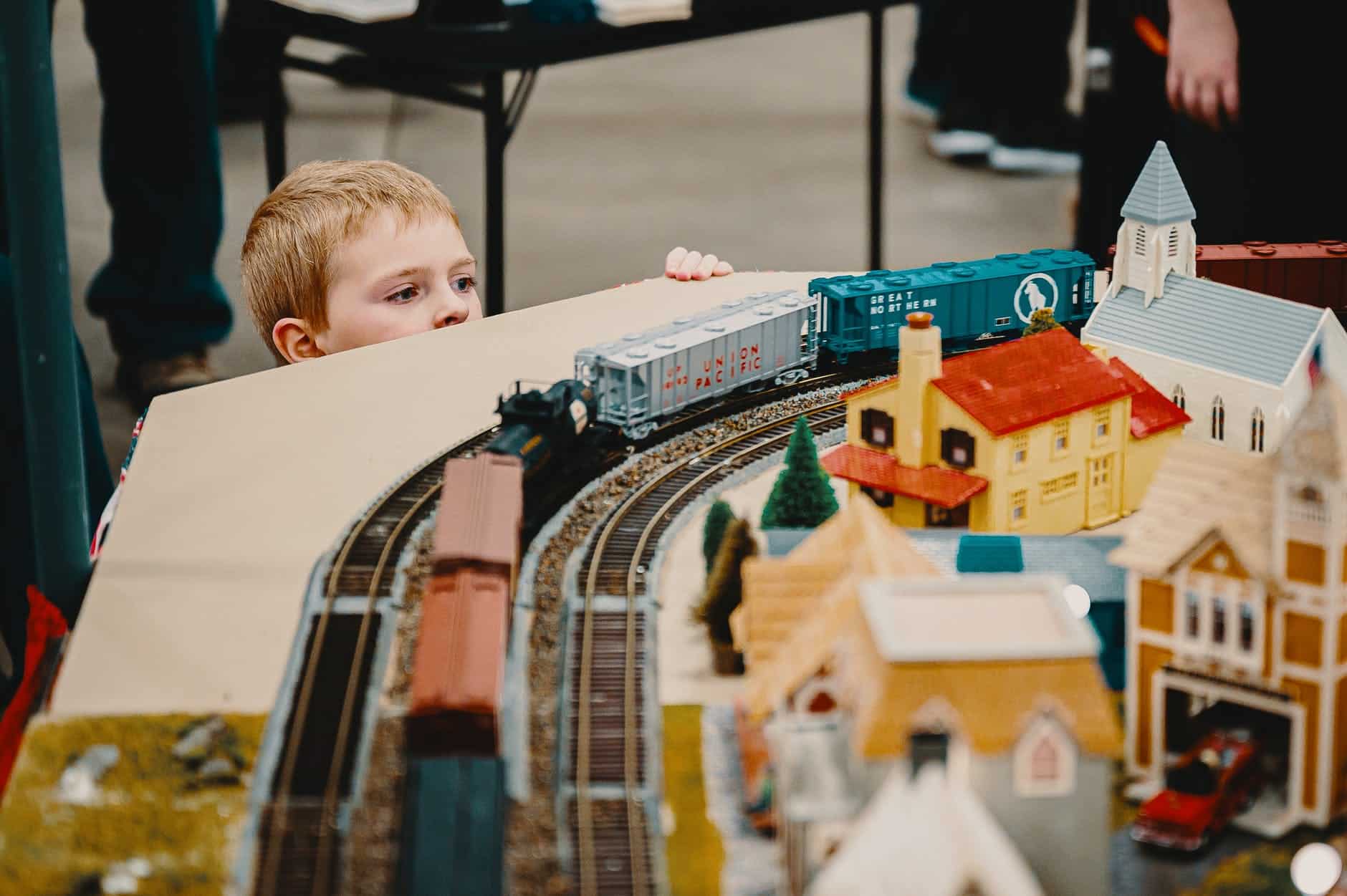 What are Hobby Train Sets?
There are different types of model trains, from simple sets that can be put together in an afternoon to complex layouts that take months to build. Most model train sets have everything you need to get started, including the track, locomotive, and cars. To add more interest to your layout, you can also buy additional accessories, such as buildings, scenery, and people.
One of the great things about model trains is that you can tailor your set to your interests. For example, if you love history, you can create a layout that includes famous landmarks worldwide. Or, if you prefer a more whimsical approach, you can fill your layout with cartoon characters or fantasy creatures. The possibilities are endless.
Whether you are just starting with model trains or have been collecting them for years, there is always something new to discover. With so many different types of model trains available, there is sure to be a set that is perfect for you.
How Good is Building and Collecting Trains as a Hobby?
Building and collecting model trains is a nice hobby for anyone who loves trains or enjoys working with their hands. It can be an enriching experience in terms of the end product and the process of creating it.
There are many factors to consider when building a model train set, such as scale, terrain, infrastructure, and more. This can make the hobby quite challenging but also very rewarding. As you see your creation come to life it feels rewarding, especially if you focus on a specific type of train or era and build something unique.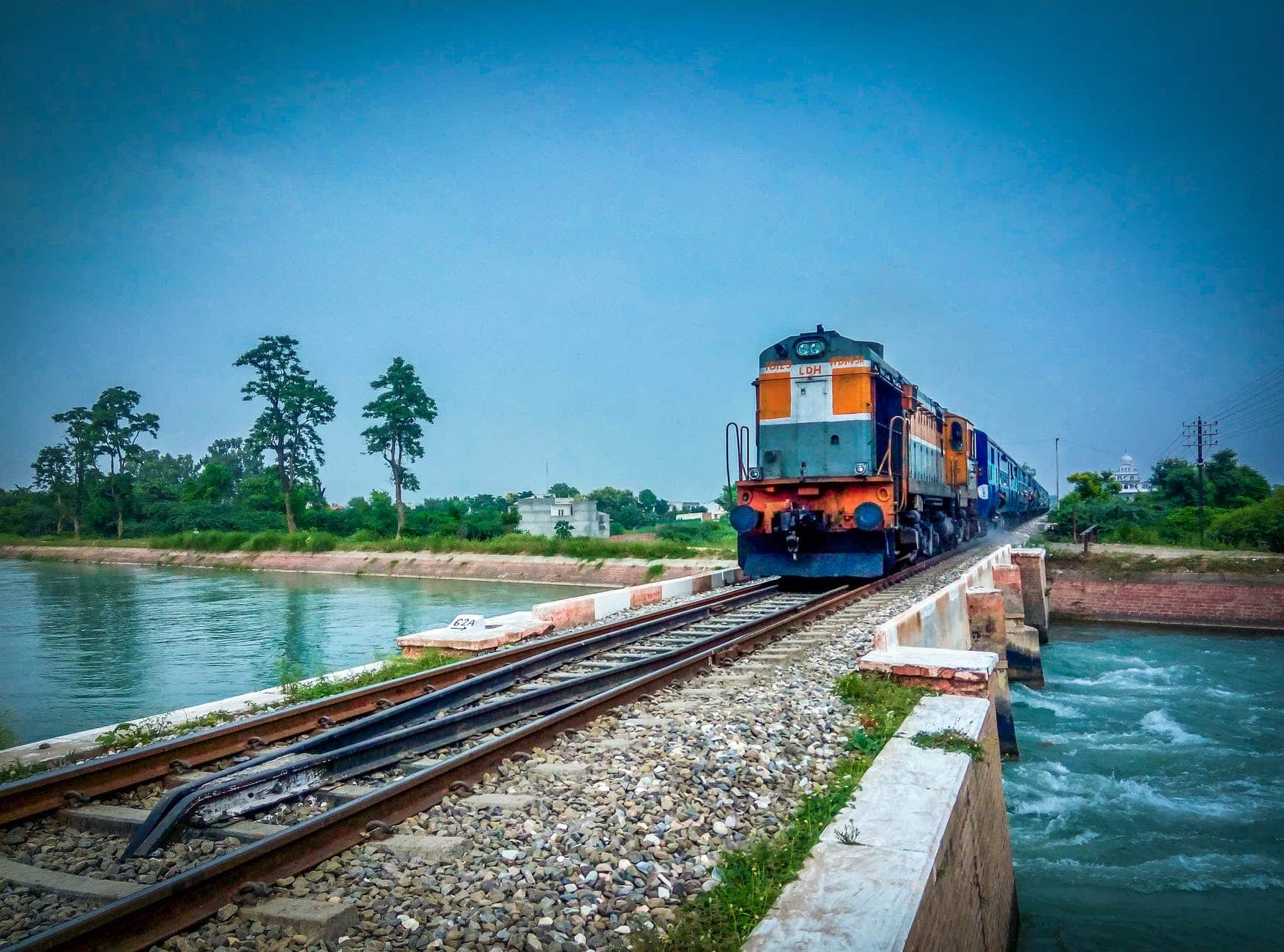 What are the Essentials You Need to Make Model Trains?
Whether you are a child or an adult, building a can be a fun and rewarding experience. However, you will need some essential items to build new hobby train sets. 
Some items that you will need to build your own model train set include:
A piece of paper or cardboard to use as a template
A sharp knife or scissors
A ruler or measuring tape
Paint or markers (optional)
Glue
Paperclips or binder clips (optional)
But remember, these essentials are only needed when you're building scale trains from scratch. If you don't want to put in the hard work, pre-built hobby train sets should be your go-to. These scale trains have locomotive engines, pre-made tracks, and other rail essentials to lay out a complete train. This convenience and diversity make scale trains a fun gift for kids and railfans who like building these unique projects.
Steps to Arranging Model Train Sets as a Hobby 
For those who love trains, there's nothing more therapeutic than spending an afternoon organizing and rearranging your model train set. Here's a step-by-step guide to get started:
First, clear off any clutter from your work surface. This will give you a clean slate to work with and prevent accidental damage to your trains or track.
Next, take a look at your track and see if any areas need repair. If so, now is the time to fix them. Once your track is in good condition, you can start laying it out according to your desired design.
If you're not sure where to start, there are plenty of model train layout ideas online to give you some inspiration. Once you have a plan, begin connecting your track pieces and assembling your hobby train sets.
Finally, sit back and enjoy the fruits of your labor! You can now watch your trains travel around the tracks you so carefully laid out. If you're feeling extra creative, you can add scenery and buildings to your layout to create a miniature world.
Whether you're a seasoned pro or just getting started, there's always something satisfying about spending time with your model trains. So go ahead and try it – you might just find yourself hooked!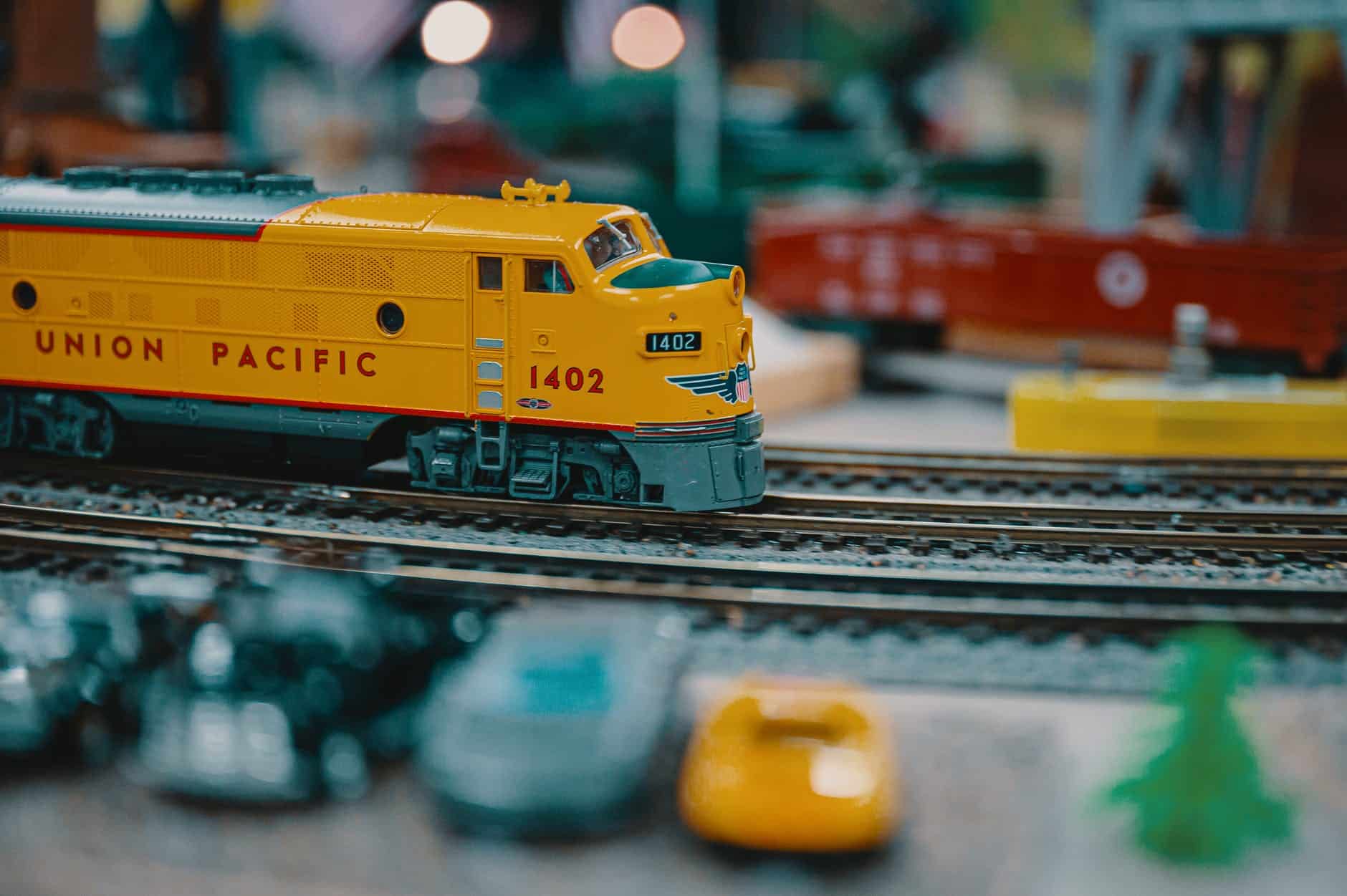 Is Making Hobby Train Sets Easy? 
It is not necessarily easy to make a high-quality, realistic train set, but you can do it with enough time and effort. A good way to get started is by researching the different types of trains and railroad tracks available, as well as the supplies needed.
Several online forums and websites are devoted to train enthusiasts, which can be a source of information and inspiration. Many books and videos on the subject are available through libraries or online retailers. With some patience and practice, it is possible to create an amazing train set that will amaze friends and family members.
Why do Hobby Train Sets Appeal to so Many?
Model train sets have been around for centuries, and their appeal is as strong today as it ever has been. Why do these miniature worlds hold such universal fascination? From their intricate designs to their ability to transport us back in time, model trains are an enduring classic that always seem to bring joy. So, what is it about these little railways that make them so special? Let's find out:
Easy to Personalize
Not only are hobby train sets a unique way to while away the hours, but they also offer an opportunity to flex your creative muscles. Perhaps the best thing about hobby train sets is that you can personalize them according to your own taste and expertise. Want to add a bridge over a river? No problem! Prefer to create a winding mountain track? You can arrange that too! The possibilities are endless, which is what makes hobby train sets such a rewarding pastime activity. Whether you're a beginner or an experienced train enthusiast, scale trains will surely keep you engaged.
Improves Cognitive Skills in Kids 
Building hobby train sets can improve kids' cognitive skills, including problem-solving and spatial awareness. It also encourages them to use their imagination and be creative. As a result, hobby train sets make an excellent present for kids of all ages. Not only will they have hours of fun, but they will also be developing important life skills. So next time you are looking for a gift for a special occasion, consider a model train set. You may just be giving the child in your life the best present they have ever received.
Engaging Family Pastime 
Working with model trains is an exciting family activity because of its addictive nature. Building and customizing model trains is a nice way for parents and children to spend time together, and it also teaches kids about engineering and physics.
Model trains are also a way to relax and de-stress. They provide a calm, soothing distraction from life's everyday stressors and can help you forget about your troubles for a while. So, if you want to start an educational family activity that will help you unwind, consider building or customizing model trains.
Wrap Up 
Model trains are a fun hobby that the whole family can enjoy. Collecting and building model train sets is a calming way to spend time together, bond over a shared interest, and create something beautiful to display. It's also a hobby that can be enjoyed by people of all ages – from young children to grandparents. Model trains are a great way to relax, have fun, and get creative. So why not give it a try? You might just find that you enjoy it as much as millions of others worldwide.
Interested in more explosive hobbies? Check out the world of model rockets!