Cross stitching is a creative way to relax in your free time. Maybe you've seen people working on cross stitch projects and thought, "I could never do that" because learning all about cross stitch takes time. But today, we're going to show you how easy it can be to get started with cross stitching and there isn't much brainstorming involved in it.
Cross stitching is a versatile, relatively easy craft that anyone can enjoy. This guide will help you start cross stitching, from choosing the right supplies to working on your first project. Our hands-on guide will explain all about cross stitch projects to ensure that you're ready to start your very own cross stitch project by the end of this post. So, grab a cup of tea and let's get started. With a bit of practice and patience, you'll be stitching like a pro!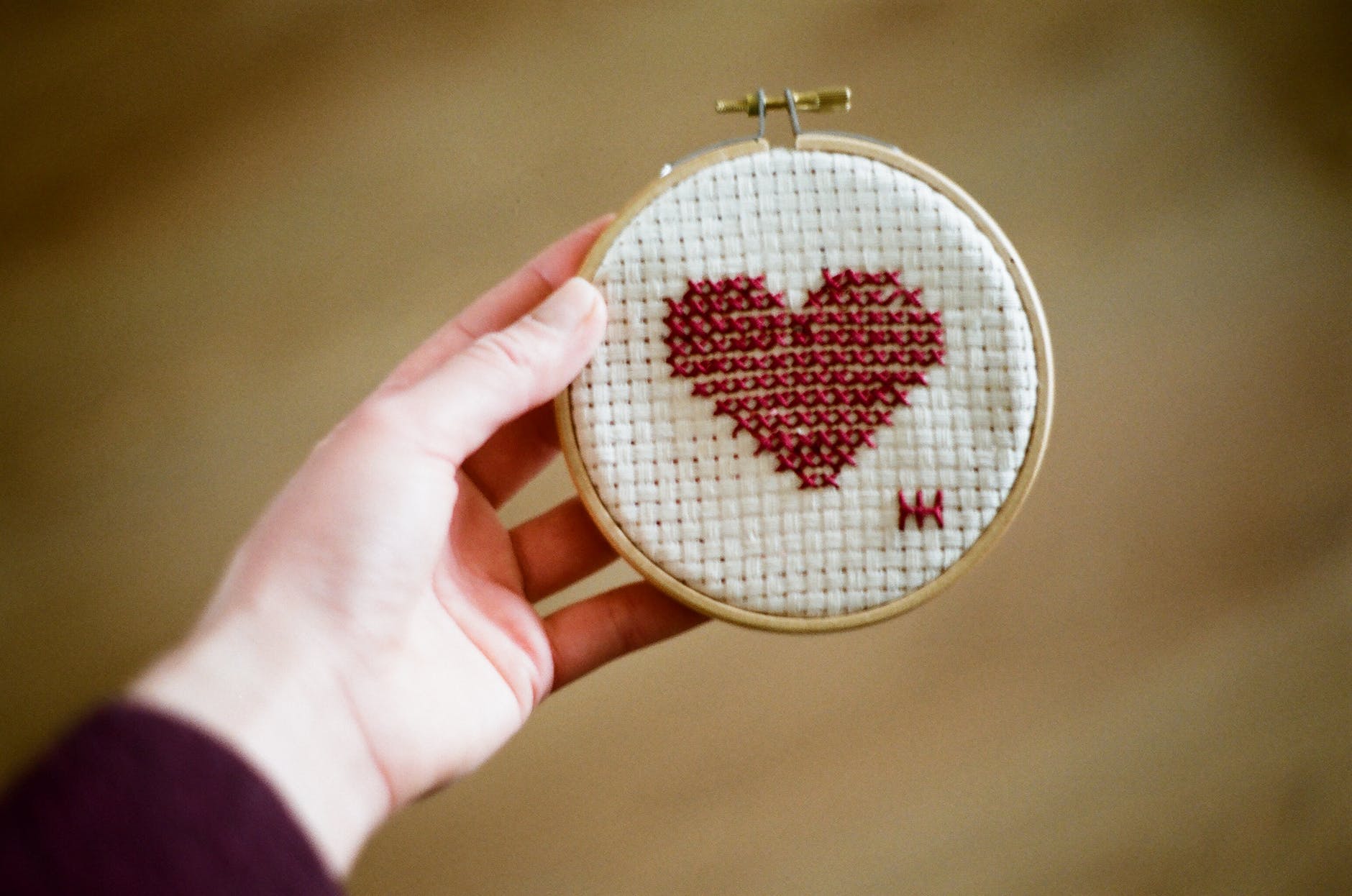 What is Cross Stitching?
Cross stitch is a type of embroidery that uses small X-shaped stitches to create a design. It is used to decorate household items such as pillowcases, towels, and tablecloths. Cross stitching can help you make pictures or wall hangings. One of the benefits of cross stitch is that it is relatively easy to learn. Even beginners can produce impressive results with a little practice and learn all about cross stitch with some diligence.
Additionally, cross stitch is a relatively low-cost hobby. Once you have purchased one of the best cross stitch kits for sale, which usually includes fabric, thread, and a needle, you can continue stitching for as long as you like without spending any more money. Cross stitch is also a portable hobby you can easily take along on trips or vacations. It is the perfect way to relax and pass the time when you need to channel your creativity.
Essentials of Cross Stitching
If you're interested in learning cross stitch embroidery, there are a few basics you'll need to know. Here's a quick overview of what you'll need to get started:
A Needle. You'll need a cross stitch needle that is specifically designed for embroidery. Avoid using a regular sewing needle, as it will be too blunt and could damage the Aida fabric.
Embroidery Floss. You'll use this thread to stitch your design onto the fabric. You can find it in a variety of colors at most craft stores.
A Hoop. The hoop is optional, but it can be helpful to keep your fabric taut while you're working.
A Piece of Fabric. You'll need a piece of fabric that is big enough to fit your design, plus a little extra. Aida cloth is a popular choice for beginners, as it has small holes that make it easy to count stitches.
Cross Stitch Patterns. Once you learn all about cross stitch and start practicing, you'll initially need help with designs and patterns. That's why having a beginner-friendly cross stitch starter kit is smart. This kit will help you create beautiful patterns and understand how this embroidery works. Once you practice all about cross stitch you have learned, you can move towards more detailed patterns with a counted cross stitch kit.
Once you have all of your supplies, you're ready to test all about cross stitch you have learned from online tutorials and embroidery classes.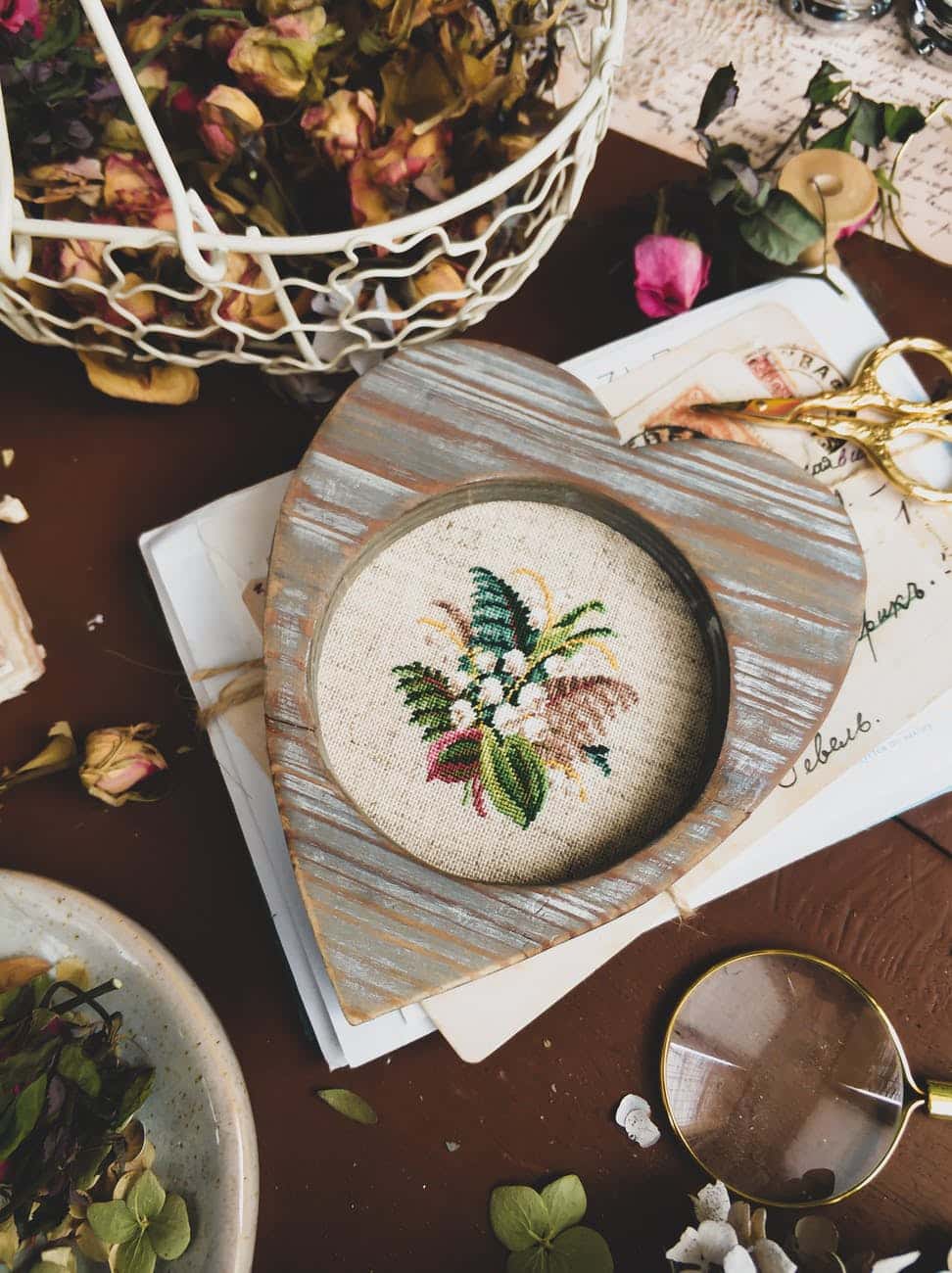 Steps to Cross Stitch a Beautiful Piece
Assuming you have all the materials you need for cross stitching and know all about cross stitch, the first thing you need to do is find or create a pattern.
You can use software like Excel or Photoshop to draw your embroidery pattern or find one online. Once you have your pattern, print it out on graph paper so that each square equals one stitch.
Now it's time to start stitching. To begin, thread your needle and knot the end. Then, working from the bottom left of your pattern, bring the needle up through the fabric at the first square.
Next, insert the needle back down into the fabric at the next square diagonally to the right and above the first square. Continue this process until you've reached the end of the row.
When you reach the end of the row, knot the thread. And start again at the beginning of the next row. Remember to always insert the needle diagonally across two squares.
As you continue stitching, it's important to keep your tension even. If your stitches are too tight, the fabric will pucker. If they're too loose, the stitches will be sloppy.
When you reach the end of your project, knot the thread and snip off the excess.
Congratulations, you've just completed your first cross stitch embroidery pattern. Of course, there are more complicated cross stitch kits for sale as well, and for them you need enough practice; these steps are enough to get you started. You can implement all about cross stitch you have learned in your upcoming projects and take up this embroidery skill as a productive hobby.
What Can you Make With Your Cross Stitching Skill?
If you're looking for some fun project ideas to do with your new cross stitch skills, we heard you. Let's explore a few different options for what to make after learning all about cross stitch:
Names and Initials
One popular option you can get your hands on is making a cross stitch pattern of your name or initials. This is a great project for beginners, as it's relatively simple and doesn't require a lot of materials. You can find name patterns online or in stitch magazines or design your own after learning all about cross stitch.
Cross Stitch Sampler
Another option is to make a cross stitch sampler. A sampler is a unique way to practice your stitches and try out new patterns. You can find sampler patterns online or in stitch magazines and pick what suits all about cross stitch you know by now.
Cross Stitch Portraits
If you want to take up a more challenging project, try making a cross stitch portrait. You can make portraits of people, animals, or even landscapes after knowing all about cross stitch. But remember that portraits require more time and effort than other projects, but the results can be truly stunning.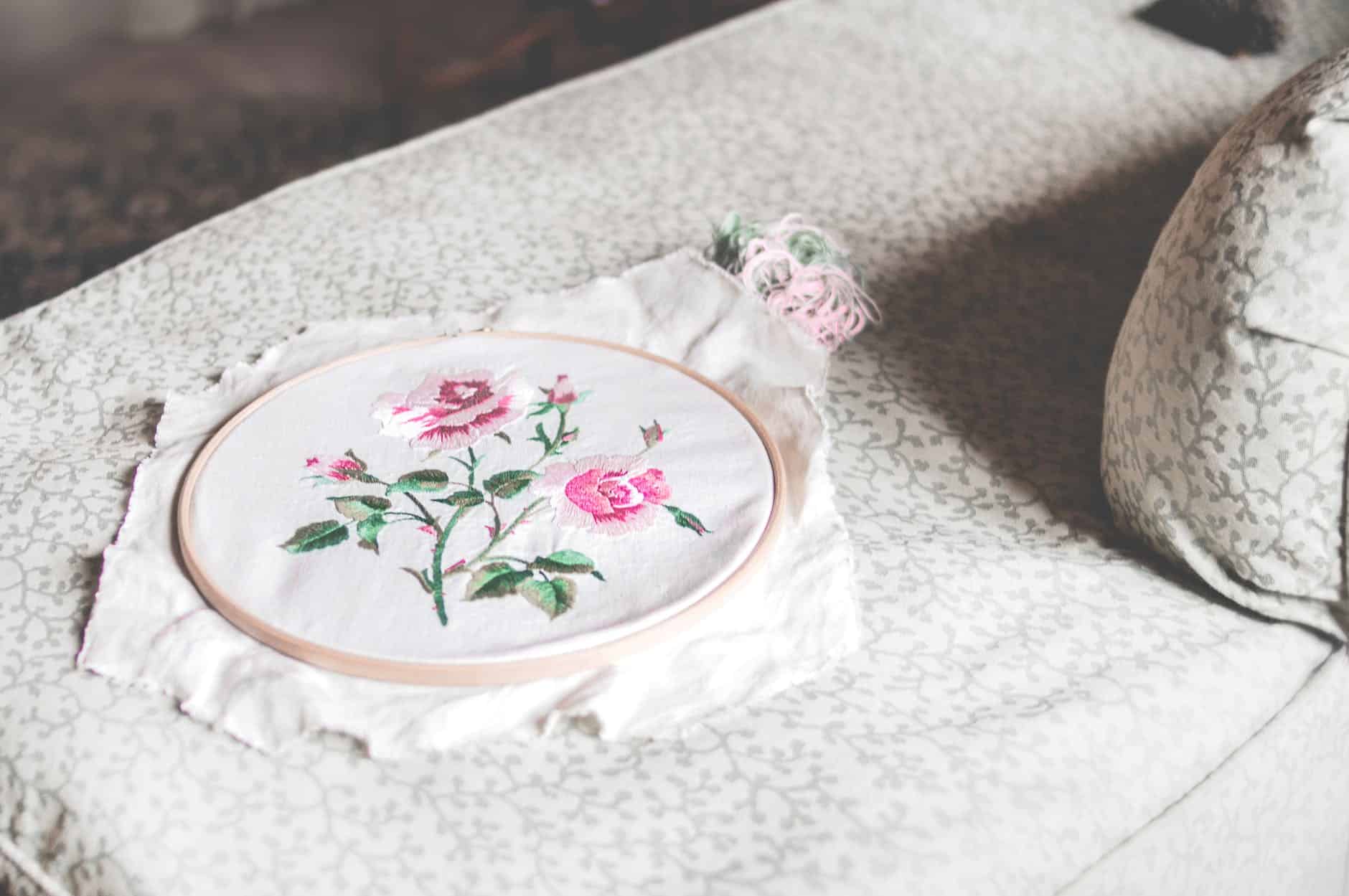 Cross Stitch Patterns
If you want to make something unique, you could try designing your own cross stitch pattern. This is a way to let your creativity shine and help those who want to learn about cross stitch. You can sell these patterns or share them with others in your embroidery class to flaunt your skills.
Greeting Cards and Frames
Cross stitch is relatively easy to learn, and it can help you create a wide variety of designs, from simple geometric patterns to complex portraits. Once you have mastered the basic stitches, you can use cross stitch to make customized greeting cards and picture frames. You can even create complicated frame patterns by following graph paper templates.
No matter what you choose to make, cross stitch is an excellent hobby that can provide you with hours of enjoyment. You can design beautiful cross stitch creations for your friends and family with some practice. So, get stitching and see what you can create!
Summing Up
Cross stitch is a hugely popular hobby, and it's easy to see why. Not only is it relatively cheap and easy to get started, but it's also incredibly satisfying to see a beautiful cross stitch project come to life. However, like any hobby, it's vital to give cross stitch the time and attention it deserves if you want to produce exceptional results. Patience and practice are key; taking shortcuts will only lead to disappointment. So, if you're looking for a new hobby that can provide hours of enjoyment, why not give cross stitch a try? With a little time and effort, you'll be amazed at what you can create after knowing all about cross stitch.
Looking to get started with more hobbies to start at home? Try your hand at podcasting!