There is a certain power that comes with being able to create visual representations of your thoughts and ideas. Graphic design allows you to do just that – express yourself in a visually stunning way that engages the viewer and communicates your message. Creating a graphic design is an art that takes years of practice. However, with the right tools and helpful tips, you can start creating beautiful designs that stand out from the rest.
In this guide, we'll provide you with everything you need to get started in graphic design, from the basics of designing for print to techniques for creating digital graphics. If you're interested in exploring the world of colors and patterns, read on for everything you need to know about graphic design!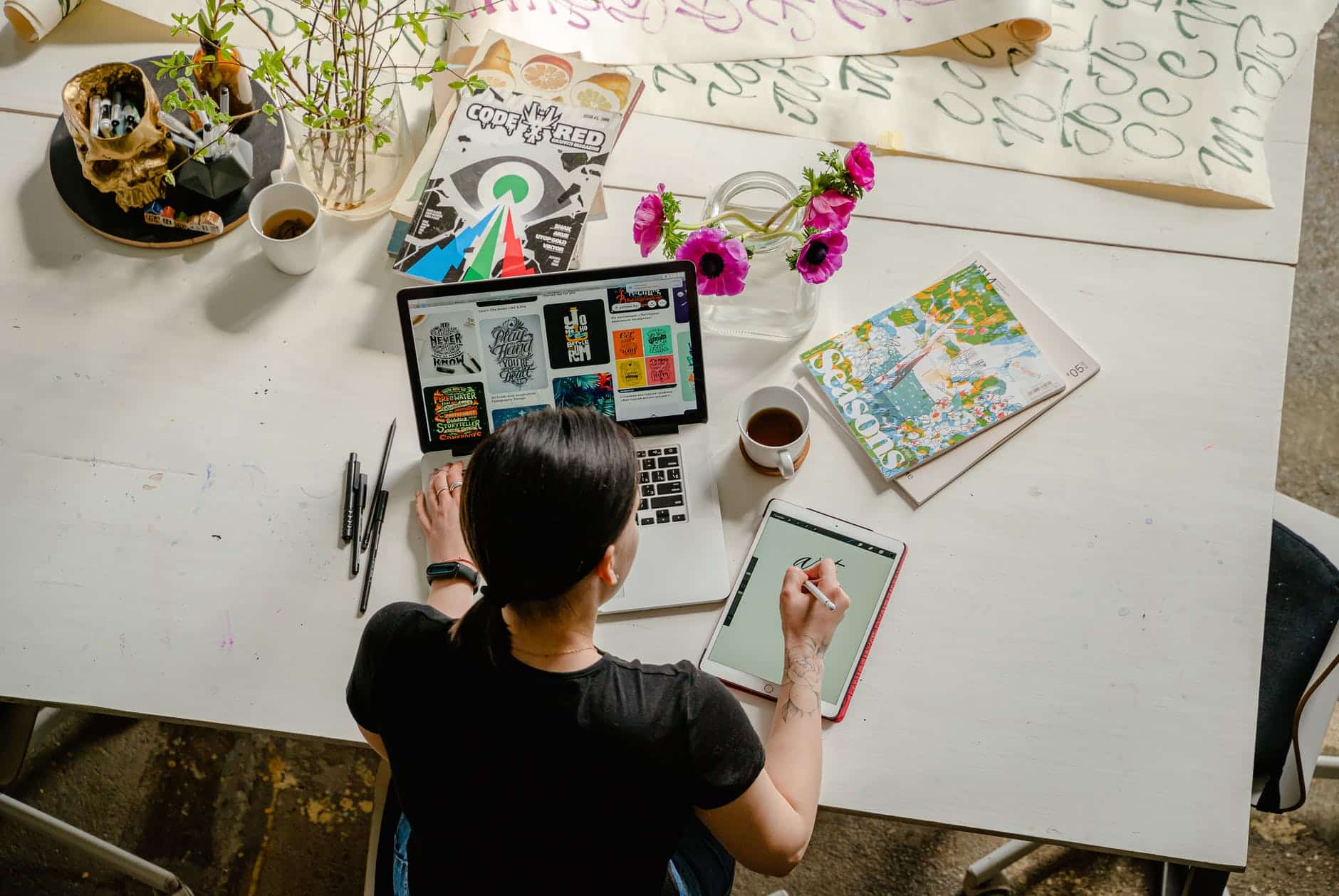 How to Become a Digital Designer
Digital design is a process that uses computer software to create digital images, designs, and artwork. This type of design is often used in advertising, branding, and marketing.
There are several types of digital design, but the common ones include graphic design, web design, and animation. Graphic designers use digital tools to create visual content that is both aesthetically pleasing and informative.
On the other hand, web designers use digital tools to create websites that are easy to navigate and visually appealing. Similarly, animators use digital tools to create motion graphics and animations for brands and individuals. Do you see how these skills cater to different service sectors? That's why it's best to pick one skill and hone it instead of trying everything simultaneously.
Becoming a digital designer requires both creativity and technical skills. If you are interested in pursuing a career in digital design, here are a few steps you can take to start:
Learn The Basics Of Digital Design
If you are new to digital design, it is vital to learn the basics before using more complex software. Several resources available online and in libraries can help you understand the basics of digital design. A detailed guide on the basics of graphic design will help you start in this field.
Choose The Right Software
Once you have learned the basics of digital design, you need to choose the right software for your needs. Sure, an advanced graphic drawing tablet matters the most; the software you pick will also impact your learning journey. Several software programs are available, so it is vital to research and find the best one. Adobe Illustrator, CorelDRAW, GIMP, and Photoshop are some noteworthy programs to start as a digital designer.
Get Experience
The best way to learn digital design is to get experience and practice as much as possible. You can get experience as a digital designer in several ways, such as internships, working on personal projects, and doing small freelance gigs until you become a pro digital designer.
Stay Up To Date With New Trends
Technology is constantly changing, so it is essential to stay up to date with new trends in digital design. You can understand the latest trends by reading design blogs, attending conferences, and taking online courses from gurus. If you get your hands on the Designer's Dictionary, that's best because it'll teach you all about colors, hues, and shades used in digital creations.
Get Certified
While not required, getting certified in digital design can help you stand out from other candidates when applying for jobs. There are several different certification programs available, so choosing one that is relevant to your field is important.
While becoming a digital designer requires creativity and technical skills, it is a rewarding career that can lead to many exciting opportunities. If you are interested in pursuing a career in digital design, keep a Graphic Design Idea Book handy to build one of the best graphic design portfolios. Your portfolio will help you become an expert digital designer and bank some awesome gigs!
How Profitable is it to Become a Digital Designer?
It all depends on the level of experience and expertise you bring to the table. A beginner graphic designer might make $10-$15/hour, but with experience and a strong portfolio, you can easily earn $25-$50/hour or more. Remember that rates can vary depending on your location, the company you work for, and the type of work you do. But as a general rule, the more skills and experience you have, the more money you can command. So, start building those skills and graphic design portfolios today!
Is Graphic Designing Easy to Learn?
While graphic design is certainly a skill you can hone, it is not easy to simply pick up and master overnight. It is a complex field that incorporates different artistic and technical elements, including color theory, typography, composition, and page layout. It can take years of practice and experimentation to truly develop a mastery of graphic design. That said, there are some basic principles of graphic design that anyone can learn if they're willing to put in the effort.
Digital designing encompasses a wide range of skills and knowledge, from visual communication and layout to color theory and brand identity. While it can be easy to learn graphic design basics, becoming a successful and competent designer requires much more dedication and practice. However, with some hard work and perseverance, anyone can become a skilled digital designer.
What are Some Challenges You Might Face in Becoming a Digital Designer?
Becoming a digital designer is lucrative, but this field has inherent challenges. Here are some setbacks you might face as a digital designer: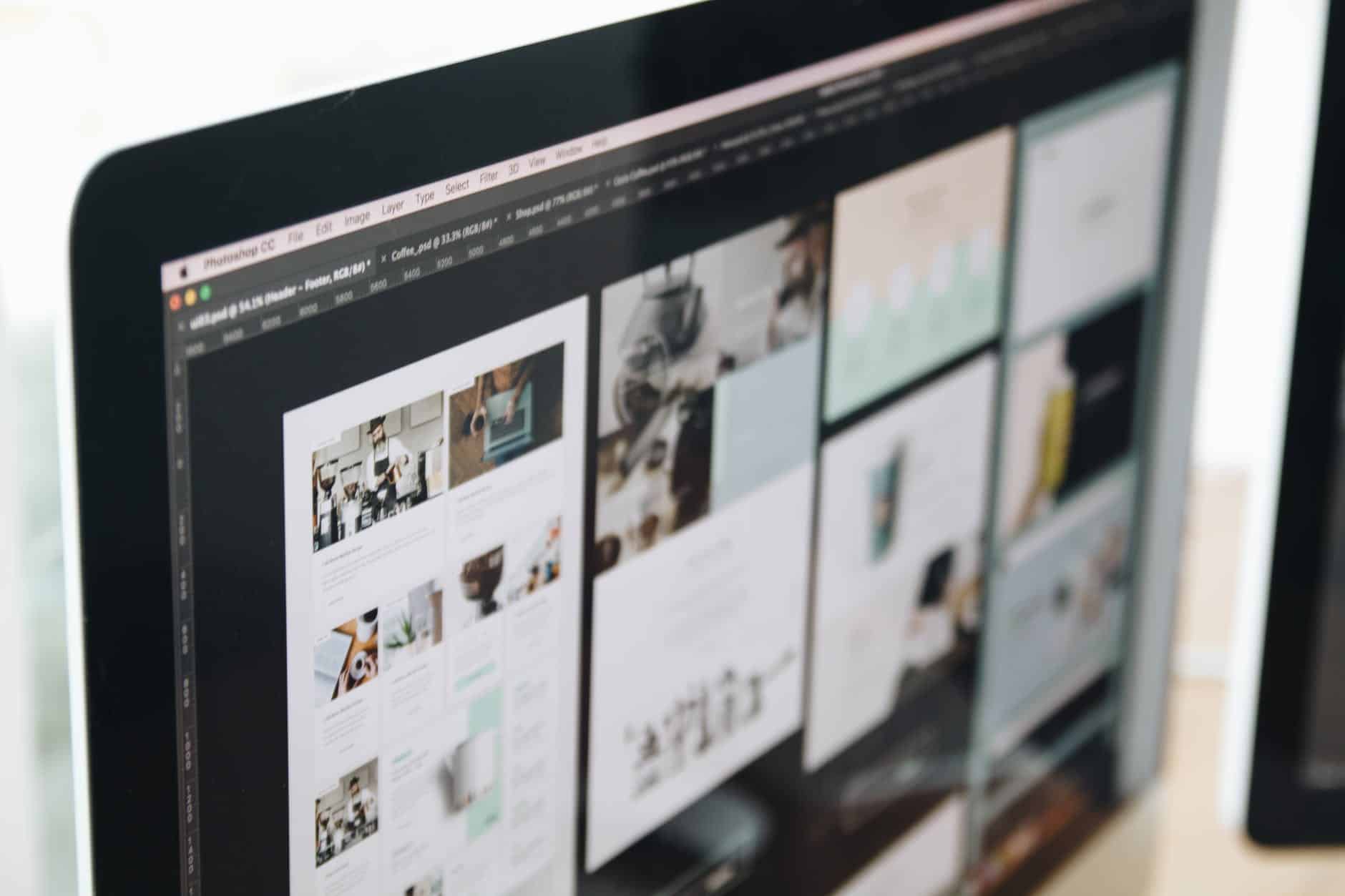 The Digital Design Landscape Is Constantly Changing
The digital design landscape is constantly evolving and changing, so designers need to continuously learn new skills and keep up to date with the latest trends. This can be a hindrance if you are already working full-time, and making time to keep up with this field is tough.
There as a Lot of Competition
There is enough competition out there, especially for freelancers and those just starting out. It can be tough to stand out from the crowd and get noticed by clients. But if you're persistent and take inspiration from the best graphic design portfolios, you can make it work.
You Need To Be Creative And Original
In order to be successful in this field, you need to be able to create original and innovative designs that capture the attention of your audience. This can be a challenge, especially if you are feeling creatively drained. To overcome this hurdle, you'll have to keep up with graphic design trends and be the best in the game!
You Need To Be Able To Work Under Pressure
Graphic designers often work under tight deadlines, which can be stressful. It is important to manage your time and work well under pressure if you want a good career as a digital designer.
You Need To Have A Good Understanding Of Technology
Given that graphic design is now largely digital, you must understand the different software programs and tools to be a pro. This can be an obstacle, especially if you are not particularly tech-savvy and prefer the old-school marketing ways.
Summing Up
Graphic designing is an excellent skill to learn if you're interested in pursuing a creative field. Not only can you use it to design your personal projects, but you can also use it to create digital designs for businesses. With the increasing demand for digital services, there's a growing market for freelance graphic designers. If you're considering making graphic design a side gig, there's never been a better time to get started. Numerous online resources can help you hone your skills, and with a little practice, you can soon be creating professional-quality designs. So, if you want to earn extra income, consider learning graphic design. It could be the start of a successful new career.
Are you looking to get really messy with even more colors? Check out paint balling!