It's hard to figure out the first steps when starting a new hobby, especially when it involves heavy equipment and practical knowledge. You don't want to invest in all the wrong tools or make a mistake that will ruin your project and passion.
Knife making is a challenging and rewarding hobby, but it can be difficult to know where to start. If sharp knives and serrated blades fascinate you, learning some knife making techniques is a brilliant idea. With some know-how about the best knife making steel for beginners and a few knife making techniques, you can hone this skill without much brainstorming.
If you want to take up knife making as a hobby, this guide will offer easy-to-follow instructions to ease this quest for you. You'll learn about the different steps of knife making, the best materials to use, and straightforward knife making techniques.
So, stick around, and let's explore the world of blades, sheaths, and knife making techniques a bit more!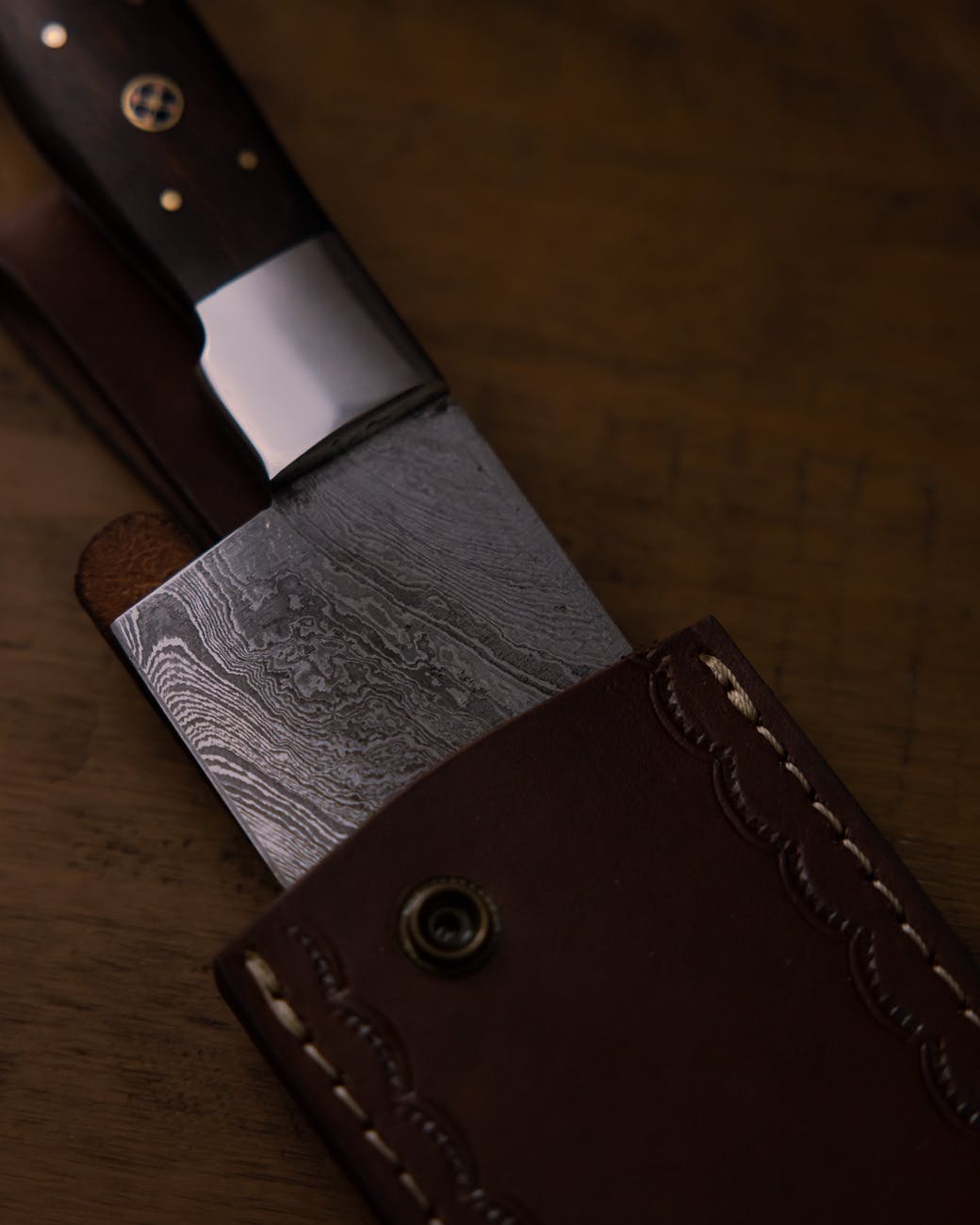 Things Needed for Knife Making
Here are the essentials of knife making you'll have to invest in:
Pre-cut blank blades or forging steel
Hacksaw or coping saw
Knife grinder
Metal filers
Sandpaper
Forge
Protective gear, i.e., goggles and gloves
And more depending upon your skill level
Steps of Knife Making
For many people, the thought of making their knives at home is a daunting one. However, with a little bit of knowledge and the right tools, it can be a fun and rewarding experience. Here's a simple step by step process of knife making:
The first step is to choose the right materials. Choosing the best knife making steel for beginners is essential, as is a comfortable handle material that will provide a good grip. Start by choosing the knife you would like to make. It's better to start with pre-cut blank blades, and once you understand more knife making techniques, you can opt for forging steel.
Next, gather the supplies you will need, including a piece of steel, a hammer, an anvil, a vise, and a grinding wheel. To ensure that you have every essential tool for practicing knife making techniques, get a complete toolkit instead of purchasing these tools independently. Some knife making kits are specially designed for beginners and contain easy-to-use equipment.
Once you have your materials, the next step is to cut out the blade shape. You can do this with a band saw or jigsaw, and it's important to make sure that the blade is wide enough to be firm but not so thick that it's too difficult to sharpen.
After the blade shape is cut out, the next step is to heat treat it. This involves heating the blade up to a very high temperature and then cooling it quickly – this tip helps make the blade stronger.
Light your forge or heating oven and heat the steel until it is red hot. This step will melt the steel so that you can shape it according to the chosen design.
Place the steel in the vise and use the hammer to shape it into the desired knife blade. Don't use too much force while hammering hot metal because you can quickly lose your preferred blade consistency by being careless. Hammer the entire steel sheath with gentle strokes and re-heat it if needed to ensure you get a strong blade.
Use the grinding wheel to sharpen the blade and remove uneven metal nudges. If you have a big metal grinder, pick its lowest speed setting to keep the blade in good shape, as careless grinding can impact its sharpness.
Heat the freshly shaped blade until it is red hot, and plunge it into a bucket of water to cool it. This is one of the most important knife making techniques because understanding temperature differences is essential for carving and shaping metals.
Use sandpaper or a whetting stone to flatten this blade, and you're done.
If you use blank blades, learning knife making techniques at home is faster and easier. Once you master this art's basics, you can use forging steel and opt for more strenuous knife making techniques.
Although these knife making techniques seem simple, they aren't. You'll need reliable knowledge of knife engineering and metal geometry to understand this skill.
Another crucial aspect of knife making is your safety. Since you'll work with a heating unit and sharp metal objects, being careful of your well-being is mandatory. Always wear safety goggles and rubber gloves while working with these objects.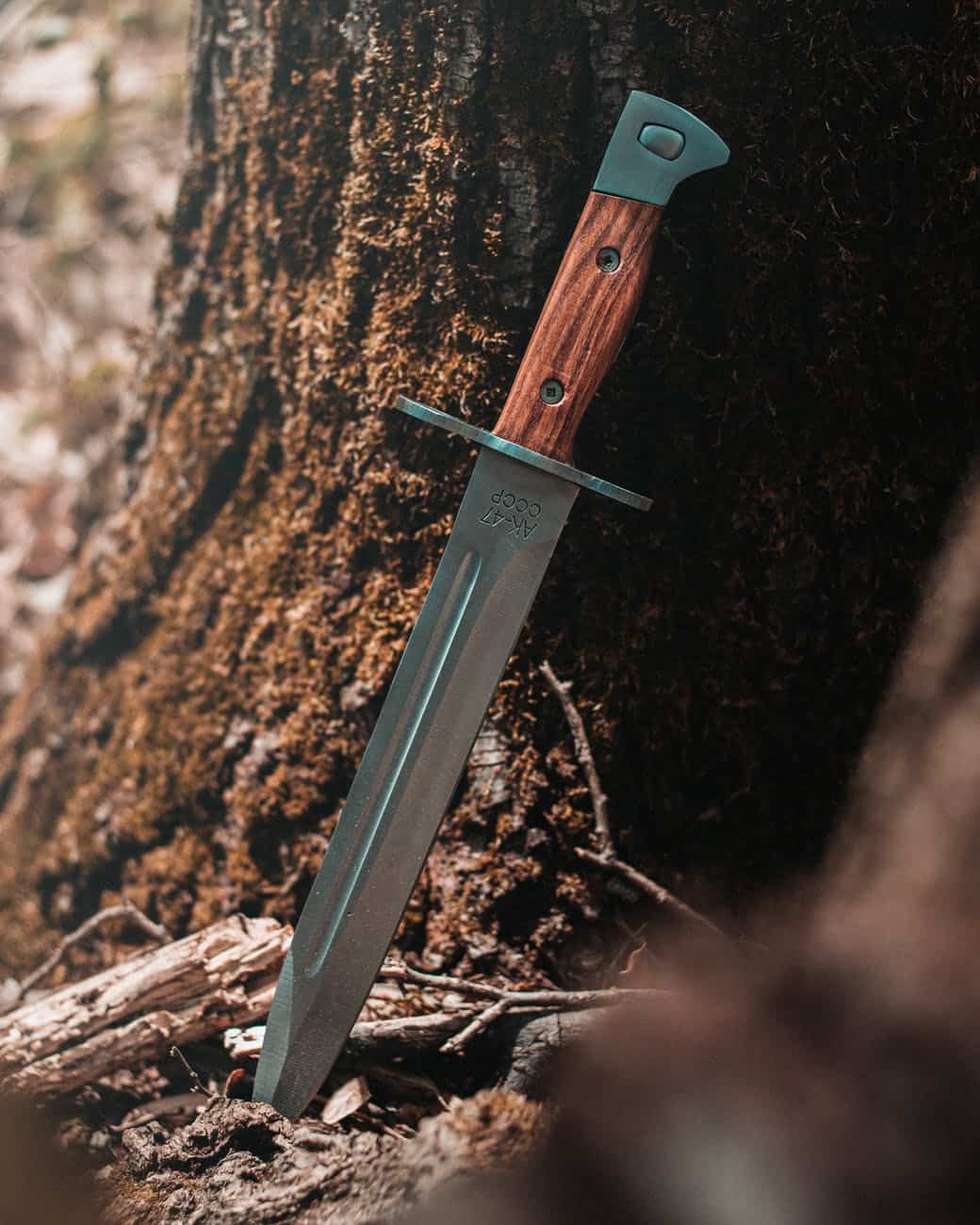 Is Knife Making the Right Hobby for You?
If you want to fill your free time with a challenging and rewarding hobby, knife making might be the perfect activity. Knife making is an ancient art that has been passed down through generations. It's a challenging hobby that requires a lot of patience and practice, but the results can be truly stunning.
If you're interested in learning more about knife making, there are a few things you should keep in mind:
First, it's important to choose the right tools and materials. There are a variety of different knives available, so it's important to do your research and find the best knife making steel for beginners and other tools.
Second, take your time and be patient. Making a quality knife takes time and effort, so don't expect to get it right on your first try.
Finally, don't be afraid to experiment. Try different techniques and materials until you find what works best for you. You'll be surprised at what you can create with a little practice. The most important thing to remember is to be careful and use common sense when working with knives. Also, be sure to use the correct tools and safety equipment when needed.
If you're new to knife making, it might be a good idea to start out by making simple projects, like a basic kitchen knife or a butter knife. This will help you get used to the process and learn the basics of knife making. There are plenty of online tutorials and resources that can help you get started. Happy knife making!
Is Knife Making a Safe Hobby?
For many people, the thought of working with sharp knives is enough to discourage them from ever picking up a knife, let alone trying to make one. However, anyone can create a beautiful and functional knife with the right tools and techniques. While it's true that there is a certain level of risk involved in any activity that involves sharp objects, knife making is actually relatively safe if proper precautions are taken.
In fact, many professional knife makers started as hobbyists who simply took the time to learn the basics of knife making before eventually going into business for themselves. So, if you've ever been interested in giving knife making a try, there's no reason to be afraid. Remember to take things slowly at first and always use caution when working with sharp tools.
Final Thoughts
Working with brittle knives conjures up images of dangerous tools and razor-sharp edges for beginners. However, knife making can actually be a very rewarding hobby that allows you to create functional works of art. Unlike factory-made knives, custom knives are designed specifically for the person using them. As a result, they can be perfectly tailored to meet the user's needs. Knife making can be a complex process, involving everything from forging the blade to fitting the handle, but the result is always worth the effort.
In addition to the practical benefits of owning a custom knife, there is also a great deal of satisfaction from knowing you made it yourself. If you're looking for a hobby that is both challenging and rewarding, knife making may be right for you.
So why not give knife making a try? It might just be the perfect hobby for you. And if you like working with your hands, check out this post on easy blacksmithing tools to go from a beginner to pro!