Creative writing is a unique art form that takes an embellished, imaginative or unique approach to its subject matter. Creative writing portrays an object or character in the form of narration or a story. The unique thing is that in creative writing, you can tell a story in a positive, negative, or neutral manner, yet it has an impact on the reader.
Though people think creative writing is similar to content writing, it's not. You need to incorporate various narrations in a single story to add value and engage readers. For starters, here are some best and easy ideas to kick-start your creative writing journey.
Tips for Getting Started With Creative Writing
Dig Deep to Choose a Topic
First thing first, you need to think about the topic you want to write about. If you are planning to use your creative writing skills and start blogging, it's best to choose a niche. Writing about a specific topic will help you cover all its aspects and master it.
Later, when you create your own blog, it will help you attract and engage people. If you are simply thinking of securing your content in a journal, choosing a topic is still the best option. Here are some ideas for you:
Use personal experience when choosing a topic- something you have experienced in your life will help you choose a story. You can also transform it into fiction or present it as your own story.
Start with a story- you can choose to write an emotional story, for example, about a girl or a poor father who works hard to give a good life to his children. In this case, you need to keep a compelling character in your mind and revolve the story around it.
Choose a hot topic- go for any hot topic, such as gender discrimination, social or political, concerns, or psychological problems.
Make a Reading Schedule
Individuals who want to master creative writing need to have deep knowledge about different topics. Of course, you need to be a wordsmith as well. Reading different books can help you learn different angles about different things.
You can build opinions on different topics when you have good knowledge about several things. On top of that, if you choose to read fiction and nonfiction novels, you can learn to write different types of sentences. They can help you depict characters, scenes, and other items in your story that you can use as inspiration.
Moreover, it's best to make a reading schedule so that you can never run out of ideas. You can allocate a certain time to read, such as half an hour before bed or one hour after brunch. Also, go for books about your chosen topic or things that interest you.
For instance, if you are planning to write a story on social problems, opt for books that highlight social problems. For example, if you want to discuss a story about color discrimination, you can read To Kill a Mockingbird.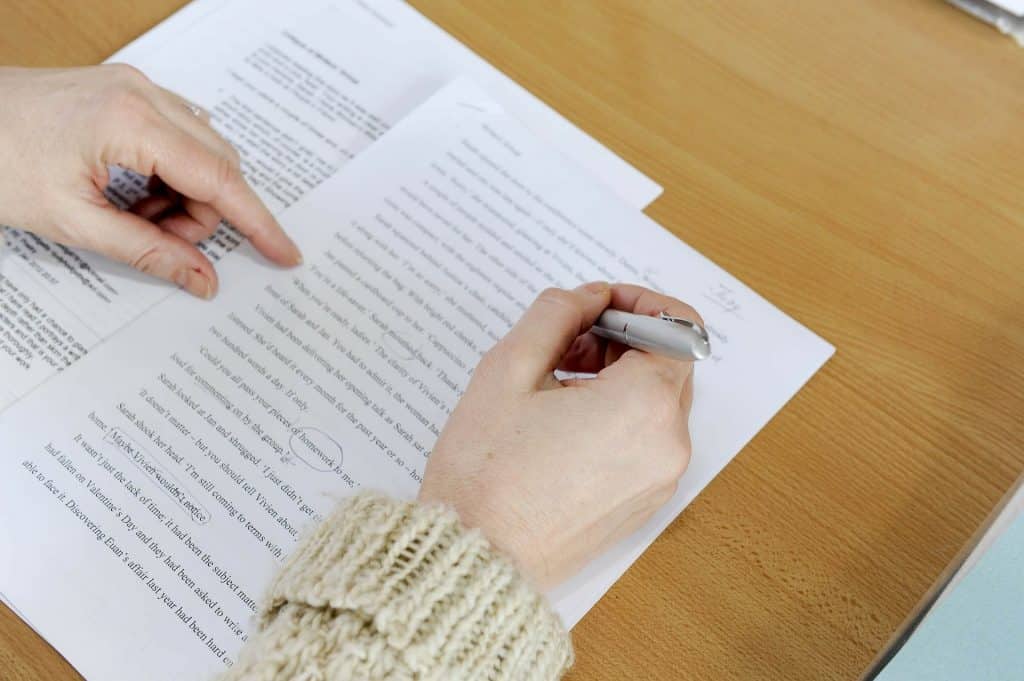 Hook Your Readers
If you are planning to publish it online or in a book form, you need to write in a way that can hook your readers. You can force nobody to read your short story or novel. So, if you don't use clever methods to hook your audience, they may not read it after the first page or leave it halfway through, and you don't want that.
This is why your starting paragraph or opening paragraph should motivate them to continue. You can pique their interest, make them curious, or excite them. Or define the scene in a way that forces them to find out what will happen next.
There are several ways to write compelling and impressive sentences. Short sentences that define the entire scenario are the best option for starters. This entire sentence should have a story in itself. For instance, you can write a sentence like:
"A girl sitting in a wheelchair came to my door to sell me homemade pancakes."
This sentence is interesting and forces readers to read further to know the story of the girl and why she is selling pancakes.
Show Rather than Tell
Often, creative content writers add too much description in their writing. They add many adverbs and adjectives and use a few narratives sparingly in the story, which causes readers to lose interest. Whenever possible, it's vital to write how a person looks and thinks, what the atmosphere is, and what the relationship is between the characters.
Helping your readers understand the character and developing an opinion can help you make a bigger impact. Make sure to write what they say, how they interact, what they do, what they think, and what views they have. Keep in mind that these things are more effective than offering your readers piles of information.
Don't Stop Practicing
As you are new to this, you might fail in your journey. But that doesn't mean you can't do this. Practice can help you eliminate the problems and issues you may face. Use a journal or notebook to write small stories in the beginning. This way, you will learn to use several new words and gain the knowledge and vocabulary to portray a scene or character.
In fact, you can enroll in an online or physical course to learn some amazing writing tips. You can also benefit from creative writing books or creative writing audio books that offer you basic knowledge or practice exercises to polish your skills.
Additionally, it's best to get help from someone in your family or friends who knows about your writing. This way, you can identify the mistakes in your writing.
Bottom Line
Creative wiring is a unique hobby, but unlike woodworking and other hobbies, you need to devote time and effort to develop the skill. Writing itself is a challenging task, but when it comes to creative writing, the entire process becomes even more complex. You should have the ability to write a story or narrative if you want to become a successful writer. For this, keep practicing, and you will get the hang of it.