What could be more peaceful and exhilarating than sailing through the open seas on a bright, sunny day? To some, sailing might seem intimidating or complicated – but it doesn't have to be if you're keen on learning.
If you've always wanted to set sail on the ocean blue but don't know where to start, this guide is for you. Sure, sailboats are the best way to get out on the water, but there are a few things you should know before casting off. Today, we'll explain everything you need to know about sailing, from picking the right boat and gear to learning the basic knots and maneuvers.
So, if you're ready to take the plunge into sailing, read on!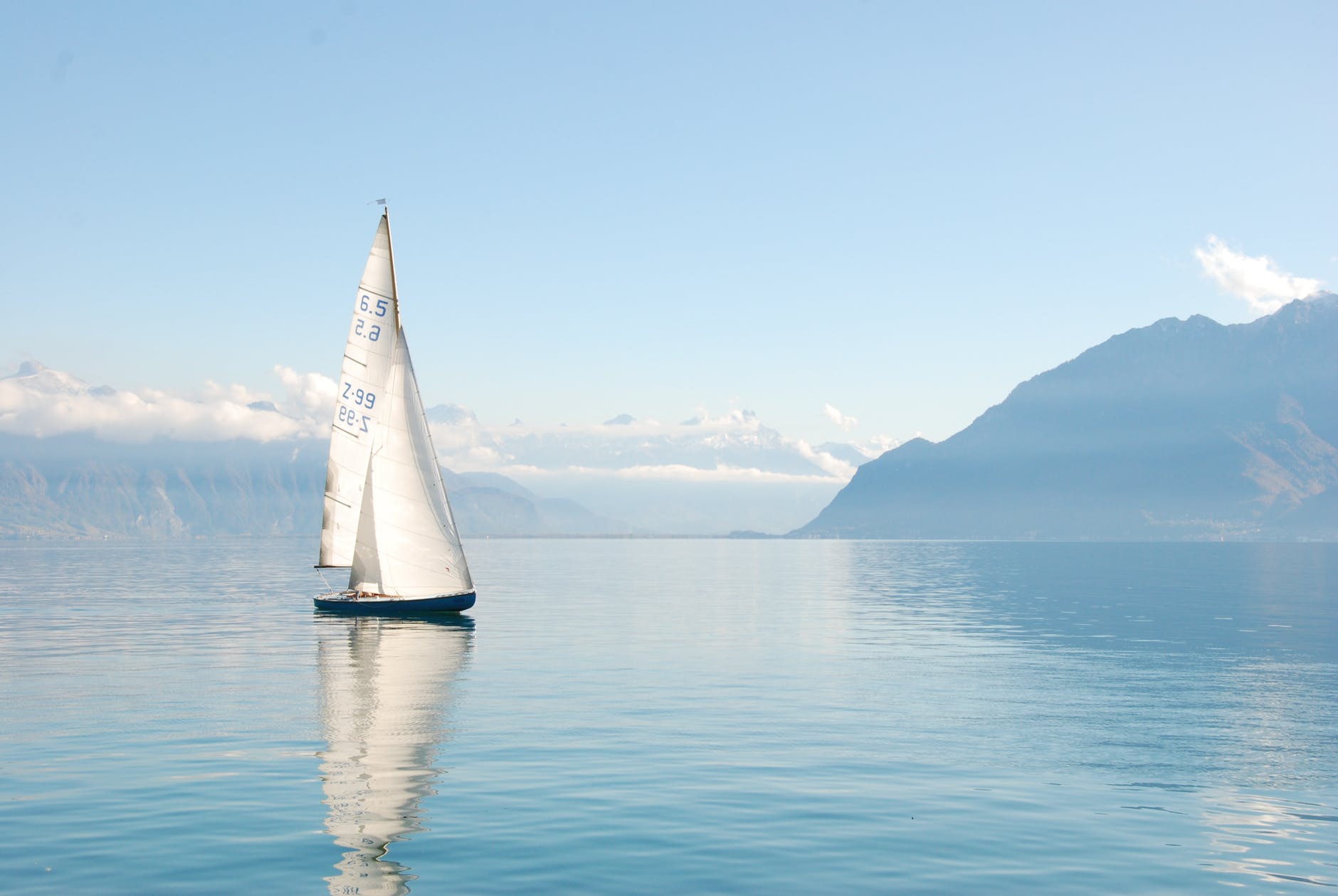 What is Sailing?
For many of us, the word "sailing" conjures up images of large ships traversing the open ocean. But sailing can also refer to traveling by boat or a catamaran using only the wind for power. This type of sailing is called wind-powered sailing or simply sailing. Wind-powered sailing is a centuries-old practice used for both transportation and recreation.
Today, sailing remains a popular pastime, and there are many types of sailboats available for different water bodies and sailors' interest levels. So, if you want a leisurely ride on a calm lake or an adrenaline-pumping ride on the open seas, catamaran sailing will offer you that desired thrilling experience.
The Fundamental Rules of Sailing
Sailing isn't all about getting on a catamaran and going where the wind takes you; it follows several fundamental principles. Assuming that you're new to catamaran sailing, here are the top three rules you should understand first:
Keep your sails trim, which means adjusting the sails parallel to the wind. If your catamaran sails are too loose, they will flap in the wind and slow the boat down. And when they are too tight, they will stall, and the boat will stop moving.
Stay perpendicular to the wind, which hints at keeping your boat at a right angle to the wind direction. If you get too close to the wind, the sails can catch the wind and push the boat off course – something every sailor wishes to avoid.
Steer into the wind and turn the boat so that it is always facing into the wind. Steering into the wind will allow you to sail faster and keep your catamaran well-balanced.
Of course, there are more rules of sailing you need to learn about, but these three are good for new sailors that want to keep this adventure straightforward. Also, know that sailing rules will change depending on the boat you select, so understanding the principles of a catamaran is critical.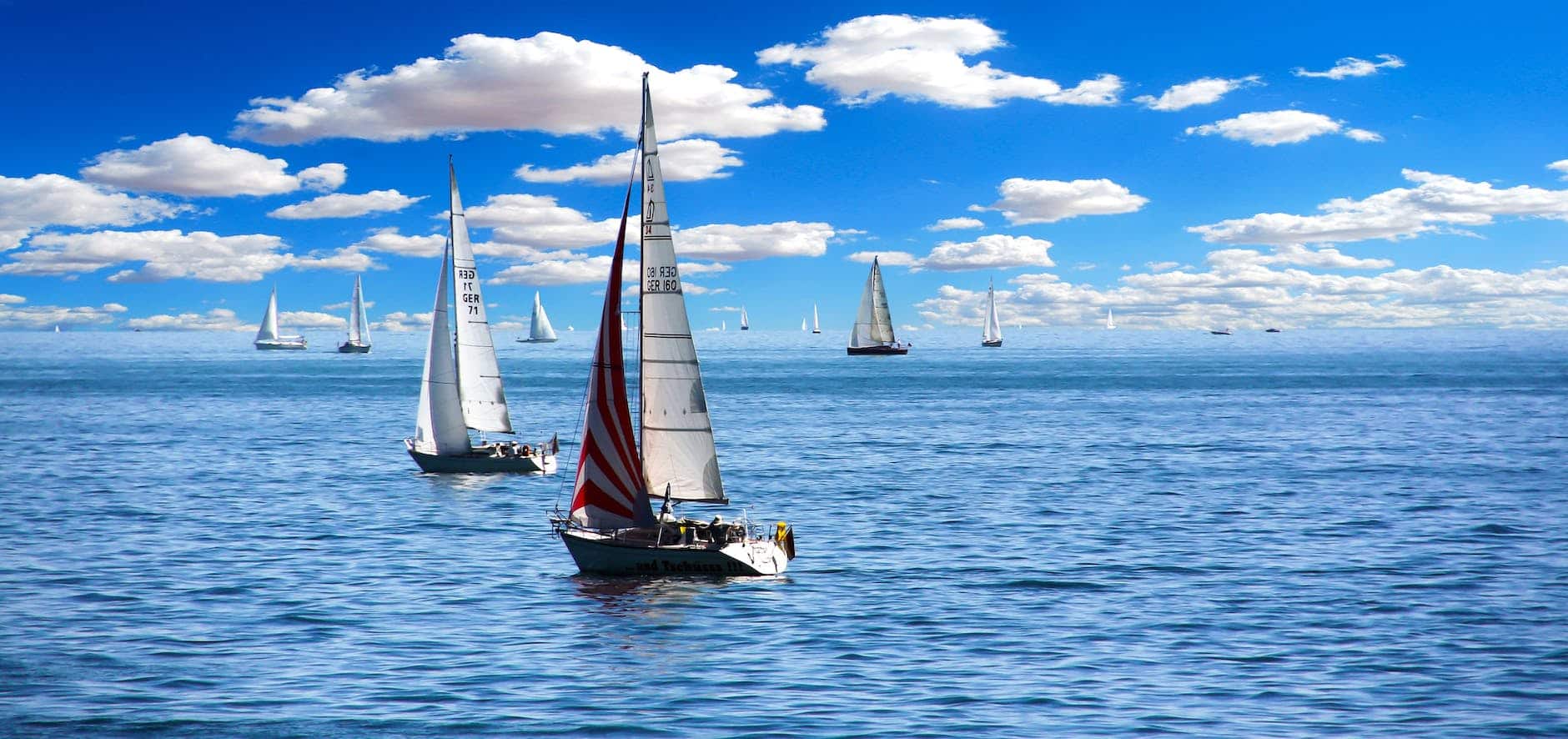 The Must-Haves of Sailing
If you're to set sail on your very own nautical adventure, here are a few things you need:
First and foremost, you need a boat depending on your budget and the size of the crew you're planning to have. Luckily, you can choose from multiple types of boats – the main types are catamarans, sailboats, motorsailers, and dinghies.
Once you've got your vessel, it's time to outfit it with the proper sails, rigging, and lines. You'll also have to stockpile enough food and water for your journey, as well as essential navigation tools like charts and compasses.
And of course, don't forget your life jacket. It's best to always keep a good-quality life jacket near you while sailing to be on the safe side.
Also, if you're new to the world of water vessels, a handbook on the rules of catamaran sailing will help you out here. This guide can educate you about the risks of sailing and share smart tips for overcoming them. Therefore, investing in good learning resources is also smart before you put your heart into this adventure.
Steps of Catamaran Sailing
Now that you have the right gear, it's time to get your toes wet and enjoy this thrilling activity. Here are some quick steps you can follow to get the hang of sailing:
Choose the right boat. Many types of boats are used for sailing, so it is crucial to choose one best suited to your skill level. If you are starting, it's good to rent or borrow a boat before making a purchase.
Learn the basics of sailing. Before you get out on the water, learn the basics of sailing. This includes learning how to steer the boat, raise and lower the sails, and tack (change direction). Luckily, many resources can help you learn these skills, including books, websites, and lessons from experienced sailors.
Get out on the water. Once you have the basics down, it is time to get out on the water and start sailing. If possible, find a friend or family member who is also interested in sailing and go out together – this way, you can help each other if anything goes wrong.
Practice, practice, practice. The more you sail, the better you will become at it. There is no substitute for experience in sailing, so get out on the water as often as you can.
Join a sailing club. Joining a sailing club gives you multiple chances to meet other sailors and learn more about the sport. Most clubs have regular meetings and events where you can socialize and sail with other members.
Participate in races. If you are competitive, you may want to consider participating in sailing races. These can be a great way to test your skills and see how you stack up against other sailors.
Get involved in the community. There is a large and active sailing community, both online and offline. Get involved in forums and social media groups, attend local events, and sail with other sailors as often as possible.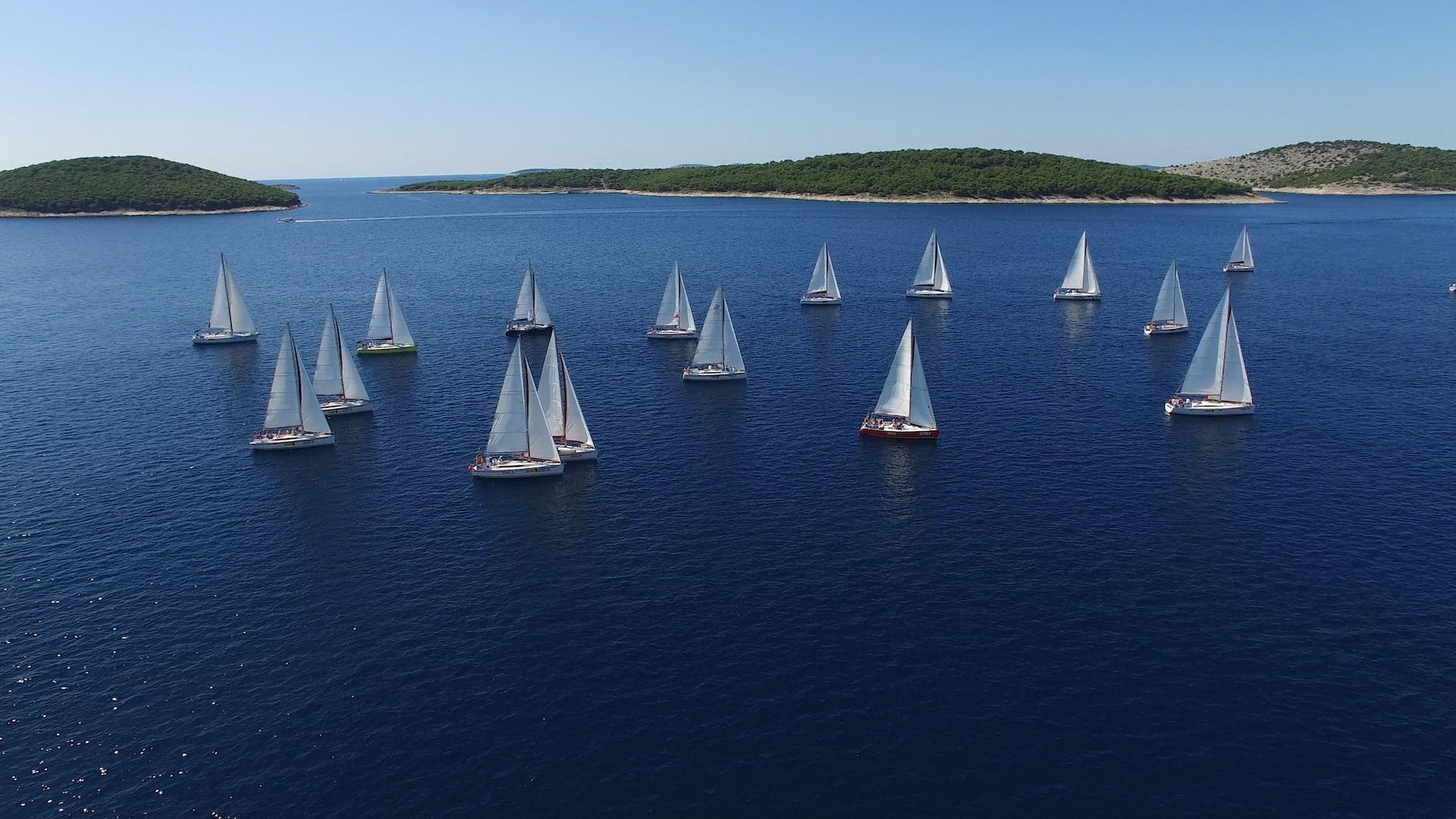 Safety Tips for Catamaran Sailing
No matter how skilled or well-equipped you are, you must always be careful out in the water. So, once you become a sailor, here are a few tips that'll keep you safe even if the weather gets harsh:
Check the weather forecast before heading out because it will help you determine whether the external conditions are safe for sailing.
Wear a life jacket as it will keep you afloat if you fall overboard.
Stay aware of your surroundings and keep an eye on other boats and obstacles in the water.
Don't sail alone – it's always safer to have someone else on board in an emergency.
Be prepared for emergencies. Bring a first-aid kit and a flashlight onboard.
Know your boat. Familiarize yourself with the controls and safety features of your vessel.
Don't overload your boat, and don't exceed the weight limit for your vessel.
Use caution when entering unfamiliar waters. Be aware of potential hazards, such as submerged rocks or shallow areas.
Respect the power of the wind and waves. Sailing in rough weather can be dangerous.
When in doubt, don't go out. If you're unsure about the weather conditions, staying on shore is better.
Is Sailing Safe for New Learners?
If you're new to sailing, it's natural to wonder whether it's safe or not. The good news is, sailing is safe – but there are a few things you need to know before you set sail. Here goes:
Beware of the weather conditions and forecast. Make sure you pick a day when the weather is good for sailing – no high winds or waves.
Have the right gear. You'll need a life jacket, of course, but you'll also need appropriate clothing for the conditions. Also, don't forget sunscreen, hats, and sunglasses.
Know how to sail before you set out. There are plenty of resources available to help you learn the basics, so don't just get into it without learning.
Once you've mastered the basics, you can enjoy sailing without putting yourself at any risk.
Rounding Up
So, there you have it, a beginner's guide to sailing – we hope it helps you understand the basics of this wonderful activity. With a little preparation, you can ensure that your time on the water is enjoyable. Always follow safety instructions and practice focus when learning this exciting activity. By familiarizing yourself with the basics of sailing, you can help ensure a smooth voyage for yourself and your crew. Thanks for reading, and safe sailing!
If you're looking for more adventurous hobbies, check out Geocaching!