Soap making can be incredibly fun but might be a little daunting to someone who hasn't tried it before. If you want to try out the decorative part of soap making without having to make it from scratch, these soap making kits for beginners are the perfect solution.
For those of you that enjoy the messy and experimental part of soap making, I've also included some resources at the end that go into detail on various soapmaking techniques.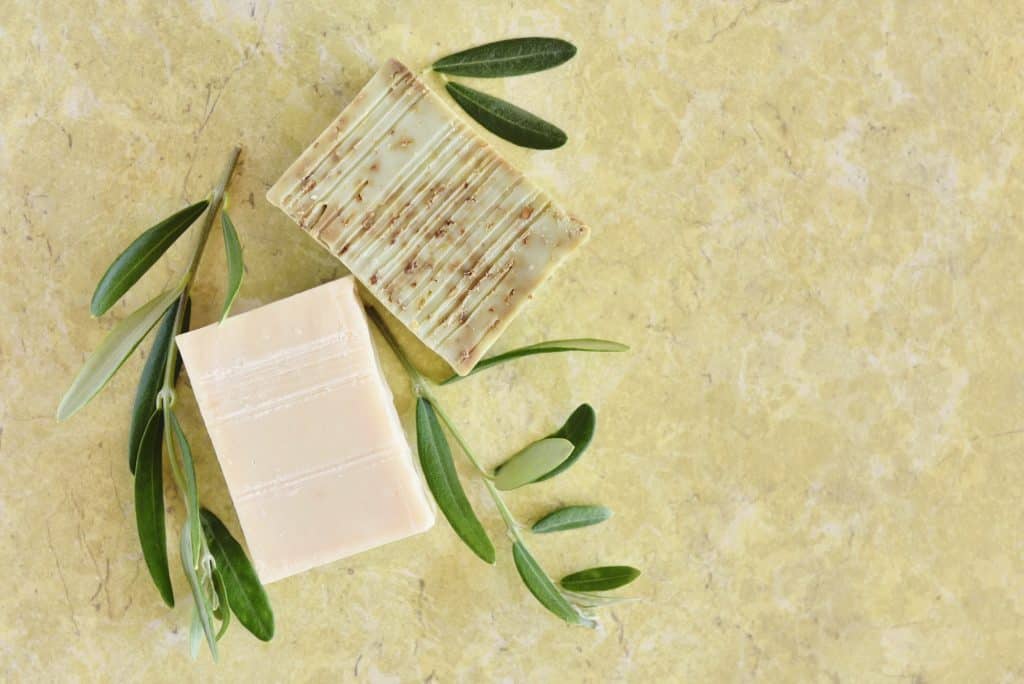 Soap Making Kits for Beginners
My first attempt at soapmaking was a little ambitious. My housemate and I were looking for some side projects to try for an upcoming market. Having never made soap before, we could have started with something a little more basic. But we were looking for something unique that we could use to showcase other local products (in this case, wine) and decided to make a soap with it.
If you've never experienced a lye volcano for yourself, it's not a particularly fun cleanup. Combine that with too much alcohol in your mixture and things can go significantly worse than usual. It can also be damaging if it gets onto things other than concrete.
Luckily, we'd taken proper precautions and started in the garage, away from flammable materials and metals that might react unfavorably. We laugh about it now, but we spent the next few days after the market trying to clean up the remnants of our first batch. (While the soap turned out beautifully, it wasn't before wasting a fairly large batch. Save yourself the headache and do some reading and a few sample batches first.)
Lesson learned—do your research and don't fall asleep in chemistry. And if you want to bypass the risk of that experience altogether, try out some of these soap making kits for beginners!
DIY Cocoa Butter Soap Making Kit
Cocoa butter smells wonderful and feels amazing on your skin. Unrefined butter has more of a fragrance, but even refined butter has a subtle cocoa smell that goes wonderfully with other scents like vanilla, almond, orange, and mint.
This melt-and-pour cocoa butter soap making kit is a great way to try out making soap bars without the hassle of trying to make a base. This particular one comes with lavender, blood orange, and cedar oils, several colorants, and everything else you'll need to make your own soap bars.
If you're feeling something a little more decorative, you can put in things like lavender, rose petals, rosemary, or other fragrant plants you might be growing at home. They look beautiful blended into a soap, especially flower petals.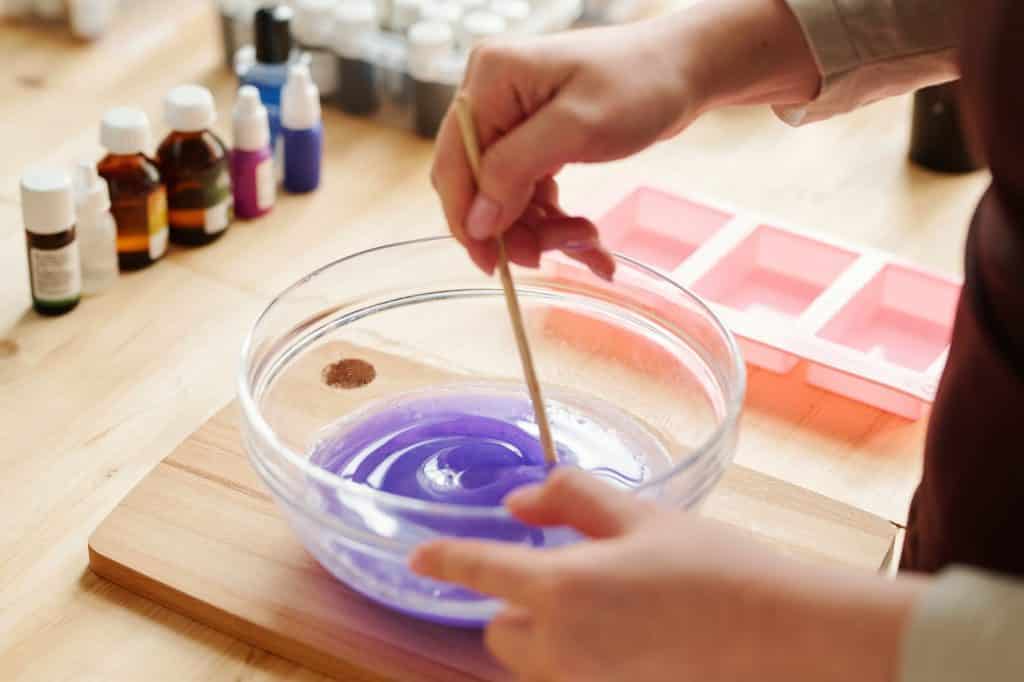 Melt-and-Pour Bases and Colorants
If you want just the soap base so you can use your own add-ins, here are a few of the bases I've fallen in love with.
The goat's milk base is wonderfully creamy and takes add-ins well. Working quickly with this one is important so you don't have to melt it down again. (While it's typical for melt-and-pour bases to set quickly, this one sets very fast.)
For mine, I added honey, vanilla, oatmeal, and rose petals. You do have to be careful with adding too much of anything, as too much without additional emulsifiers can cause things to separate. I'd recommend just sticking to essential oils, colorants, and dried petals for your first batch.
If you're not quite sure what you want to use as a base for your soap, I highly recommend this sampler kit. I haven't tried all of them out, but I was pleased with the goat's milk and shea butter bases from the same company (both of which are included in the sampler set).
The last one I recommend trying as a base is this honey soap. It doesn't take colors well (even mica), but it has a beautiful color as is. You can always add petals and herbs as decoration, as well as essential oils. It has a very nice fragrance on its own, so I wouldn't add much of anything else. If you want to add anything for a different scent, vanilla and orange both nicely complement it.
For colorants, mica powders are usually your best bet. Some colorants (despite what they say) tend to not mix well in soaps and scrubs, but mica always takes very nicely. It can take a little while to get used to proportions if you're used to working with liquid colorants, but once you've used mica, you won't want to go back!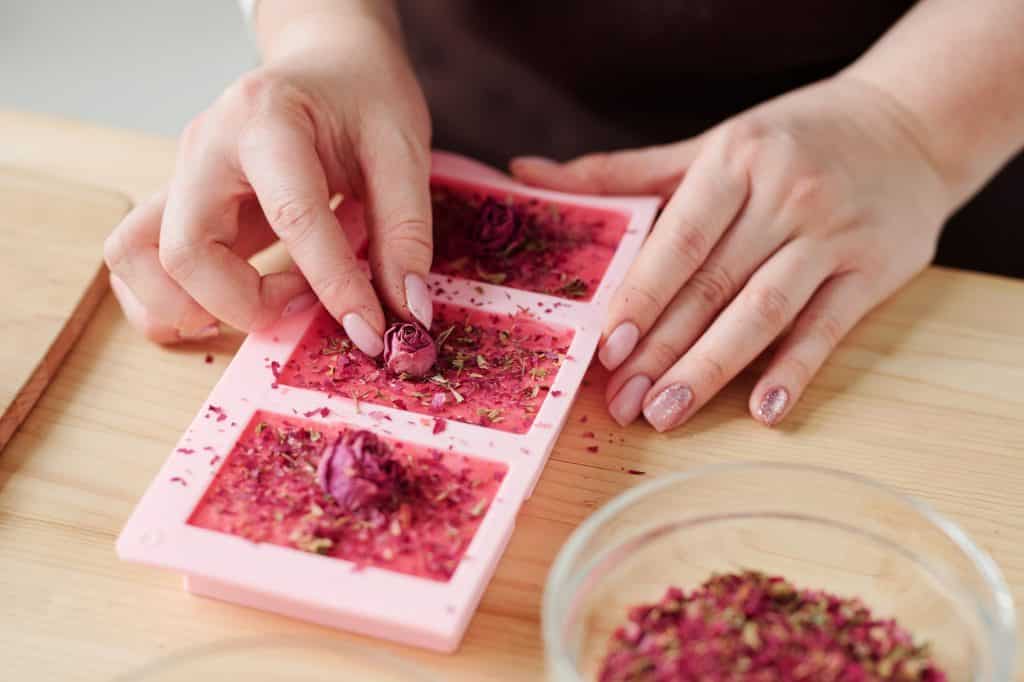 Soap Making Molds
While I do like some decorative molds, my favorite ones are the giant silicon molds that you can use to make one large bar, then just cut the soap into individuals afterward. These are also great if you want to make your own decorations and designs instead of the patterns that come on most soap making molds.
Once you're familiar with how long a certain base takes to set, you can start playing around with layering and creating colored swirls. It's a little more difficult to do with bases that harden quickly, but still doable. With decorative molds, you can also pour different colors into different parts of the mold. (A vendor at one of our local markets makes interesting rainbow flower soaps with the flower molds below.)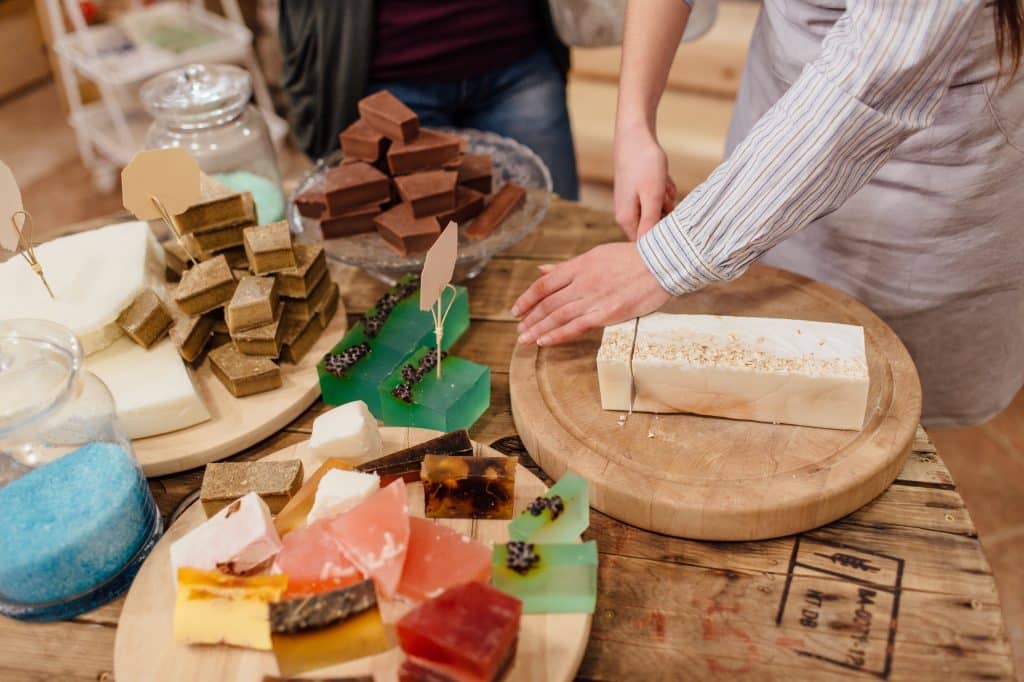 Additional Reading
If you absolutely loved soapmaking and want to delve a little further into these creations, I'm including some books below. Some of my favorite resources (especially if you want to read more on the business side of things and profit from your hobby) are from Anne-Marie Faiola, Bramble Berry founder.
Looking for more hobbies to try? Check out some of our other hobby guides on things like gardening and making your own tea blends. Share them with a friend who'd love to pick up a new hobby with you!