Starting a new hobby is exciting. When you look into knitting, your first reaction can be to grab a bunch of needles, buy all the colorful yarn that catches your eye, and start looking for guides on how to start your first project. Before you jump in, we've created this guide on knitting supplies for beginners so you know what to look for! This way your early knitting attempts don't end in frustration when things don't work out quite as easily as expected.
We'll talk about what yarn is easiest to start out with, what needles are most comfortable, and other things that will make your earlier projects a little easier.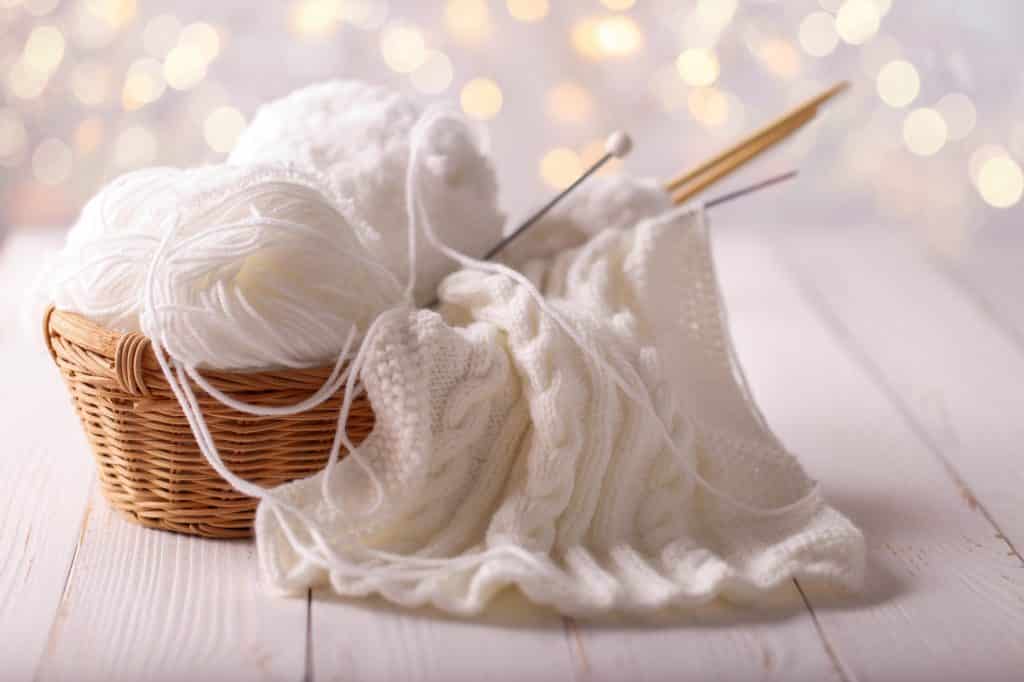 Knitting Supplies for Beginners
At the very minimum, you'll need knitting needles, hooks, and yarn. For your first project, that's all you really need to start off with. The rest is more for convenience and more complex projects. (You shouldn't need hooks much in the beginning, but they make it much easier to save accidents like dropped stitches.)
And out of all the knitting supplies for beginners, the two most important ones are big needles and bulky yarn. So if you have to pick just two, it'll be the ones we talk about first. It's much easier to get the movements down with bulky yarn and bigger needles. You'll also be able to see your stitches much more easily in case you make any mistakes.
Knitting Needles & Crochet Hooks
Knitting involves a lot of repetitive motion, so you'll want needles that you can easily hold. You'll also want tools that don't let the yarn slip around too much. While the metal tools look nice, yarn slips around a lot due to the lack of texture. Bamboo needles provide a little bit of texture (but not enough to snag) providing a little more grip and making it harder for the yarn to slip.
For some projects, having an extra smooth surface can be desirable, but I find that bamboo and wood tools work better for most things. Almost all of my needles and crochet hooks are made of bamboo.
Here are the needles and hooks I use, but I'll also include some kit recommendations at the end in case you just want to get everything at once.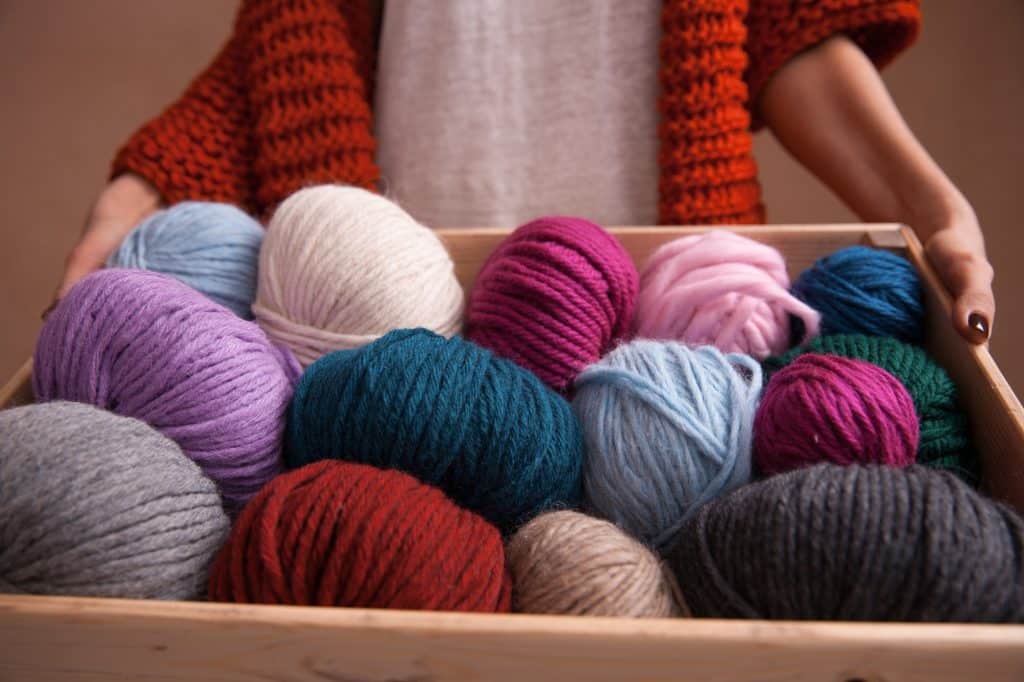 Big, Bulky Yarn
I can't recommend starting off with bulky yarn enough. It'll make it much easier to see what you're doing and you'll be able to practice casting on and different stitches repeatedly without risking frayed/loose yarn. My favorite for practicing with is definitely "t-shirt yarn" which is bulky, soft, and stretchy. You can put it on the needle, knit a few rows of stitches, and undo them when you want to start over and it holds up just fine. If you want something a softer, Bernat Blanket yarn is also easy to work with and makes wonderful scarves and blankets.
I use FoxYarn—it's probably easiest to start off with a lighter color, as the darker the material, the harder it is to see stitches. Dark colors are less of a problem with bulky yarn, like the t-shirt yarn recommended below.
Yarn Needles
In general, you won't need yarn needles for much, but they're super useful things like sweaters and, weaving in ends, and adding surface stitches. Most yarn needles are plastic, but you can find some nice steel ones as well. The ones recommended below come with a container so you won't lose them as easily!
Stitch Markers
These are another (really useful) tool you won't necessarily need in the beginning, but is a lifesaver once you start using color charts or anything that has a repeating pattern! Most commonly, it's used when you're knitting in the round or to mark when you need to increase or decrease. Unless you have a flawless memory and don't constantly have to recount your stitches, you'll want to have these for more advanced patterns.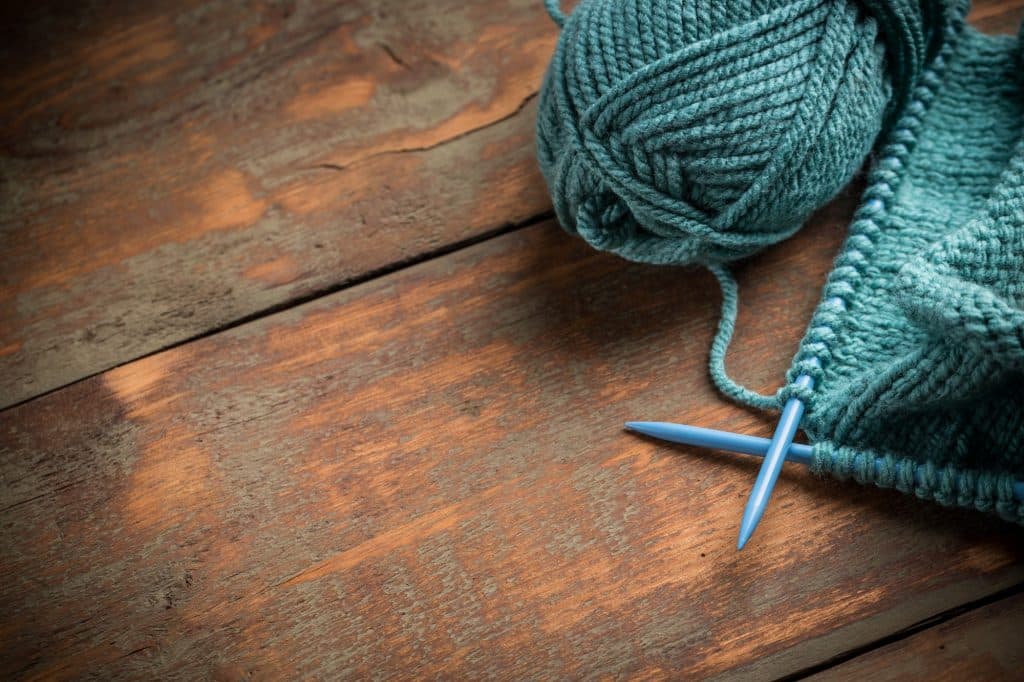 Counter
Even in simple patterns, you'll run into situations where you want to know how many rows you have. In the beginning, you can just kind of judge it based on the length that looks the most appealing. But once you get into patterns that require you to do a certain number of rows before increasing or decreasing, you'll want an easy way to keep count.
Although, even if you're knitting something as easy as your first scarf, you might want to know how many rows you completed for future reference without having to go back and count. With some materials, it can be difficult to tell. With a counter, it's easy to get into the habit of counting as you go.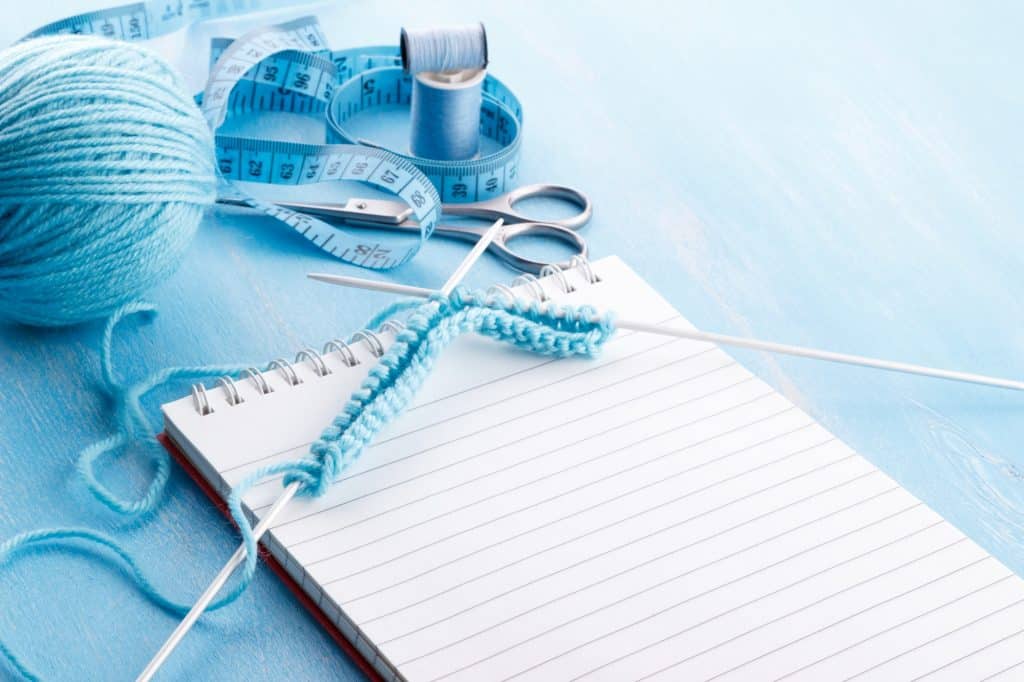 Scissors and Measuring Tape
You probably already have these, but it's important to have a good pair of sharp scissors. Yarn can sometimes be a little difficult to cut and you want to avoid fraying it if you can. Dull scissors can make it difficult to get a clean cut. It depends on the kind of material you're working with, but the finer material, the more careful you want to be.
With most things, you can just estimate lengths and trim as you go. But if you want to avoid wasting as much as you can and stick closely to patterns, you'll eventually need to measure. The easiest ones to work with are the rolls of tape. Stiffer ones are a little inconvenient to work with but work just as well.
Further Reading and Patterns to Start With
If you're looking for a good starter project, I've included some books below. I learned from a combination of books and watching someone, but mostly books. There are also tons of video tutorials, but these are some of the most helpful ones I was able to find to start out with. A lot of the others go too quickly or aren't clear on what they're doing.