Scrapbooking is a great creative outlet and way to save your favorite memories in a fun, personalized book of photos, art, and other decoration.
If you have an avid scrapbooker who you want to get a gift for, look no further! Here are some cute and unique scrapbooking gift ideas for the crafter in your life.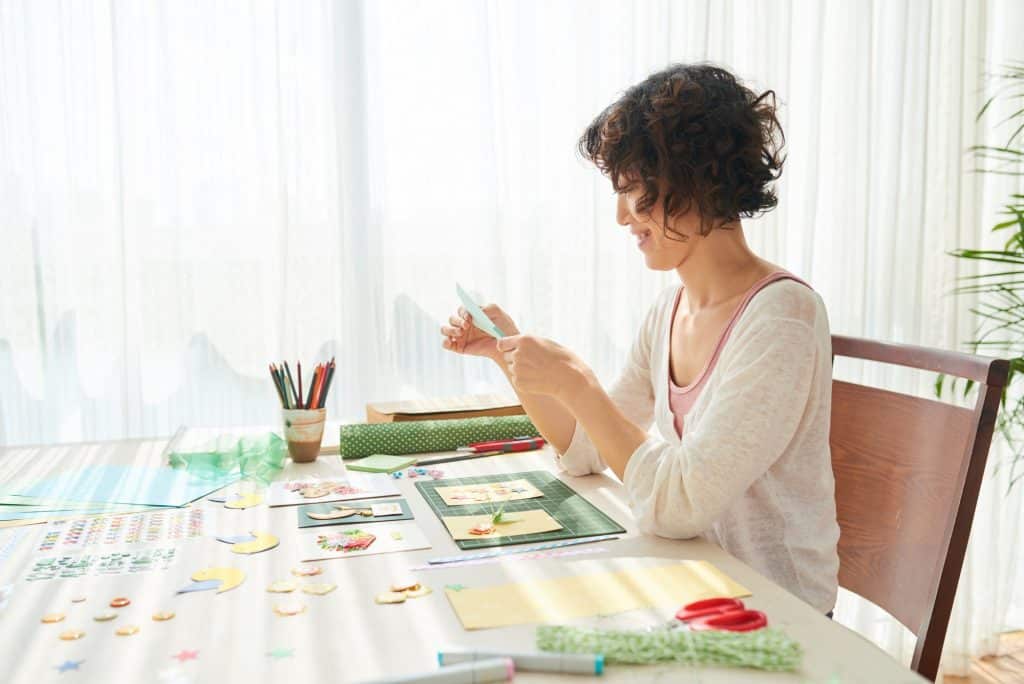 Scrapbooks
Scrapbooks are the starting point of any project, so pick a good one that fits your project!
If you're doing something that might require lots of rearranging, 3-ring binders and scrapbooks with magnetic pages are great. This way you can easily move things around without having to worry about re-binding down the line.
If you're more familiar with binding, there are tons of beautiful scrapbook covers that let you bind your own pages. It's a little more time-consuming, but it's a great option if you plan on having thick pages or bigger decorative additions, like beads, strands, and pop-ups.
You'll also want to take size into account. Will your scrapbook be more art-focused or feature lots of photos? If you're featuring lots of large photographs and artwork, you'll want large protective pages to match.
Adhesives
Adhesives are often overlooked, but they're the real stars of the show. Nothing beats a good, long-lasting adhesive that won't eat through paper and plastic over time. Not just any old glue will do!
You'll often use a combination of mounting squares and strong glue, depending on how thick or heavy the pieces you're working with are. Photos and thin paper don't require much, but thick cutouts, pop-ups, and decorative beads and fabrics will need something extra to hold them down.
Especially if you're working with decorative fabric and the pages aren't quite thick enough to sew them into the paper, you'll need a glue strong enough to hold it in place for years. But you also have to be careful with stronger glue, as if it's not labeled specifically for crafts or scrapbooking, it could eat through paper and plastic over time.
I've listed some of what I like to use for heavier decorations below, as long as my go-to for lightweight mounting squares that won't add too much weight to your pages.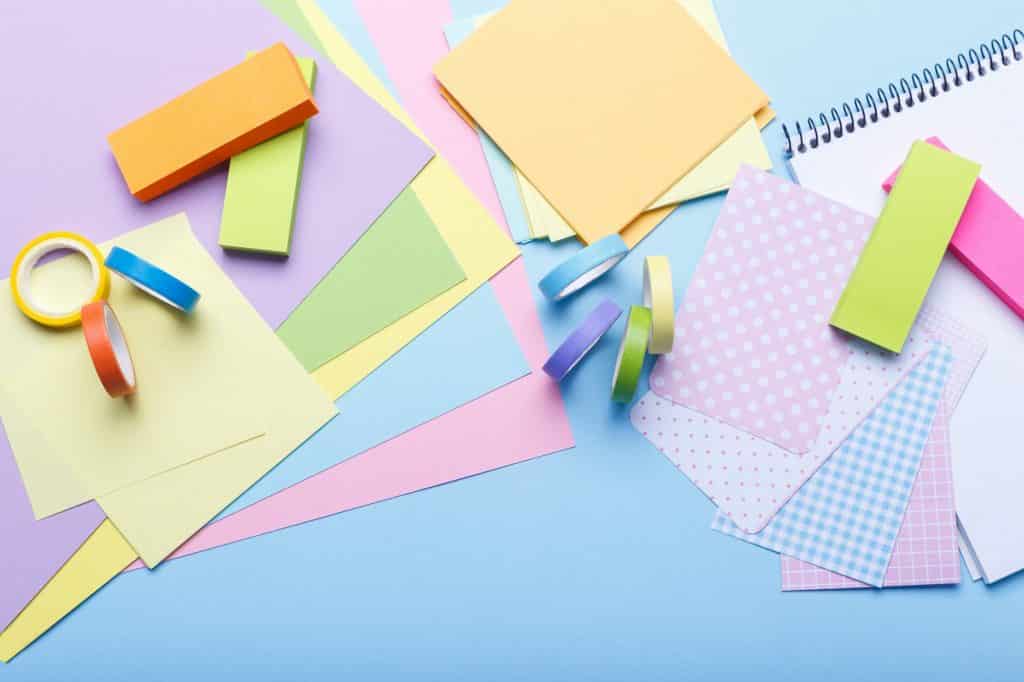 Washi Tape
If you've never used washi tape, it's a lot of fun and you can find some really cute styles!
Washi tape is typically a fabric-like tape made from natural fibers like bamboo, hemp, ganpi (Japanese shrubs), kozo (mulberry fiber), but it can be made from just about any plant.
It has become known for its bright colors and unique styles. It's easy to use and you can easily tear it with your hands—no scissors needed!
You can use it for photo mounting, lining your pages, blocking off sections in your scrapbook, or even just in its own as a decoration.
Washi tape is also great for entirely covering a page or arranging strips of tape into checkered or chevron designs.
They come in tons of different styles and colors. You can view some of my favorites that can easily be ordered right from Amazon.
Photo Mounting Corners
Photo mounting corners are perfect not for just making your photos pop a bit, but decorating the corners of your scrapbook and pages.
Thin adhesive corners can be used to frame your photos without adding much extra weight, but if you've got a durable scrapbook with thick pages, you can even use some of the metal ones for a little extra decoration.
I like to use metal corners on divider pages, which are already pretty thick, a perfect fit for larger metal mounting corners. (They also help keep the border decorations and layers in place!)
You can also add metal photo mounting corners to the cover of your scrapbook of it's not too thick, easily adding a little embellishment.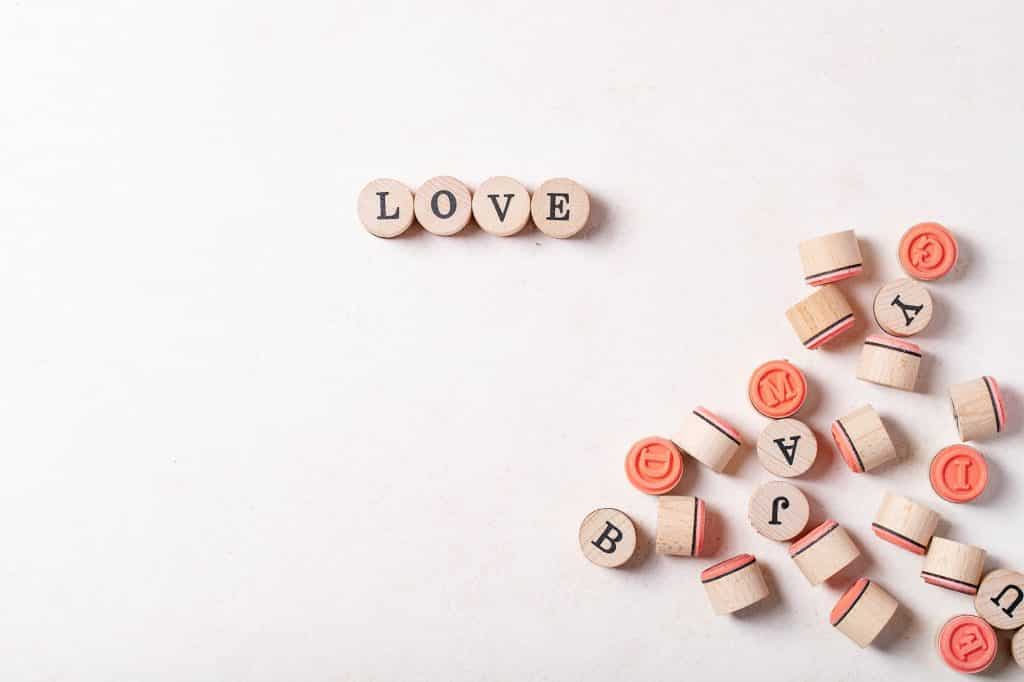 Scrapbooking Stamps
Stamps can be a lot of fun! (Not just because I'm awful with drawing letters, either.)
While I typically reserve them for cards, I've found some cute holiday and seasonal ones that are great for scrapbooking.
There are also some nice letter sets that come in decorative wooden boxes, perfect for your resident scrapbooker!
Decorative Markers
For scrapbookers who love drawing, lettering, and other free-form decorations, metallic marker sets are perfect. Whether you're adding a little extra border to your photos or writing dates and quotes, I've included a variety of marker sets great for any scrapbooking project.
My personal favorites are the metallic markers—I use them mostly for decorative lines and dots throughout the page.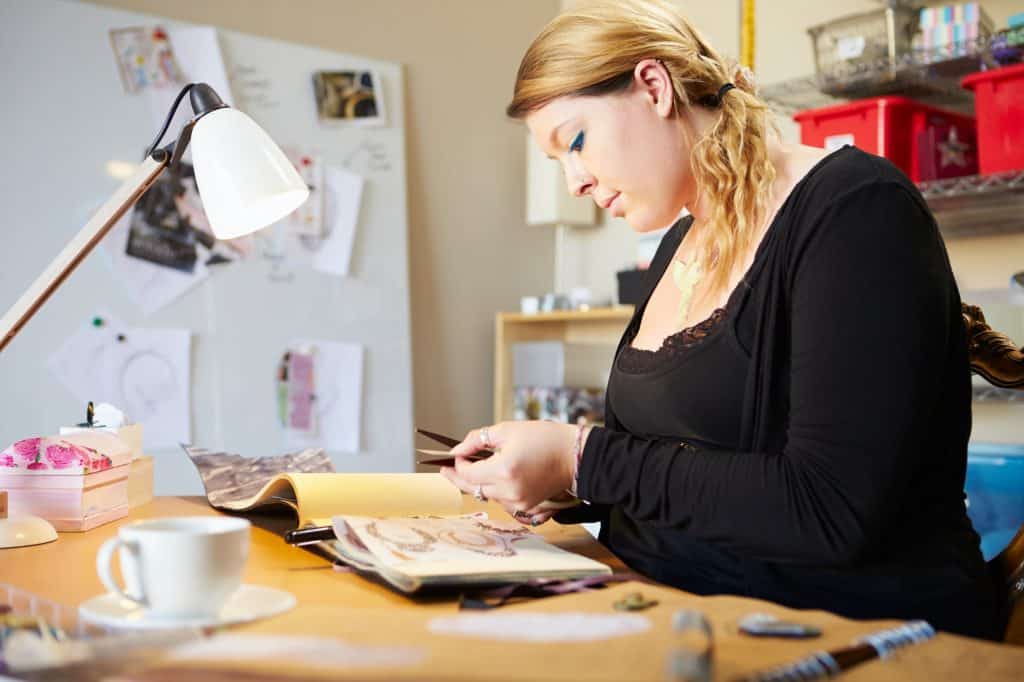 Stickers
Stickers aren't just for kids—you'll find more elegant or rustic styles as well.
While I wasn't always a fan of stickers, in recent years, they've come a long way with design variety and adhesive. It seemed like I was always having to find ways to secure them again on cover designs and pages that didn't have much weight to them.
Now, most of them cooperate and do exactly what they're supposed to—stick!
Card Stock & Paper Sets
A bit of card stock or these paper sets can make a good background or photo backing for your scrapbook.
Thicker card stock is also good for pop-up shapes or to add a little depth to your pages.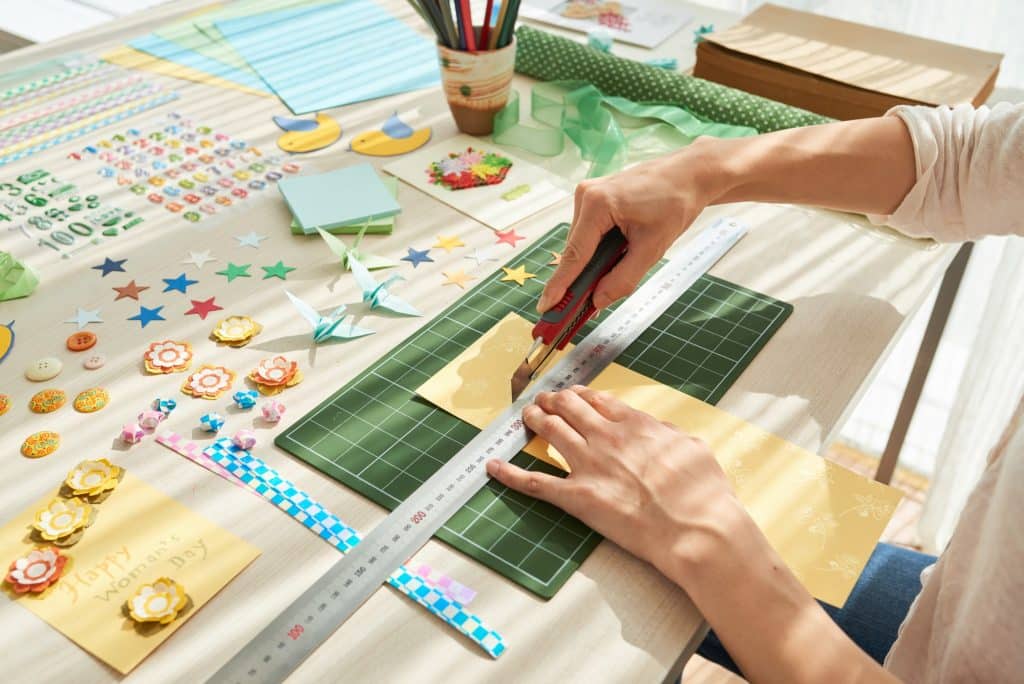 Cutters and Knives
Lastly, no good scrapbooking toolkit is complete without a good cutter or a knife. You'll need something sharp to get a clean cut, especially on thicker fabrics and card stock.
I've included some versatile knives, as well as some great cutters, plus some healing mats in case you go the rotary cutter route for fabric.
Know a friend who would love to do some scrapbooking with you? Share this with them!
All of these make great gifts for any of the scrapbookers in your life. Not sure what they already have? Hint around and see if you can find out what they're missing!
And if you're interested in some of our other creative hobbies, find more of our craft and activity guides here.