Whether you're looking to start a new project or you're completely new to the world of knitting and crochet, look no further than amigurumi. You've probably come across these if you frequent handmade trade shows or local crafters' shops—tiny animals and dolls created from assorted yarn, beads, and stuffing.
For a sneak peek, check out some Amigurumi inspiration on Etsy!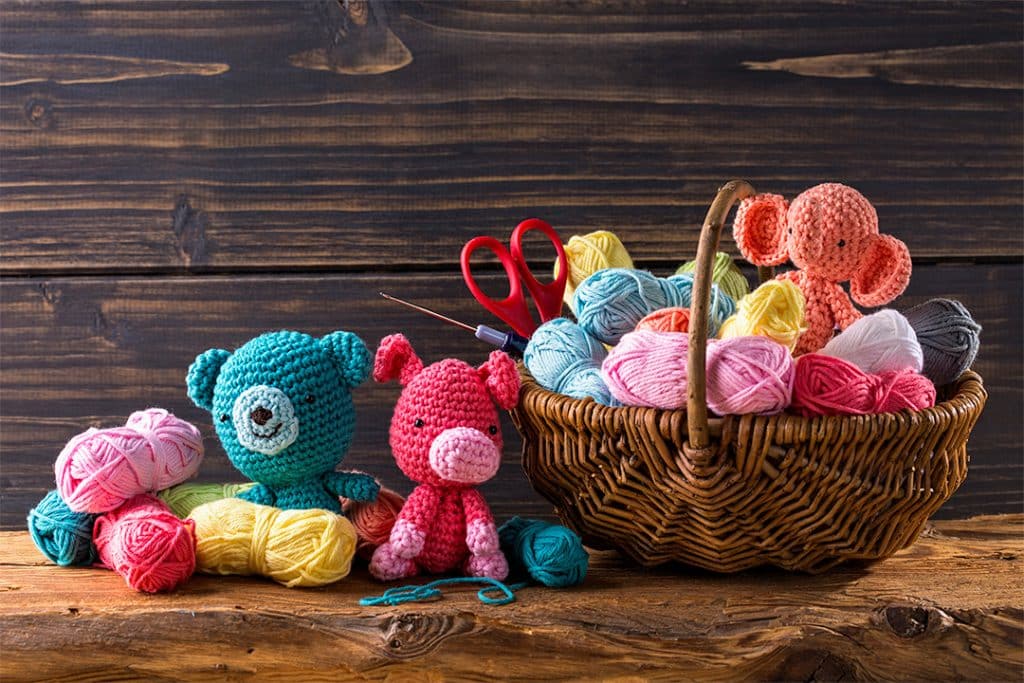 What is Amigurumi?
The word amigurumi is a portmanteau—"ami" meaning crochet or knitted and "gurumi" referring to stuffed dolls. In the US, you'll see a lot of influence from modern Japanese culture, specifically a lot of the bright colors and quirky styles found in Harajuku fashion. But many larger craft markets showcase a wide variety of styles, including a lot of our own western-style crafts.
Supplies You'll Need for Amigurumi Projects
To get started on a few basic projects, you'll want to have these supplies on hand:
A supply bag
Crochet hooks
Scissors
Stitch markers
Measuring tape
A needle threader (optional, but helpful!)
Yarn needles
Yarn
Eyes
Stuffing
Felt
Embroidery floss
Regarding crochet hooks, you'll want something you can comfortably work with for long periods of time. If you want to save your hands, look for aluminum crochet hooks with large grips—your hands will thank you when you're working on longer projects!
For the most part, you'll want worsted weight yarn that doesn't fray and holds up to cleaning. One of my favorites is Sugar Bush Crisp, which makes for more defined patterns and holds up in the wash.
You'll also want stuffing that doesn't retain water. In general, you might not plan on washing your creations, but if you're making gifts for kids, they're inevitably going to need a wash. Polyester fiberfill doesn't retain water and does well with machine washing.
For eyes, safety eyes work perfectly. However, you might want to get a little more creative and use decorative beads or other findings for eyes. I recommend starting off with safety eyes and branching out into other things later on.
Embroidery floss can be used to create eyes, mouths, paws, or other defining features. Felt can be used for shapes and textures to decorate the outside of your creation, but I primarily use it (or a fine mesh) to line the inside of your doll so the stuffing doesn't come out. Be mindful of whether or not you think you'll need to wash your doll—felt doesn't always do well in the wash and a mesh may better serve you.
If you have supplies for knitting projects, you probably already have most of these on hand—there's a lot of overlap between knitting and crochet. The only extras you'll probably have to get are the amigurumi-specific supplies like eyes, stuffing I've included some recommendations available on Amazon below.
How to Get Started
Amigurumi can be simple—if you're more comfortable with knitting, you might consider taking on a project that involves knitting up individual pieces and seaming them together. If you're experienced with crochet and already have a lot of the basic techniques down, you'll find that seamless patterns look very nice. They're a bit more difficult but well worth it!
If you're completely new to knitting and crochet and specifically want to learn to make these little dolls, I highly recommend starting off with basic crochet techniques. While they can be knitted, it's far more common (and in my opinion, easier) to crochet them.
Useful Crochet Techniques
Before starting with amigurumi, you'll want to be comfortable with basic crochet techniques and working with seamless patterns. Crochet was a little difficult to learn in the past if you didn't have someone teaching you in person, but you'll find lots of helpful YouTube videos that provide great visual guides to help you get started. I recommend starting here if you're a beginner with little to no experience with crochet.
Once you're more comfortable with the motions and can crochet basic squares and rounds, Knit Grit has some great guides that take you through the foundations of amigurumi, starting with a simple head.
We'll talk about different types of yarn for your projects below, as well as my favorite books for amigurumi that have some patterns for complete projects.
I've included some of my favorite yarn for beginner projects below. They're soft, cheap, and come in large quantities of yarn that are already joined together. Red Heart Super Saver and Caron 1 lb are both great to start out with when you're just practicing.
Once you're more comfortable and ready to get started on a full project, there is some nicer Red Heart yarn, but Sugar Bush remains a favorite. It's a little pricey, so it's not great for first projects (especially bigger ones), but once you're more comfortable I would definitely recommend trying it out! With amigurumi, most of your projects will be relatively small in size, so you shouldn't need a ton of yarn for a single project.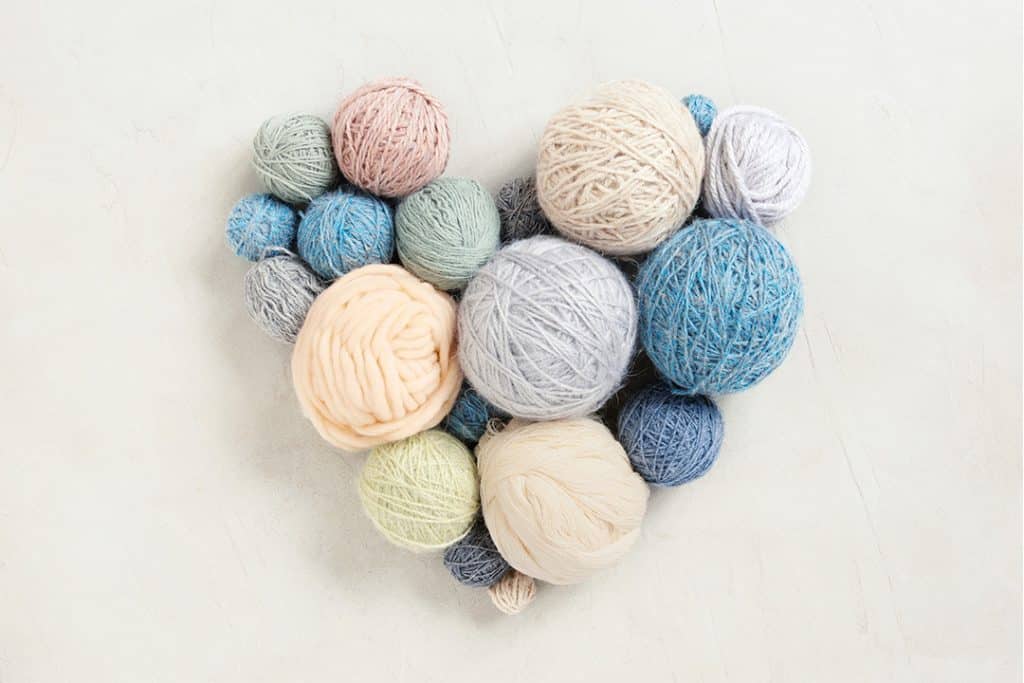 Where to Find Amigurumi Patterns and Resources
One of the first things you should do for patterns is head over to Ravelry, a great community with a wide range of patterns for all things knitting and crochet. If you're looking for local groups and workshops, I would recommend looking for groups on Meetup.com.
Amazon also has lots of books (both physical and digital) that include detailed instructions useful for beginners, as well as lots of patterns. Some of these are available via the Kindle Unlimited program, which lets you pick from a selection of hundreds of books for a low monthly fee.
For Amigurumi, you'll want to lean more towards crochet resources, especially in the beginning. Crochet is a bit better for defined patterns and most resources available for amigurumi teach crochet. You can experiment with knitting once you've got a handle on things and have a better idea of what kind of projects you want to do.
Know a friend who would want to learn about amigurumi with you? Share this post with them! And if you're looking for something else to learn, you might also enjoy our knitting guide.
Pin this on Pinterest: