If you've ever thought about splashing some paint on a wall, you've probably come across the term interior design. But it's one of those vague phrases that often leaves you wondering, "what's interior design?"
Well, if that's you, here's a quick answer:
Interior design is the practical theory of developing an indoor space into something more desirable. It uses a precise blend of art, architecture, and creativity to get the best possible outcome from an interior redesign project.
While that's not a particularly confusing description, it's worth thinking about in more detail. In this article, we'll cover the main components of interior design so you can understand how best to use it.

We recommend Canva as a great option to plan your interior design ideas. It comes with thousands of templates to get ideas from, including a mood board collage template.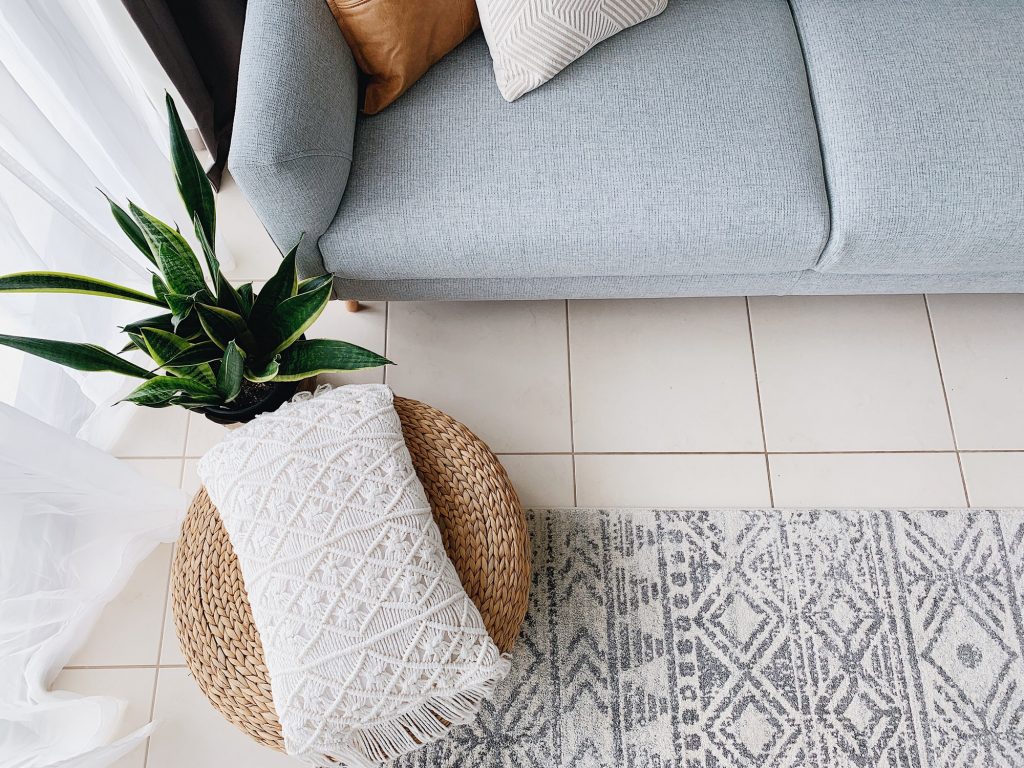 What's Interior Design?
Interior design is to rooms what molecular gastronomy is to cooking. In short, it's almost a heightened version of the basic concept of redecorating. Rather than just thinking about paint color, it takes many different aspects into consideration.
These include:
Space
Any effective interior design project must be based on the space you're using. Someone with a good eye for interior design will understand that not every plan will work in every room.
For example, rooms with lots of natural light have more freedom for bold colors and prints. Smaller, darker rooms can take darker colors because the impact on perceived size isn't as great.
You also need to think about the space's shape. How will you use awkward little alcoves, does the ceiling height matter?
Color and Texture
Good interior design plays with different colors and textures to create a space with sensory interest. For example, glazed tiles and smooth, matte wall paint, or woven carpet with a shag rug.
In terms of color, the most obvious part is the walls. If you're new to interior design, it's best to stick with conventional color combinations or light, neutral tones.
But if you're willing to take a risk, start thinking about bold, risky combinations. For example, forest green walls with bright pink textured accents can be a striking take on a room.
If you're wondering, what's interior design, then it's fair to assume you'll need some starting information on color. Study color theory to better understand how to achieve good results.
Furniture and Accessories
Furniture and accessories are perhaps the most important parts of any interior design project. Depending on the room, these are the things that people will actually use rather than look at.
Regardless of your overall design theme, furniture should always be practical. There's no point choosing a sofa you can't use or a bed that's not comfortable. Practicality is your primary concern.
Other than that, furniture is where you can go a bit wild. It's a great way of introducing color and texture to your space. And, best of all, it makes it easy to redesign a room in less time.
After all, it's much easier to replace a sofa than it is to completely repaint a room.
Layout
In short, layout is essentially putting all of the above points together in the space you're designing. You need to consider how the furniture sits in the space, if color will have any impact on its appearance, and how people will naturally move around the environment.
Of course, accessibility is a key concern, particularly if you're designing a public space. You should always think about how everyone will use the space, not just how you will.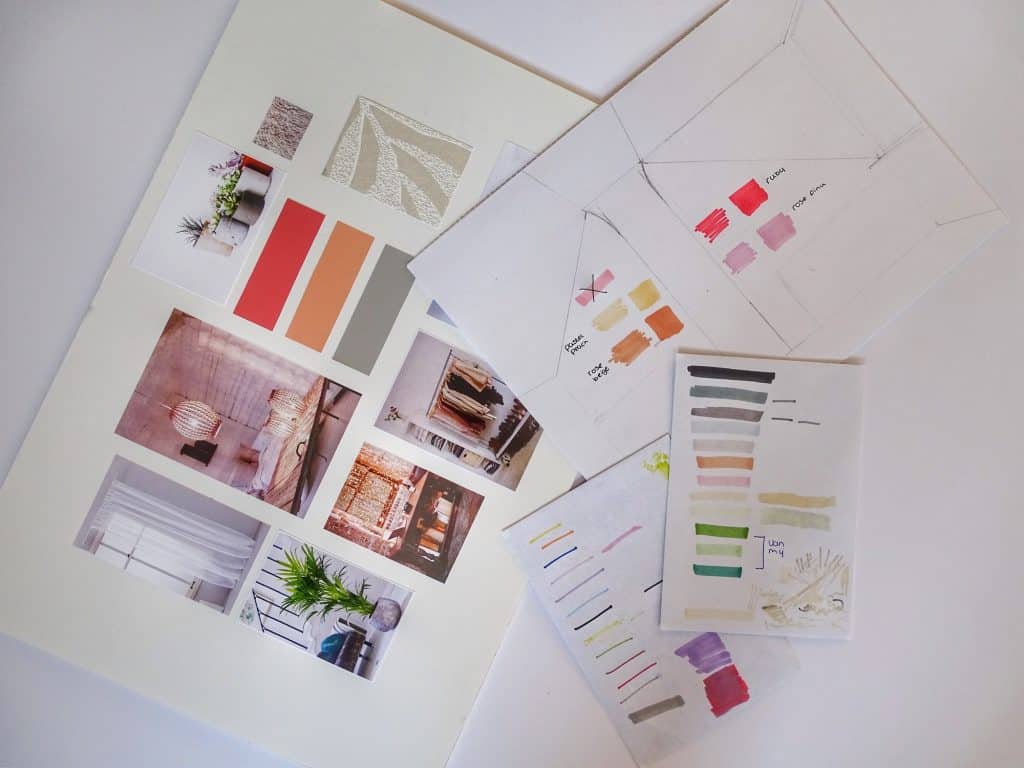 Using Interior Design
Getting started with interior design might sound intimidating, but it isn't. It can be as simple as painting the walls a different color.
One of the key aspects of interior design are mood boards. These are essentially visual plans of the room and include color schemes, textures, and more.
Whether you plan on decorating a room or not, design some mood boards. Use your own home as inspiration because you're already familiar with the space. Plus, you can choose whatever themes you want.
Your mood board doesn't have to be a formal drawing of the final room. In fact, they're often collages that feature scraps of this and that that have caught your eye. If you'd like to know more, check out this video on how to design a mood board.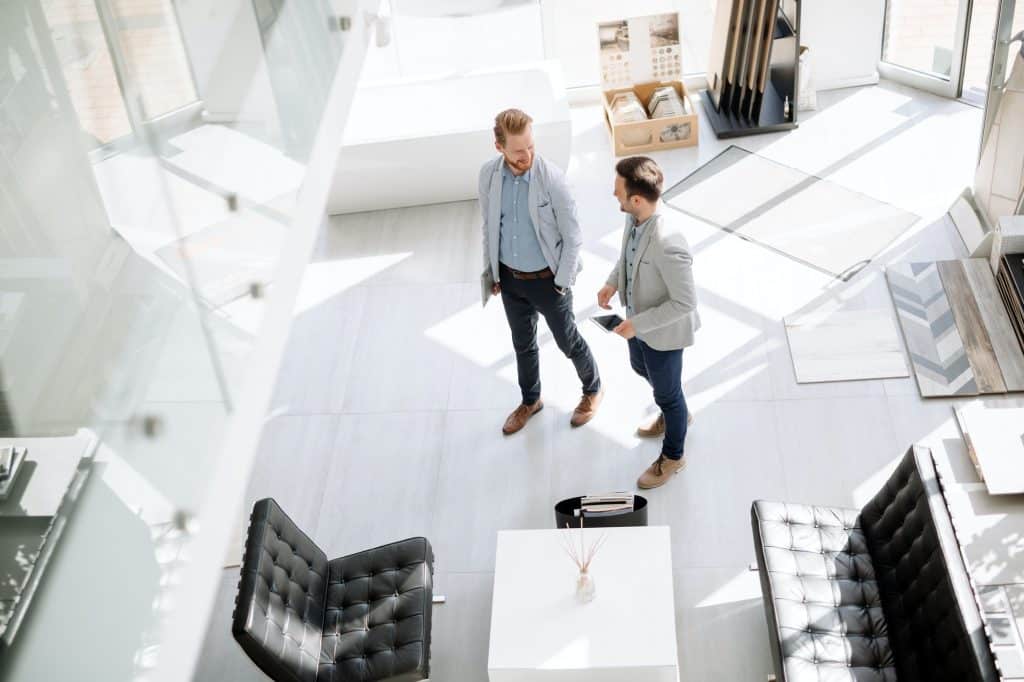 How Do You Get Started in Interior Design?
When researching the question, what's interior design, you might have come across lots of information that aligns with your current hobbies and interests.
For example, perhaps you enjoy upcycling furniture, making room accessories, or have a keen eye for color. If so, you might have what it takes to get started in an interior design career.
How you get started in interior design is up to you. Realistically, you could just set up a business and get going. There's no real requirement that you have a formal education in the subject.
Much like many other forms of art, it's really the results that show your qualifications.
That said, it does help to have some education in interior design, if not only so you can learn formal techniques around color and space.
You might also want to try working for a design agency, even on a short-term basis, so you can get a better idea of what the job involves.
There are some essential skills you need for interior design, though, including:
Technical drawing
Customer service skills
Ability to work to a brief
Time management
Project management
As the name implies, an interior designer is involved in the design side of things, but you'll likely have to manage people during the project. For example, you'd likely hire a painter and an electrician, both of whom you'd have to organize.
Conclusion
Hopefully this article has answered the question, "what's interior design?" The short answer is the art and science of redesigning an indoor space. But it can get as complicated as you want.
If interior design sounds appealing to you, there are plenty of resources online about how to get started in a career. That said, there's no better starting point than decorating a room!