While interior design plans can run into the thousands of dollars, that kind of price is beyond many people's means. But it's entirely possible to do interior design on a budget.
Simply put, the trick is to get crafty. If you want to give your home a new lease of life, here are some interior design tips that won't break the bank.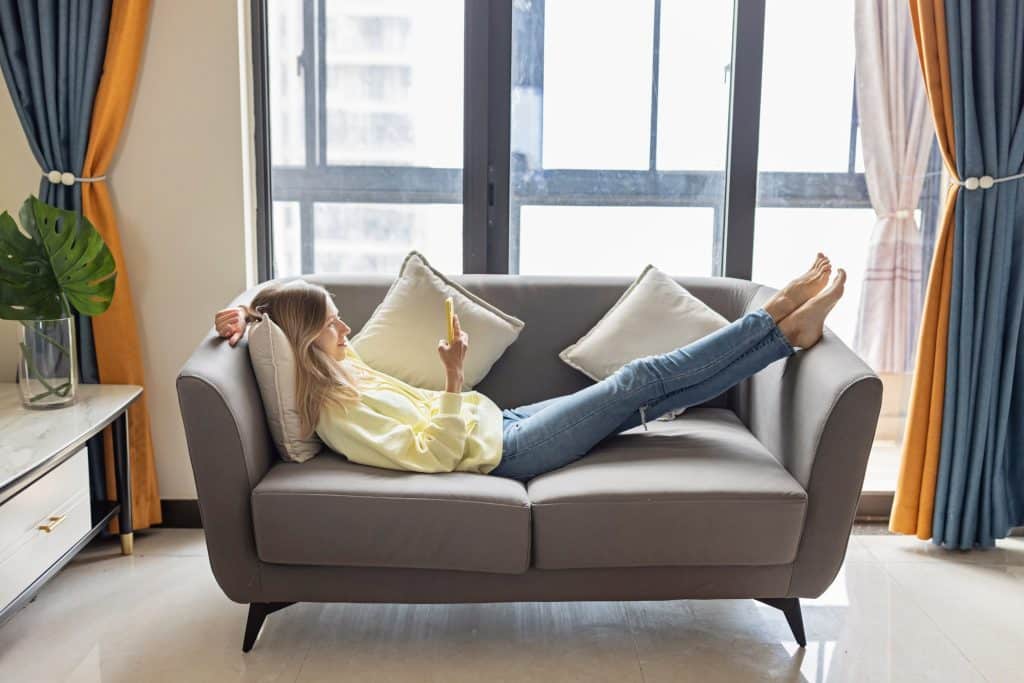 1. Get an app.
The first step in interior design on a budget is to make some mood boards. Nothing beats the old-school physical mood board, but an app can be more convenient, particularly if you need some inspiration.
There are plenty of free apps and interior design software to choose from, such as:
They'll either use augmented reality (AR) to visualize the changes directly in the space or some combination of 2D and 3D planning tools.
Either way, using free software is a great place to start and will cover the basic steps of interior design.
2. Upcycle furniture.
If you're crafty, upcycling furniture is ideal for revitalizing tired old pieces that might not go with your new scheme. It can be as simple as a lick of paint or a more thorough re-finishing project.
The most obvious things to upcycle include tables, chairs or anything else made from wood. They're the easiest to paint and re-finish, both of which you can do for next to nothing.
But why stop there? Decoupage on a lampshade will completely change its appearance and can make the whole lamp look brand new. This is also a great way to bring color and interest to a space for very little money.
If you've never tried this before, check out this video for a beginner's guide to decoupage.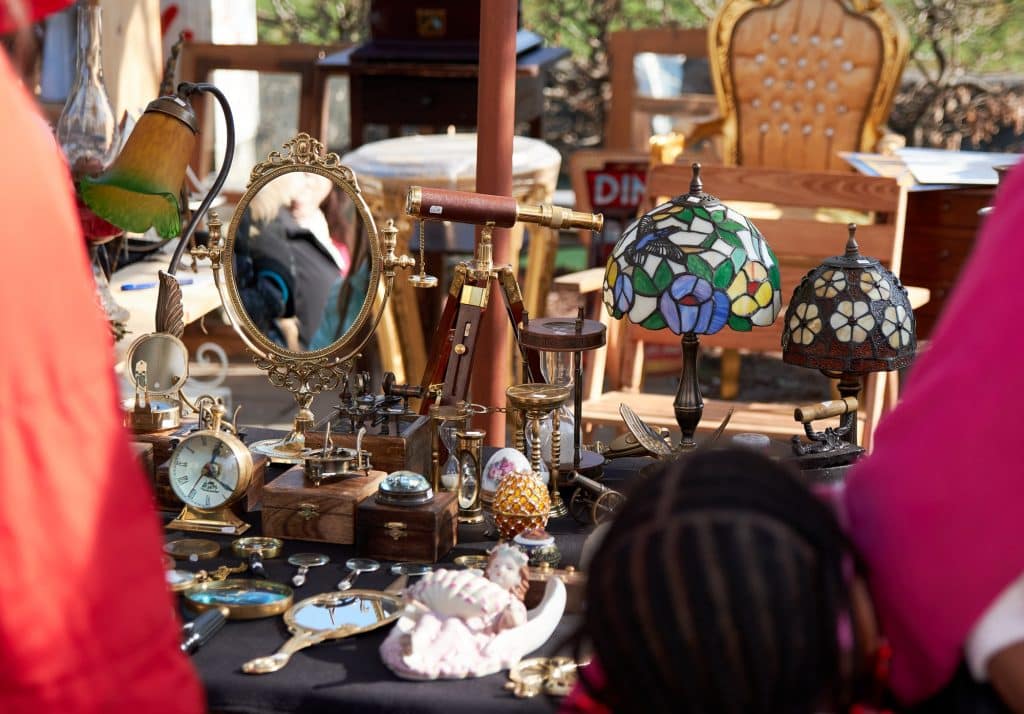 3. Visit flea markets and thrift stores.
Flea markets and item swaps are great places to go for new (old) furniture that'll cheaply revitalize your space. What's more, if you're getting rid of your old stuff, you can increase your design budget by selling it.
You'd be amazed at some of the gems you can get at a flea market. While they might not exactly fit the idea you have in your head, that's part of the fun. Buying a sofa, for example, that's a different shape or texture might force you to rethink other areas of your design.
Of course, if you're handy with a sewing machine, nothing is stopping you from re-upholstering an old and tired sofa to bring it back to life. Similarly, you can upcycle old furniture to completely change its appearance.
4. Shop your own home first.
When you're redecorating a room, the best place to start looking for pieces is in your own home. While furniture doesn't transfer as easily, accessories do.
For example, you might have storage items in your kitchen that would work well in your new living room design or bathroom accessories that could work well in a bedroom.
Not only will this save you money, but it can also help you to run a consistent theme throughout your home. Introducing the same color or texture into different rooms can give an amazing feeling of consistency and coherence.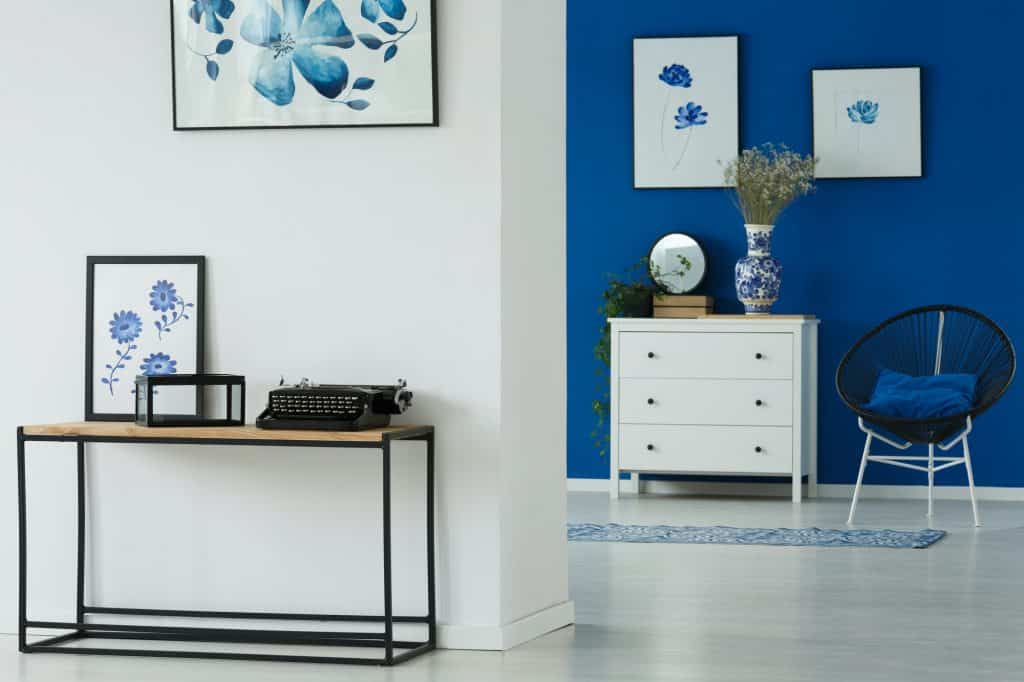 5. Get crafty with accessories.
Accessories are what really make an interior design project come alive. Furniture is important of course, but a room can feel clinical and uninteresting if there's nothing on the walls or shelves.
What's more, accessories are the easiest things to make yourself. It could as simple as painting or embellishing something you already own, or it could be going a step further and making something from scratch.
Some good examples include:
Painting a mirror frame with metallic paint.
Hanging blankets with an interesting pattern.
Frame-free prints (for a minimalist scheme).
Another great idea is macramé plant holders. These are very easy to make yourself because it simply involves tying knots in string. Check out this video to find out how. Alternatively, you could make macramé wall hangings (such as these).
6. Make your own centerpieces.
Centerpieces are perfect for creating interest somewhere like a dining room or breakfast area. They can be as simple or as complicated as you choose and don't need to involve expensive materials.
You can check out this Pinterest board for inspiration. Some good year-round centerpieces include things like:
Candles
Dried flowers (which you can do yourself)
Dried broom grass
Of course, it can look good to adjust your centerpieces with the changing seasons, and if you choose a neutral color scheme for your room, this shouldn't be difficult.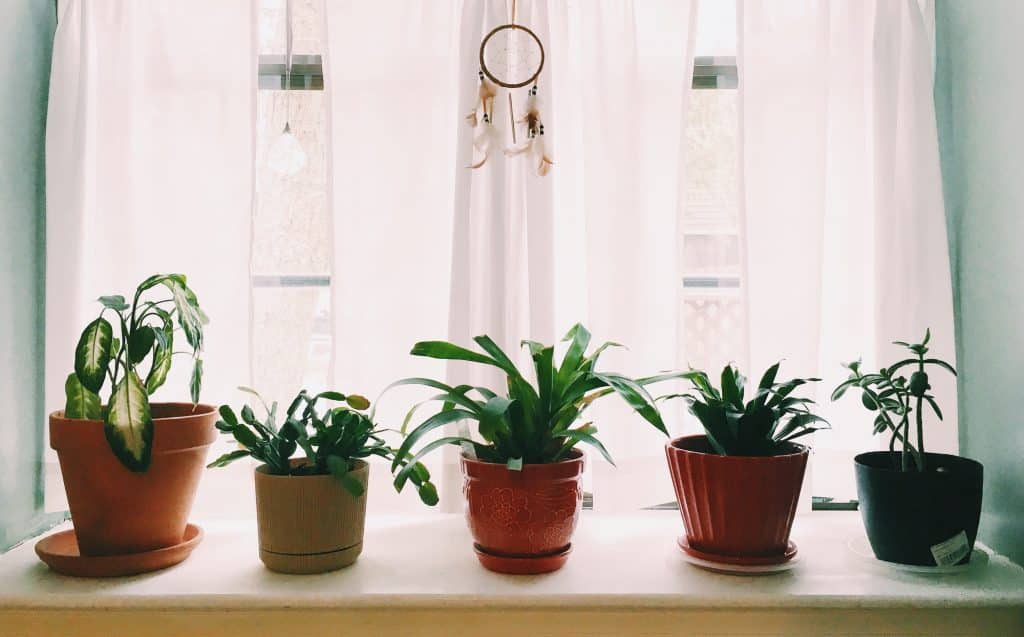 7. Don't underestimate plants!
You can completely change the look and feel of a space with plants. What's more, they don't need to be expensive at all.
It's easy to find plant cuttings for sale on places like Facebook Marketplace or free sites. You just need a bit of patience waiting for them to grow.
Not only will plants make a space seem more alive, but it also gives you a chance to make your own pot covers.
There's the macramé plant hangers mentioned above, or you could make your own with knitting, crochet, or paper mache. Of course, there's the good old painting an old pot option, too.
If you're really on a budget, you could even use old tin cans or glass jars or bottles. It all depends on the theme you're after.
8. Lighting is important.
If there's anywhere you should consider spending a bit more, it's on lighting. Dynamic lighting can transform a room from a 4-sided box into something entirely different.
Also, it's easy to add interest to a simple lighting fixture by using hanging lights at different heights. Another option is to buy battery-powered spotlights and hide them under shelves.
The more creative you are with lighting, the more interesting your space will look.
Conclusion
It's really not difficult to get great interior design on a budget. The best tip is to have a clear plan of your theme before you start and work out where you can save money. If you plan intelligently, you can redesign a room for almost nothing.