If you've recently become interested in the topic of home design, you're probably familiar with the terms interior design and architecture. But when it comes to interior design vs. architecture, what are the key differences?
The most important distinction between interior design vs. architecture is that the former is about decorating and using a space. On the other hand, architecture is about structural aspects like the building, materials, and so on.
In this article, we'll cover the key differences between architecture and interior design so you can decide where your interest lies.

If you're looking to start a project, we recommend Canva as a great option to plan your interior design ideas. It comes with thousands of templates to get ideas from, including a mood board collage template.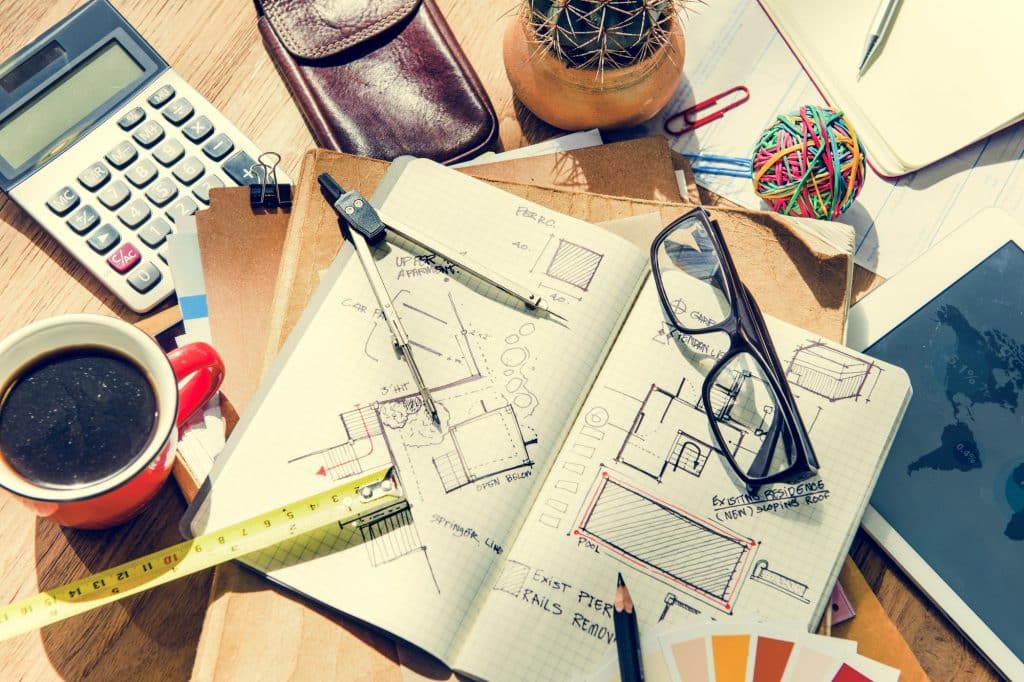 Are Architecture and Interior Design the Same?
While architecture and interior design both deal with buildings and space, they're not the same thing. Importantly, one focuses on a building and its structure while the other focuses on design, functionality, and need.
Architecture involves the following:
Deciding on materials to use when building or expanding a space.
Ensuring any building work conforms to local regulations and building codes.
Planning a building, including technical drawings, measurements, form and direction.
An interior designer, on the other hand, focuses on:
Deciding how best to use a space to fulfill the needs of people.
Choosing colors for a decorating project.
Utilizing texture and function (among others) when choosing furniture to put in the space.
As the name implies, an interior designer will design the interior of a space, whereas an architect works on the building itself.
Both are professionals and both require training in their respective fields. Similarly, both are creative in their own right, although architecture is arguably more technical than interior design.
That's not to say interior design isn't technical, because it definitely can be, but architecture is an entirely technical job.
Is there an Overlap of Interior Design vs. Architecture?
The definitions above might sound like interior design and architecture are completely separate jobs, but this isn't the case.
In fact, some companies run what's known as an integrated practice, in which they have both architects and interior designers so they're better suited to offer a full-service package to clients.
The major areas where architecture and interior design overlap are:
Interior material selection (e.g. tiles and wood)
Paint selection
Interior details (e.g. coving, doorframes – functional elements)
Floor plans
An architect would then also focus on exterior details, such as materials and waterproofing, along with aspects such as energy ratings. An interior designer would move on to choose furniture, soft goods, window coverings, and so on.
Can you be Both an Architect and Interior Designer?
It's possible to be both an architect and interior designer, but this isn't very common. As mentioned above, integrated practices provide both services but they still hire separate professionals.
You'd find it's more common for architects to offer interior design services than the other way around. This is because architecture is a more strictly regulated industry and you need various official certifications to practice legally.
So, an interior designer can't legally be an architect unless they're trained and certified. This is why you're more likely to find an architect offering interior design because they'll already be legally trained as the former.
If you're considering architecture vs. interior design as a profession, the answer would entirely depend on what sort of educational career you have in mind. It's not strictly necessary for an interior designer to attend college or university but it is for an architect.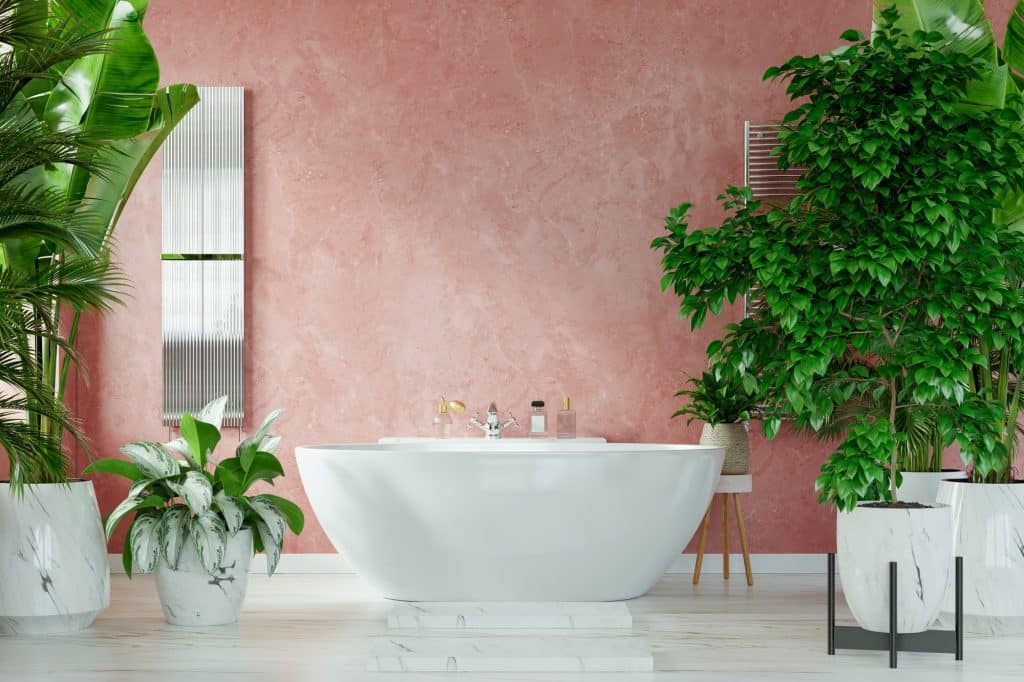 Examples of Interior Design vs. Architecture
Although the difference between architecture and interior design should be fairly clear by now, here are some examples of projects around the home and which profession is most suited to tackle them.
Kitchen or Bathroom Upgrade
If you're planning to modify your kitchen or bathroom, you'll often need more technical designs than for, say, a bedroom or living room. Changing a kitchen can involve structural changes if you're planning a big project.
At the very least, a kitchen or bathroom project would be suitable for an interior designer. If you're planning a larger renovation, an interior architectural designer would be more suitable.
House Renovation
Renovating a whole house is a big project. If the plan involves gutting the current building and possibly changing the layout, you'll definitely need an architect. They'll be able to advise where you can move walls and modify the space. You might also need a structural engineer for this project.
Depending on how far the project goes, you might want an interior designer too. For example, if it's going as far as decoration and furnishing, their skills will be invaluable. Even if you plan to decorate yourself, an interior designer can provide advice on how best to use the space.
Knocking Through
Knocking through is a great way to create an open plan space. This might sound perfectly suited to an architect, but a structural engineer would probably be more useful for the physical wall removal process.
Once you've dealt with that, an interior designer would be the best choice. They could help you decide on the most suitable furniture and layout to make the most of your new space.
Loft Conversion
If you want to convert a loft, an architect is necessary. They would need to ensure the conversion is in line with local building regulations and that the space is correctly insulated. An architect would also help you to plan things like skylights.
A loft conversion often ends up as a bedroom, so an interior designer likely won't be necessary for a loft conversion. After all, a bedroom can only exist in so many ways and you can probably figure it out yourself.
Conclusion
As you can see, there are many similarities in architecture vs. interior design. But at the same time, they're clearly different roles. Deciding which you need for your project is usually based on whether there are any structural changes to the space.
If you're unsure which you need, don't be afraid to contact an interior designer or architect to check with them whether the project falls within their scope.