Giant, arm-knitted blankets are a favorite cold-weather project. They're warm, plush and comfortably heavy.
With cooler weather just around the corner, now is a great time to start shopping for your autumn and winter projects—especially with some of the recent shipping delays, which only become more prominent closer to the holidays!
So what's the best yarn for arm knitting?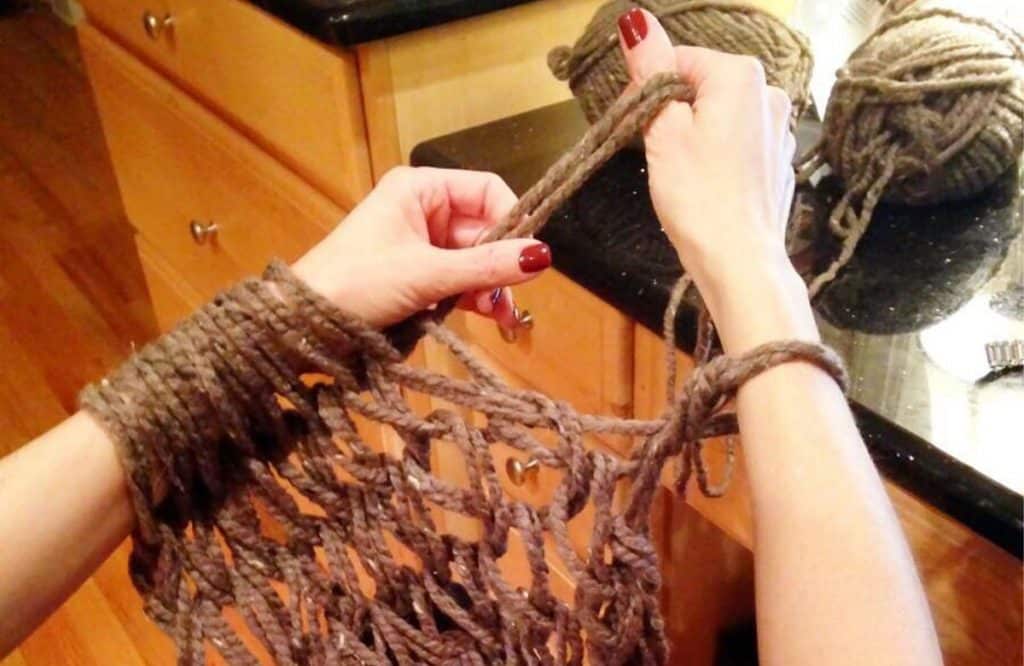 What Is Arm Knitting?
If you're new to the world of knitting, you may not have heard of arm knitting. It's a little more obscure compared to other similar crafts.
But it's exactly what it sounds like—knitting with your arms! No needles, no other tools or supplies (unless you're doing more complex patterns), just your arms.
As such, you need a pretty bulky yarn to be able to create a tight knit if you're not using needles. Luckily, there's a decent selection of yarns perfect for arm knitting. With this hobby starting to gain popularity again, more of the major yarn companies are stocking products tailored to larger knitting projects.
Arm Knitting Yarn: Material and General Information
We'll get into specific brands below, but here's some more information on what kind of yarns to look for if you want to do your own research:
The best yarn for arm knitting is a "jumbo" yarn, not to be confused with bulky or super bulky yarns.
Bulky yarns can work for arm knitting projects but don't typically have the desired effect—they often result in loose designs that are prone to catching.
Likewise, non-acrylics often have problems with fraying and catching on lots of things. So if you do wind up going with something that's 100% wool, you just have to be a little more careful about dragging it around the house!
Our favorite blends for arm knitting are usually soft acrylics, or a wool/acrylic blend. Cotton/acrylic blends do nicely as well, but usually aren't quite as soft as wool blends.
Bernat Mega Bulky Yarn
This isn't quite "jumbo" but you can still do some unique arm knitting projects with it, particularly scarves. This is definitely the smallest yarn you can comfortably use for arm knitting. (And you won't get the big, chunky blankets typically associated with arm-knitted blankets.)
However, if you like the sort of "net" look in your projects, particularly with scarves and bags, this soft, acrylic yarn is perfect.
Red Heart Grande Yarn
Slightly thicker, but comparable to the Bernat Mega Bulky yarn. This wool/acrylic blend is a bit softer than the Bernat one as well.
I was a little iffy about this one at first due to the fact that it was a little stiff, until I threw it in the wash.
(Cold, gentle wash, dry on low—you don't want to mess it up!)
After a wash, it's very soft and comfortable.
Red Heart Irresistible Yarn
My personal favorite Red Heart yarn for arm knitting projects—Irresistible. This one is bulkier than the Grande yarn and a little stiffer.
But after a bit of working with it, usually by the time you've finished your project and worn it 2-3 times, it naturally softens up with wear.
Again, with this one, it's not great for arm knitting blankets, but makes wonderful scarves and cowls.
Premiere Yarns Couture Jazz
Now, we get into giant, fluffy blanket territory.
Premiere's Couture Jazz is light and airy, so if you want a soft, thick blanket without the weight, this yarn is perfect for your projects.
I wasn't thrilled with my first purchase. It seems the Amazon seller had some problems early on with shipping out individual units instead of the advertised 3-pack. But they were quick to correct the issue and this yarn is well worth the wait!
I included both listings I ordered from—the pink one came on time, and the mist was quick to be replaced once I told them they only sent me one.
The best thing about yarns like this:
Whether you're doing hand knitting projects or knitting up a cowl with needles, projects are fast.
You can comfortably knit up a big blanket in about 45 minutes (maybe a little over an hour if you're doing a giant one).
Cowls take about half an hour, maybe a little less. Of course, it depends on the complexity of your pattern, but if you're doing a simple knit, it's quick!
Chunky Chenille Yarn
Last, but certainly not least—chunky chenille yarn.
This one's a polyester yarn that doesn't pose the same problems you get with other wools and yarns that haven't been brushed or wrapped. No shedding, making it great for lots of different projects.
I love this one for blankets, scarves, pillowcases, couch covers and lots of other projects. You won't be disappointed with how wonderfully soft this one is.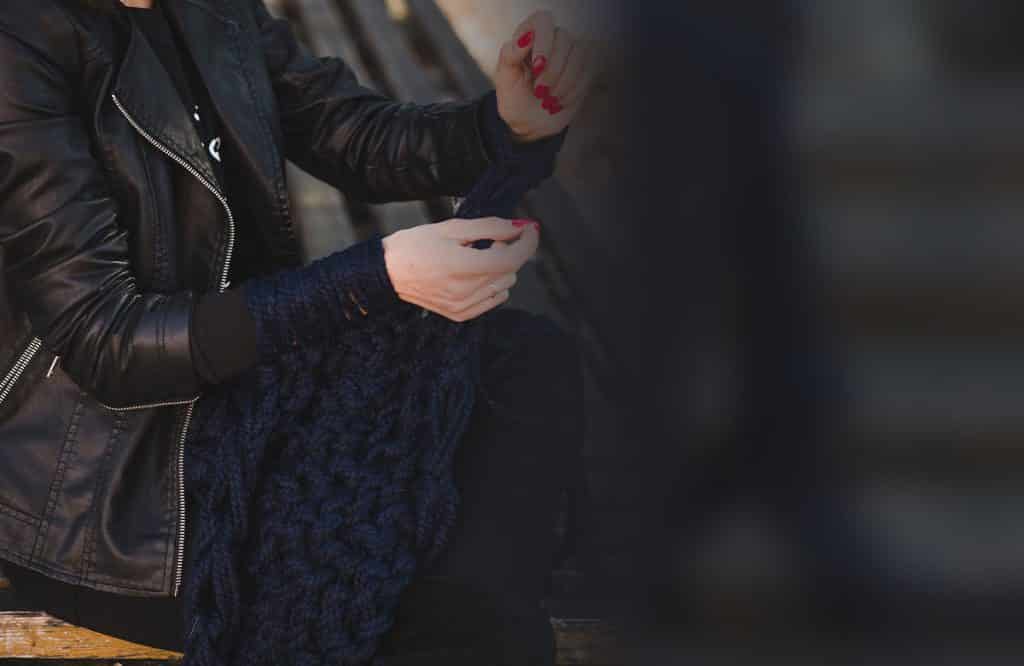 Other Buying Tips
If you go shopping on your own (especially through third-party sellers you're not familiar with), be wary.
If you're looking for a specific brand, like Red Heart, Sugar Bush, and others, it's typically best to get it from Amazon Prime—this way you have something to fall back on.
While support can help you in the event that things with the seller don't work out in your favor, Prime purchases are handled much more quickly—usually resulting in a near-immediate refund or a new shipment. (If you're in a hurry, they'll often send a new shipment even before you return the item to them.)
Be especially careful when dealing with items with no reviews. Yarn sellers are particularly bad when it comes to product knowledge. They'll create listings for keywords and will typically tell you to reach out to an often unknown manufacturer.
If you go to other third-party sites, I recommend starting with someone like Yarnspirations. I have had great buying experiences and the one time I was missing an item from an order, they had it shipped out in no time. (And in all the times I've ordered from them, I've never had another incorrect order.)
Lastly, watch out for yarns that claim to be wool, but look too smooth. Especially if you're searching for things for arm knitting, I've seen a lot of listings that are just acrylic-stuffed t-shirt material. (Or acrylic wrapped with an outer layer of wool.)
When in doubt, read the reviews, ask other buyers questions, and get in touch with the seller!
Know a friend who would love to get into knitting with you? Check out our guide on knitting supplies for beginners and help them get started!