Your website is the digital storefront that allows customers to learn about your products or services 24/7/365. A website also lets you connect with potential customers and clients from around the globe. And with over 5 billion active internet users worldwide, there's a veritable gold mine of potential customers for you to tap into!
If you're not convinced yet, consider this: businesses with a website earn 2X as much money as businesses without one. But how can you get these awesome numbers? Building a website and choosing from the best WordPress themes for blogs can seem like a daunting task, but it doesn't have to be! With WordPress, anyone can create a beautiful, professional website without needing to learn coding or hire a web developer. In fact, WordPress powers 39.5% of all sites on the internet. If you want the best advice on WordPress blog themes and plugins, read on while we dig deeper and see how it works.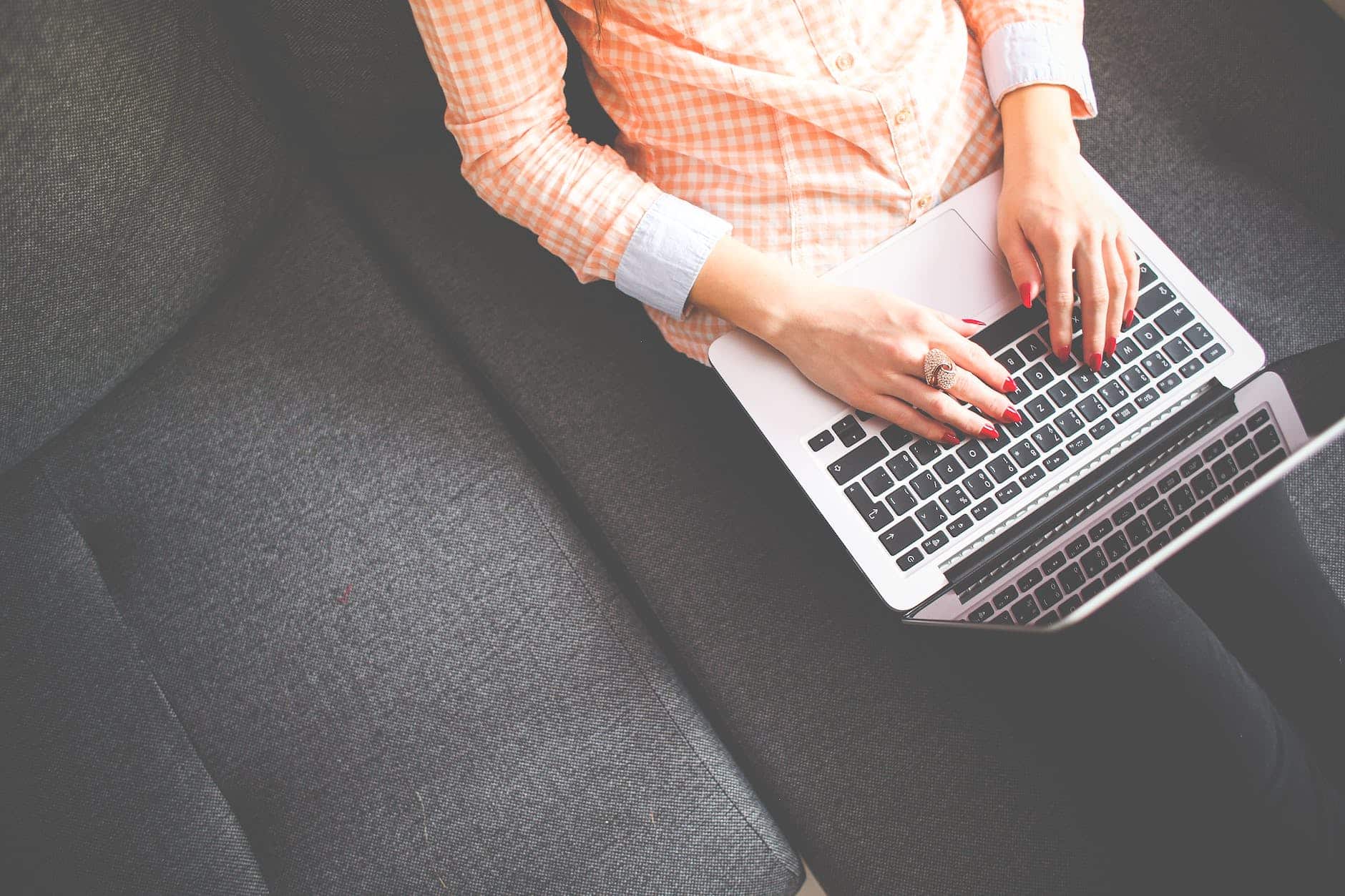 Essential Things to Build a WordPress Site
Before you start building your WordPress website, here's what you'll need:
A domain name is the online address people will use to access your site (e.g., www.fiverr.com). You can buy a unique domain name from a registrar like Namecheap, Bluehost, or GoDaddy.
A web hosting account is where the CMS will store your website's files (think of it as the digital space for your site). We recommend using SiteGround, WP Engine, or Flywheel.
A theme. Best WordPress themes for blogs are straightforward, highly agile, and customizable. When you pick from the best WordPress blog themes, you will determine the design and layout of the website. You can find free and best WordPress themes for blogs in the WP Theme Directory or purchase premium themes from marketplaces like ThemeForest.
How to Build Your WordPress Website
After completing the prerequisites of a WordPress website, follow these simple steps to get started:
Log in to your hosting account and install WordPress.
Choose a theme for your site.
Customize your site's settings, colors, and content.
Install plugins to increase your site's functionality (e.g., contact forms, eCommerce).
Publish your content and go live!
Of course, many more things go into building a site; these steps are enough to get your foot in the door. Once your WordPress site is live, and you understand its basic features, scaling and updating it doesn't remain so tough. These steps can help you create a professionally designed website and get it running in no time. Best of all, you can do it all yourself without needing to hire a web developer or learn how to code. However, if you want an efficient WordPress site that suits your business objectives, taking help from WP experts is the best thing to do.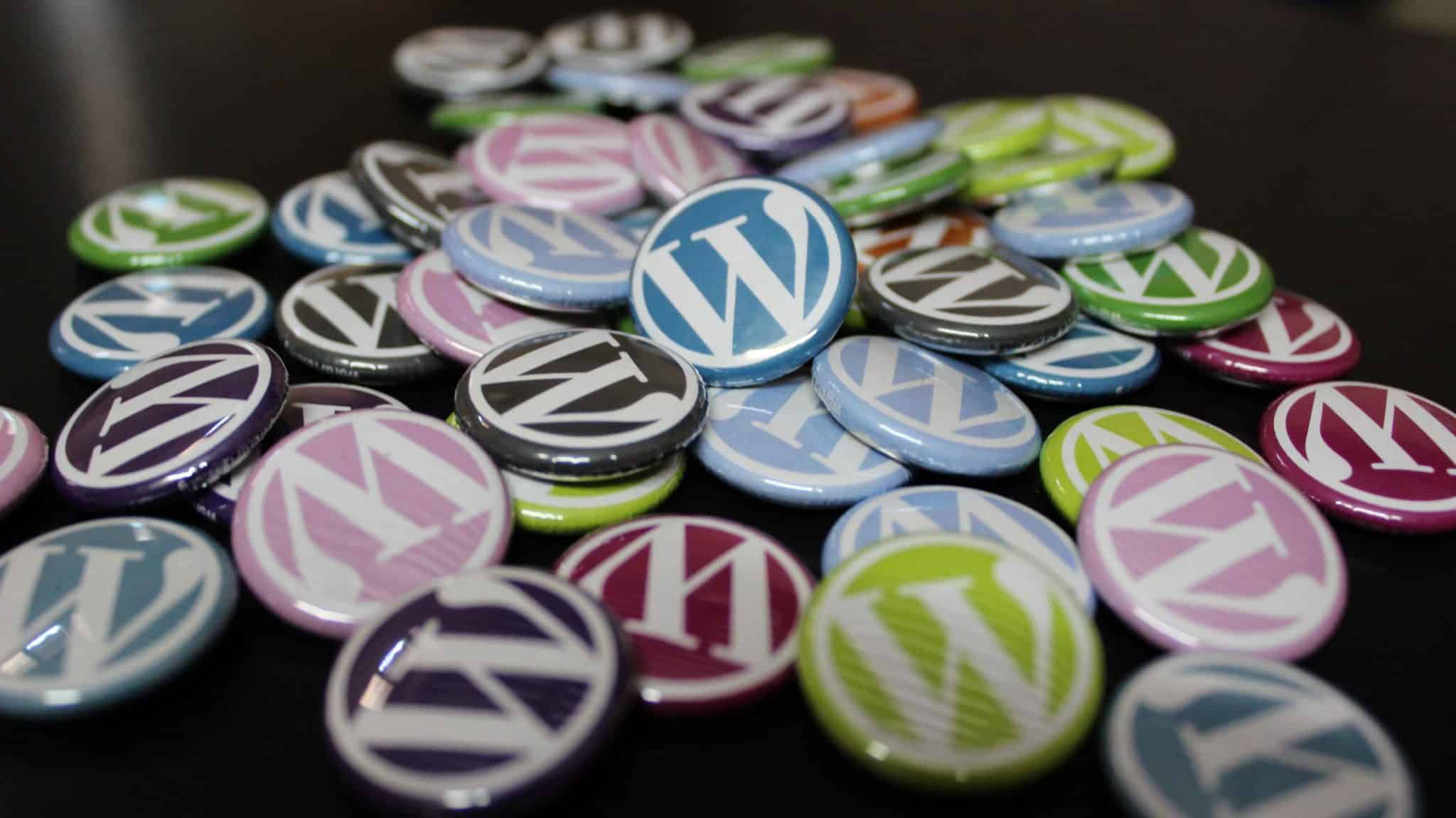 What Are The Best WordPress Themes For Blogs?
WordPress content management system (CMS) helps you easily create and manage your website or blog. And it's no wonder – WordPress is an extremely user-friendly platform with a ton of features and customization options.
One of the smartest things about WordPress is the vast selection of customizable WordPress themes (pre-designed templates) available for you. The best WordPress themes for blogs make your website user-friendly, attractive, and optimized. If you're unsure which of the best WordPress themes for blogs will suit your site, here are our favorite ones to help you:
Jevelin
Jevelin is a multipurpose WordPress theme you can use for nearly any type of website, including a blog. It comes with a clean layout design that you can easily customize to match your branding. Jevelin includes tons of powerful features, like a drag-and-drop page builder tool, 40+ custom shortcodes, sliders, and more.
Hestia
Hestia is surely one of the best WordPress themes for blogs because it's well-suited for personal blogs and corporate websites. Plus, Hestia includes useful features like parallax background images, various header layout options, and WooCommerce integration for eCommerce websites.
Divi
Divi is an incredibly popular multipurpose WordPress theme with a drag-and-drop page builder tool that lets you easily customize your website without having to touch a single line of code. What's more, this one of the best WordPress themes for blogs includes dozens of pre-made layouts that you can use for your design.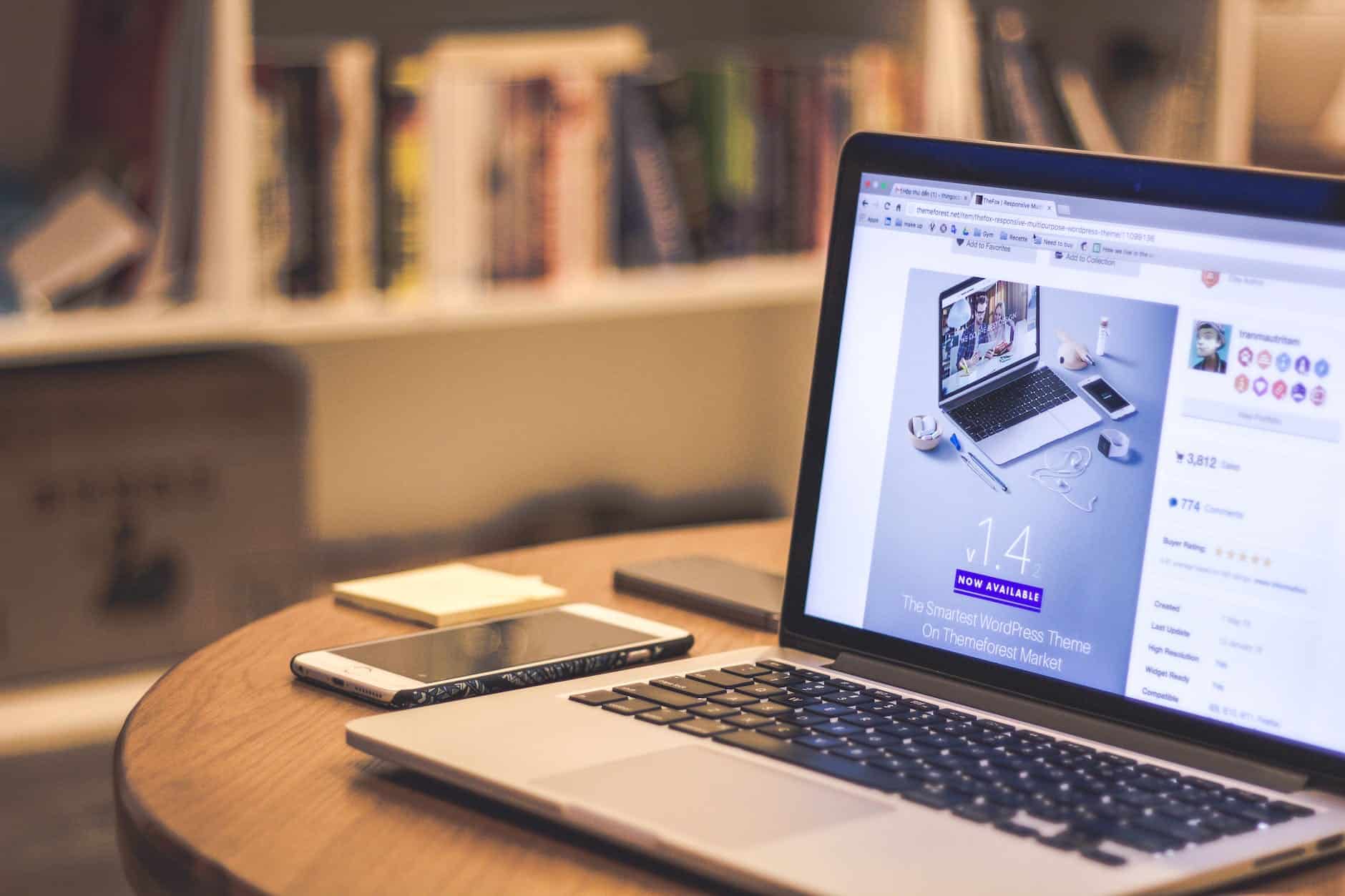 Astra
Astra is also one of the best WordPress themes for blogs, with dozens of pre-made starter sites that make it easy to create a professional-looking website in minutes – no coding required! Additionally, Astra has some unique features, like inline text editing and the ability to override global colors on individual pages or posts.
Solutions
Solutions is ideal for technology businesses or bloggers who write about technology topics such as computers, software, or SaaS products. The theme has features like inline text editing, the ability to override global colors on individual pages or posts, social media integration, membership plugin enablement, and more.
Minimalist
Want a simple yet one of the best WordPress themes for blogs to make your site the best? The Minimalist theme has got you covered. This attractive theme comes with a clean & modern design, social media integration, custom colors & backgrounds, translation ready, support for Google Analytics & much more.
Foodie
Starting a food blog? Check out this one of the best WordPress themes for blogs designed specifically for food bloggers. It comes with beautiful recipe cards, social media integration, email capture forms & more.
Regardless of the type of blog you want to create – you can choose from endless best WordPress themes for blogs that align with your brand voice and target audience.
Crucial Aspects of a Scalable WordPress Site
As your business grows, your website's traffic also follows along. A scalable WordPress site can handle this increased traffic without any issue, while a non-scalable site will crash and burn. If you want to ensure that your WordPress site can handle growth, make sure it is scalable. But what exactly does that mean? Here are three crucial aspects of a scalable WordPress site.
Caching
Caching is a process of temporarily storing data to reduce loading times. When a user visits a website, the web server has to fetch all the required files and put them together to generate the final page that the user will see. This process takes time, especially if the website is complex. Caching helps by storing some of the data so that it doesn't have to be fetched each time a user visits the site.
You can use multiple types of caching on a WordPress site. For example, browser caching stores data locally on the user's computer so that subsequent page loads are faster. Server-side caching generates static HTML files from dynamic pages, so the server doesn't have to process each request individually.
CDN
A content delivery network (CDN) is a distributed server system that delivers content based on the user's geographic location. CDNs store cached copies of static content in multiple locations around the world. When a user visits a website, they are routed to the nearest server, which delivers the cached content quickly and efficiently. This is especially helpful for users far from the main server, as it can reduce loading times significantly.
Database Optimization
Your WordPress database stores all your website's data, including posts, pages, comments, and settings. Your database grows with your site, and if it isn't optimized properly, it can slow down your site due to increased load times. Database optimization involves cleaning up stale data, archiving old data, and reducing table sizes. Doing this can improve your database's performance and keep your WordPress site running smoothly even as traffic increases.
Rounding Up
So, there you have it: all vital steps to get started building a site and finding the best WordPress themes for blogs. Now all that's left is for you to start creating your masterpiece. WordPress is user-friendly and easy to learn, so don't be afraid to experiment. And before you know it, you'll have a beautiful and functional website. Once you've got the hang of things, who knows what amazing things you'll be able to create? The sky's the limit.
Want to know how to run your site on social media? Check out the best social media management automation tools out there!