Did you know you can use essential oils for candle making?
Commercial, store-bought candles are generally made with synthetic wicks and harmful paraffin wax. This is why black soot pours almost endlessly into the air.
But you can avoid the toxic chemicals that come with store-bought or pre-made candles. All you need to do is learn how to make candles with essential oils. These natural ingredients can help you get double or even triple the therapeutic benefits of scented candles.
In this article, learn what the best essential oils for candle making are, how to find quality essential oils, and how to create your own blend.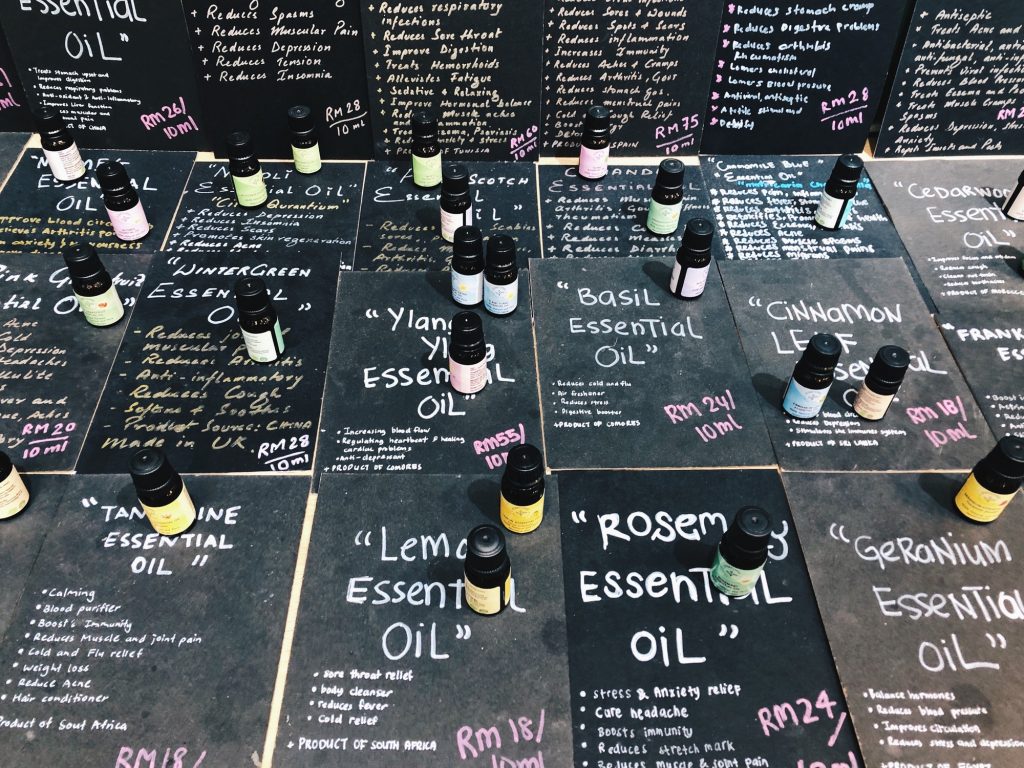 What are Essential Oils?
Essential oils are highly concentrated liquid extracts of a wide variety of beneficial plants. They usually have a much stronger smell or aroma than the plants they originate from.
And practitioners use them in alternative and natural health practices such as naturopathy and aromatherapy.
Many plants naturally contain some beneficial compounds, though there is often not enough evidence to suggest their use as a cure or treatment for ailments.
Manufacturers extract essential oils in different ways, including:
Cold pressing: This is a process that involves the mechanical squeezing or pressing of plant matter. This is done in order to cause the plant matter to release essential oils or juices.
Water or steam distillation: This process involves passing hot steam or water through the plants. This action extracts essential compounds from the plant matter.
After extracting the active or essential compounds from plant matter, some manufacturers add carrier oils. This is to get even more products from the same amount of essential juices.
These are not 100 percent pure essential oil, but a diluted mixture that's generally safe to use straight out of the bottle. (While these are great for use on your skin, you can't really use these for candle making!)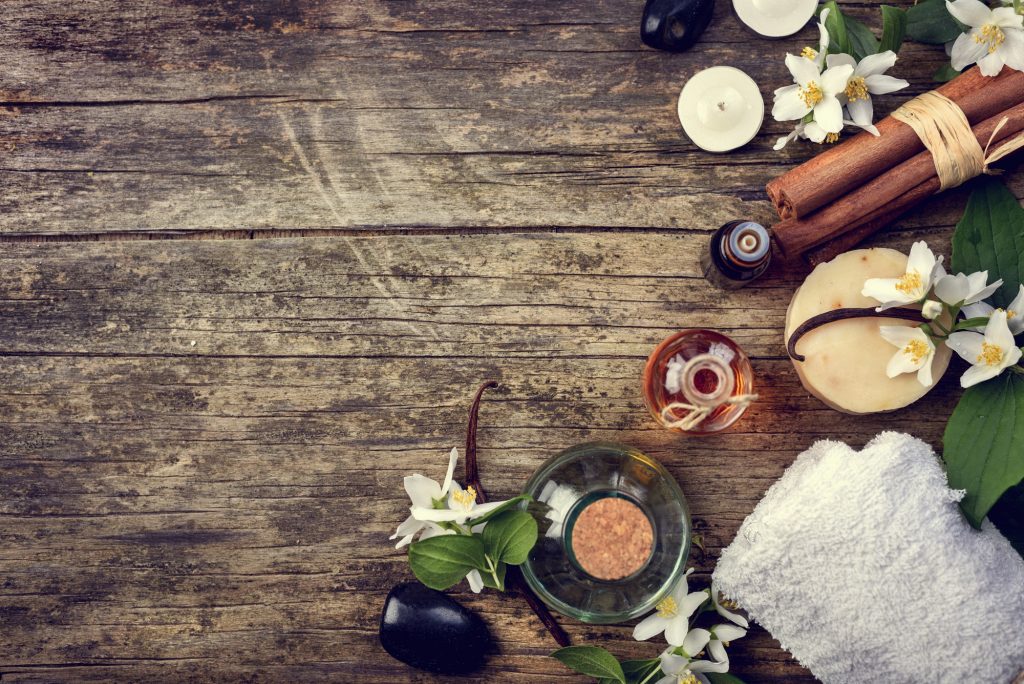 What's the Difference Between Essential Oils and Fragrance Oils
As mentioned earlier, essential oils are basically highly concentrated oils distilled or extracted from plants. They smell great and even contain essential chemical compounds of the particular plants they are extracted from.
Fragrance oils, on the other hand, are synthetic, i.e., artificial. They also smell very good, almost as good as essential oils. However, they don't have beneficial natural compounds. They are also far less expensive to produce since they are usually diluted with other artificial substances.
How to Find Quality Essential Oils
The global market for essential oil is estimated to reach up to 11.7 billion by 2022. This has resulted in an increase of the danger in the mass popularity of essential oils in the way they are produced, used, or over-used.
Essential oils were once only available via trained medical personnel and aromatherapists. But the massive production seen these days practically endanger plant species, which also leads to a hike in their prices.
This is why you must purchase only high-quality essential oils for candle making. You also need to be sure that you are purchasing a pure essential oil and not a fragrance oil.
Here's how to determine the quality of the essential oils for candle making:
Nearly all high-quality essential oils come with the Latin names of the plant species they were extracted from. For instance, a bottle of lavender essential oil could be distilled from English Lavender or Lavandula Angustifolia.
If a so-called essential oil has no Latin name and the distributor can't give you information on a source, you may be getting snake oil.
Essential oils are highly concentrated such that they small rather potent right out of the bottle. Some are naturally subtler – like chamomile or rose – but are still somewhat unmistakable.
So, when buying essential oils, trust your nose. The oils must smell natural and pleasant. If you detect even a twinge of alcohol or smells more like kitchen cleaner, do not buy.
If you are purchasing the product online, go through the reviews of past buyers in order to see if anyone has shared any experience or reactions.
The cost of essential oils
Essential oils are pricey per ounce, and that is primarily because it takes a substantial amount of plant matter to produce a small bottle.
The rarity of the plant, as well as the labor that goes into producing it, must make sense when it comes to the cost. If the price tag of the oil you want to buy is somewhat too good to be true, it probably is.
Never let the grade fool you
Many oils come with what is known as 'Therapeutic Grade.' But this term is not regulated by the FDA or any other evaluating organization. Many reputable organizations label their essential oils as 'therapeutic grade' in order to denote purity.
However, any company can paste that on their bottles of oil. It does not imply that they met any specific standard of quality.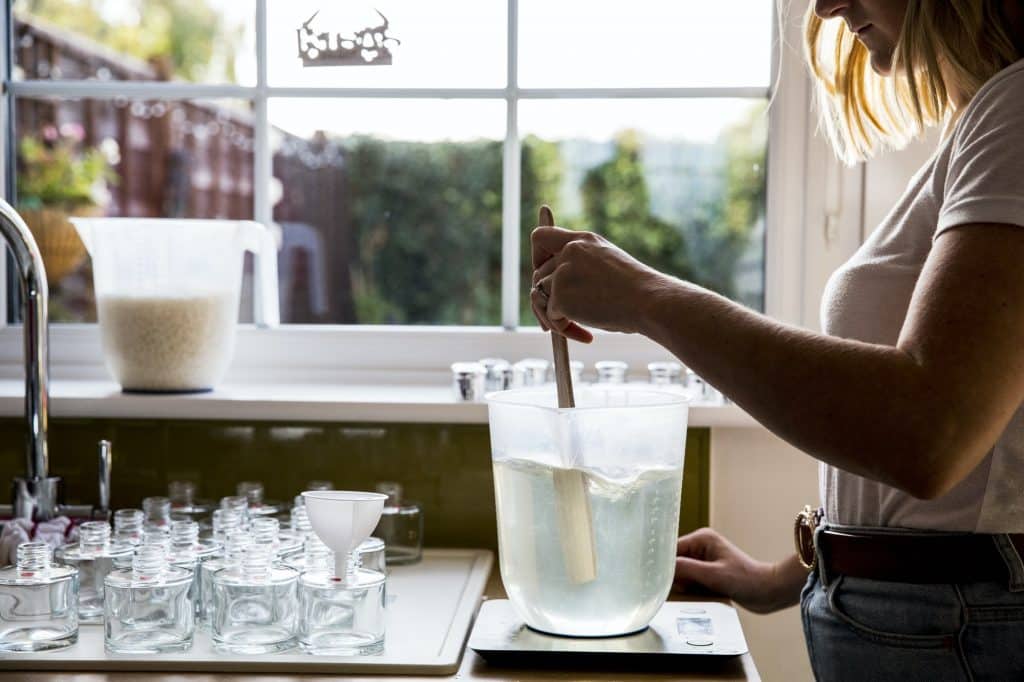 5 Best Essential Oils for Candle Making
Here are the best essential oils for candle making:
Lavender
Juniper berry
Frankincense
Patchouli Oil
YlangYlang
Let's take a look at them in detail:
Lavender
Lavender has an incredibly calming and relaxing effect. It works by stimulating what is known as the 'parasympathetic' nervous system. This system acts in 2 major modes: rest and digest state.
You act under the sympathetic nervous system's influence when you are extremely busy at work or in the flight and fight combat mode.
It is somewhat rare for most people to operate in the parasympathetic mode. But if it happens frequently, it can have a significant impact on your health. Diffused lavender oil is the best option for diffusing this effect.
Lavender fragrance is ideal to inhale after a hectic day at work. It helps to induce sleep and has other beneficial characteristics, such as:
Healing of wounds
Sedative effect
Anti-depressive effect
Antioxidant
Antimicrobial effect
Using lavender oil in your candle can induce proper sleep. It enhances brain function, relieves pain, and relieves headaches.
Lavender has a flashpoint of 165 degrees Fahrenheit. It can be combined with patchouli to give off the smell of meadow after a spring rain. Allow the wax to cool to the flashpoint of lavender before adding lavender oil.
Juniper Berry
Juniper berry – i.e., Juniperus communis – essential oil smells like fresh evergreen boughs. Making candles with Juniper berry makes it an ideal holiday candle anytime you want to add a positive or pleasant vibe to your surroundings.
Juniper Berry has a flashpoint of 105 degrees Fahrenheit, making it difficult to add to hot wax. You need to increase its flashpoint by adding oil with a base to stabilize the wax's fragrance. 
Juniper berry also works remarkably well with cedarwood EO and patchouli oil. The fragrance is very similar to pine forest aroma.
Frankincense
Frankincense is considered one of the best essential oils for candle making. It helps to boost cellular function and has been used for several centuries for its medicinal properties.
Frankincense is obtained from the Boswellia tree's resin – via steam distillation – and promotes excellent mood support when used for its aroma.
It enhances focus, improves concentration, and minimizes distractions. It also reduces hyperactivity, impatience, irritability, and restlessness.
Frankincense gives off a rich, earthy, and smooth aroma. It has a flashpoint of 200 degrees Fahrenheit. It can be used in a blended form or as a separate entity. It should, however, not be used in excess because it can cause toxic reactions.
Patchouli Oil
Patchouli – i.e., Pogostemon cablin – essential oil gives off an earthy and warm fragrance when you light any candle it is scented with. The oil works in blended form and also as a separate entity. It gives off the best aroma when mixed with Salvia Sclarea (Clary sage). The perfect combination emits an earthy, floral, and herbaceous aroma.
Patchouli oil has a flashpoint of 200 degrees Fahrenheit but should only be added to melted wax at a temperature of 185 degrees Fahrenheit.
Ylang Ylang
Ylang ylang, i.e., Canangaoderata var. genuine – is an essential oil obtained from flowers with a unique shape that looks like a star. It supports healthy skin and hair and also gives a calming effect and a positive outlook.
The floral fragrance of ylang ylang is highly intense, though its note ranges from middle note to base. Just 8-10 drop is required when adding it to candle wax. It has a flashpoint of 200 degrees Fahrenheit.
You need to consider several factors like fragrance type, size of the container, wax coloring, type, etc., before choosing the wick's size.
Ylang ylang can be blended with bergamot, geranium, grapefruit, and vetiver. It gives off a rich, spicy, and sweet aroma. The oil is usually extracted through steam distillation. Benefits include support for healthy skin, de-stressor, antioxidant support, and supports healthy skin.
How to Create Your Own Essential Oil Blends
Do you know you can create your own essential oil blends?
It's an excellent way to personalize your candle-making experience. But before you do this, you need to understand the difference between top notes, middle notes, and base notes. You need to balance the 3 notes, even though they are not equal in proportion.
You also need to know the different scents and how they are categorized. Fragrances are classified as follows:
Earthy
Citrus
Spicy
Minty
Herbaceous
Floral
Camphorous
Oriental
Woodsy
Not all of these categories mix favorably. For instance, mixing minty with oriental and spicy in one blend isn't typical.
Common blends that work together include:
Floral and woodsy scents.
Oriental and spicy oils
Minty oils (which must be used lightly in order not to overpower the senses)
When creating blends, you should work with small amounts of oil at a time. Mix a larger batch when you have found a proportion you like. And once again, seek a perfect balance when mixing these essential oils for candle making.
Conclusion
When choosing the best essential oils for candle making, bear in mind that some essential oils may not be safe for everyone, especially in your office or home. Some people – such as pregnant women, people with allergies, children, senior citizens, etc. – may be prone to the side effects of using scented or aromatic candles.
Therefore, choose an effective but safe and economical essential oil for your candles. This ensures that you obtain the full benefits of any essential oil you use for making your candles.
Looking for more ways to work with essential oils? Check out our guide on how to make your own roll-on perfume!