It doesn't really matter whether you are a complete novice or have been pouring candles for a while. What matters is that if you have the best soy candle making kit, you will have everything you need to start as an artisan candle maker.
The best soy candle making kit includes more than enough soy wax flakes as well as a highly durable container for both heating and pouring. It also comes with excellent centering tools to enable you to set each wick. And some come with colors, essential oils, and scents for customization without purchasing them separately.
If you are a novice interested in making and selling your own candles, this guide will show you how to choose the best soy candle making kit on the market as soon as today.
Let's get started!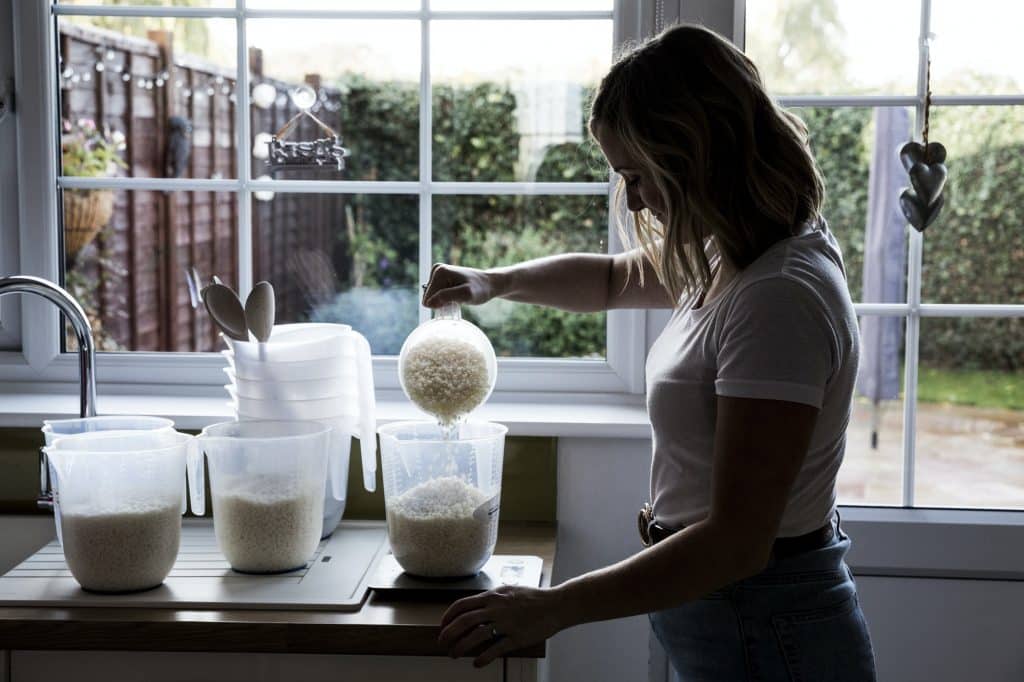 What is Soy Wax?
Soy wax is a vegetable wax that is derived from soybean oil. It is the primary ingredient used in making soy wax-based candles.
This is how soy wax is derived: after you harvest soybeans, they are cleaned, de-hulled, and cracked. Then, the soybeans are rolled into flecks. Next, oil is extracted from the soybean flecks and hydrogenated.
And in the process, unsaturated fatty acids present in the extracted oil become saturated. This dramatic transition alters the oil's melting point, thereby making it solidify at room temperature. And that is how soy wax is made.
The Benefits of Soy Wax for Making Candles
Once upon a time, most candles were usually made with petroleum-based paraffin wax. However, soy wax is becoming increasingly popular and is seen by many candle-making enthusiasts as the perfect alternative to paraffin wax.
Using soy wax to make candles come with many benefits:
Soy wax is a renewable and natural resource.
Soy wax is derived from soybeans, the most highly proteinaceous vegetable on the planet. However, its counterpart, paraffin wax, is generally derived from a refined gasoline product, i.e. petroleum.
Soy wax is highly biodegradable.
It cleans up quickly and easily with soap and water.
Soy wax, when used in making candles, burns with zero petro soot. This means the candles are soot-free, unlike paraffin candles
The melting point of soy wax is far lower than that of paraffin wax. And as a result, soy wax candles burn longer or slower than paraffin-based candles.
As you can see, candles made with soy wax hold all the aces compared with its paraffin counterpart.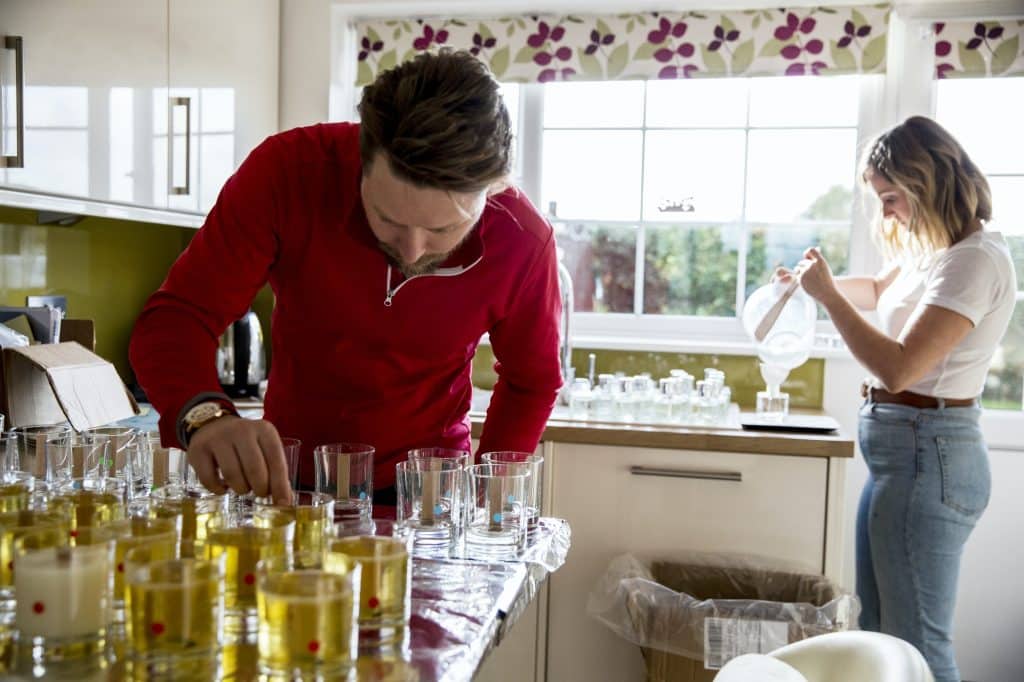 Soy Wax Candle Making Tips
Making candles is easy, but making great candles requires a little more finesse.
This is because every element of candle-making must involve considering the type of wax and the kind of candle you'll be making, as well as attention to the finer details like the flashpoint of fragrance or essential oils.
Here are some tips to keep in mind when making your soy wax candles:
Melt soy wax by using the double boiler method. You can also do the same in your microwave using short, heating increments of about 5 minutes. This is to prevent the soy wax from getting burnt. So, ensure it doesn't exceed 200 degrees Fahrenheit.
When the melted soy wax reaches up to 180 degrees Fahrenheit, mix in the fragrance for about 2 minutes.
Always pour melted soy wax directly into the mason jar – or candle wax pouring pitcher – for thorough mixing. You can also use any other glass jar at hand.
Pour fragrance oil into a small, glass measuring cup. Make sure it is not more than 0.5 ounce for 8 ounces melted soy wax; 1 ounce per 16 ounces of melted wax.
Always use glass containers that are thermal shock resistant. Avoid plastic containers, most of which can melt or leech unwanted chemicals into your materials.
As the melted soy wax cools, get the candle jars ready. Use a wick sticker to stick the wick into the center of the jar.
Accurately center the wick using a stirrer or wick holder.
As soon as the soy wax candle sets completely, make sure you cut the wick to ¼ inches.
Close the candle jar and allow the candle to sit for about 2 weeks before you burn it. This gives the soy wax candle enough curing time.
Follow these tips, and your candles will always come out nice, clean, and lovely!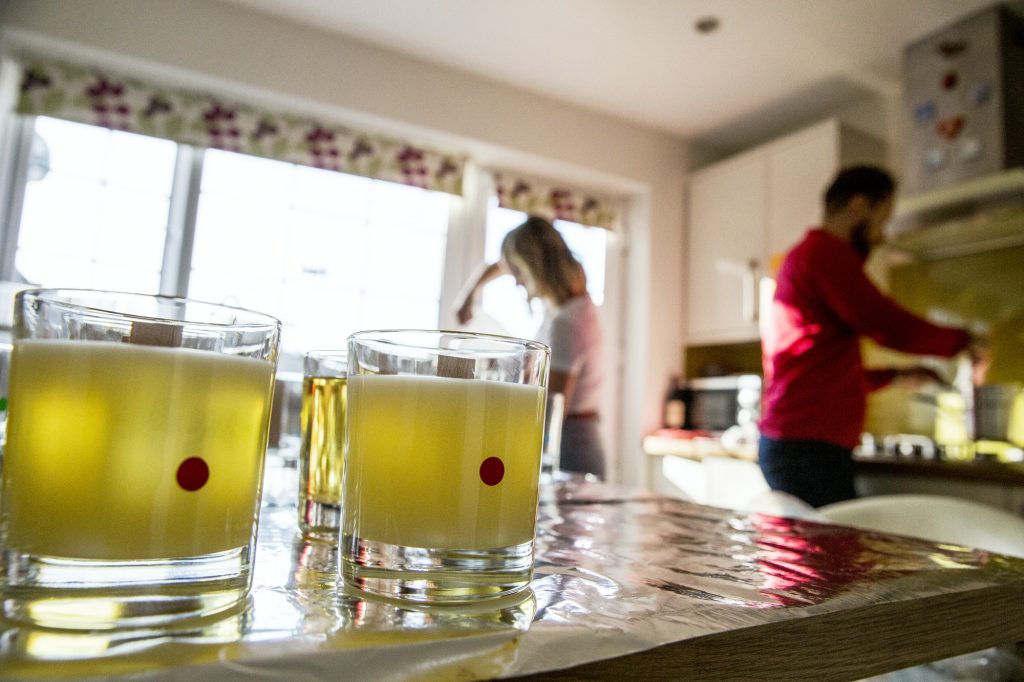 The Best Soy Wax Candle Making Kit
Finding the best soy candle making kit can be a little tricky.
Next, we'll talk about the top 3 best soy candle making kits, which can be conveniently ordered on Amazon. You can start making your own soy wax candles in short order and within the comfort of your home.
Top 3 Soy Wax/Essential Oils for Making Soy Wax-based Candles
Soy Wax/Essential Oils
This is a complete DIY soy candle kit. It comes with everything you will need to make soy candles. This includes 100 percent soy wax, a pouring pot, cotton wicks, tins, and color blocks.
This candle-making kit can help you start making premium-looking soy wax candles that you sell or build a business around. It comes with a step-by-step guide and highly detailed instructions on what to do so that you are not left hanging.
The kit also comes with essential oils that tantalize the senses without disrespecting the environment.
And of course, the purchase is entirely risk-free in order to ensure your total happiness.
Pros
Well-packaged.
Easy to use.
Excellent product quality.
Comes with all the utensils and tools to make candle-making fun and exciting.
High-quality essential oils.
Excellent gift choice.
Cons
Some reviews indicated issues with the colorants, but you can easily find better colorants, which we'll cover in future articles.
Note that no animal products were used in this Soy Candle Making Kit.
Soy Wax/Fragrance Oils
This beautifully designed premium soy wax candle-making kit is one of the best on the market today. This kit comes with bigger supplies as well as premium-quality and biodegradable products.
Pros
Easy to make.
Step-by-step guide included.
100 percent soy wax.
A thoughtful gift set for any occasion, i.e. Mother's Day, Father's Day, Anniversaries, Birthdays, etc.
Exquisite packaging.
More than 50 pieces included.
30-day money-back guarantee.
100 percent satisfaction guaranteed.
Cons
The colors come in bars which are considered more helpful than liquid drop colors.
Hearts and Crafts Soy Wax Candle Making Kit
This Soy Wax and DIY Candle Making Kit is the perfect choice for anyone that already has their own equipment.
Many candle-making hobbyists believe that this is one of the best soy candle making kits. This is backed by the simple fact that the soy wax candle-making kit is Amazon's Choice and currently rocks a 4.7-star rating.
This Soy Wax and DIY Candle Making Kit come with pre-waxed wicks and the final candles offer a great scent throw. The centering devices ensure your entire candle-making process remains as seamless as possible.
And the soy wax candles burn clean without diffusing unhealthy chemicals in the air, which is the case with paraffin-based candles.
Pros
Great soy wax.
Soy wax candle burns slowly and evenly, lasting over 12 hours.
Inexpensive and excellent gift choice.
Easy cleanup.
High-quality product.
Makes soy wax candle making a breeze.
Cons
Little information about the product.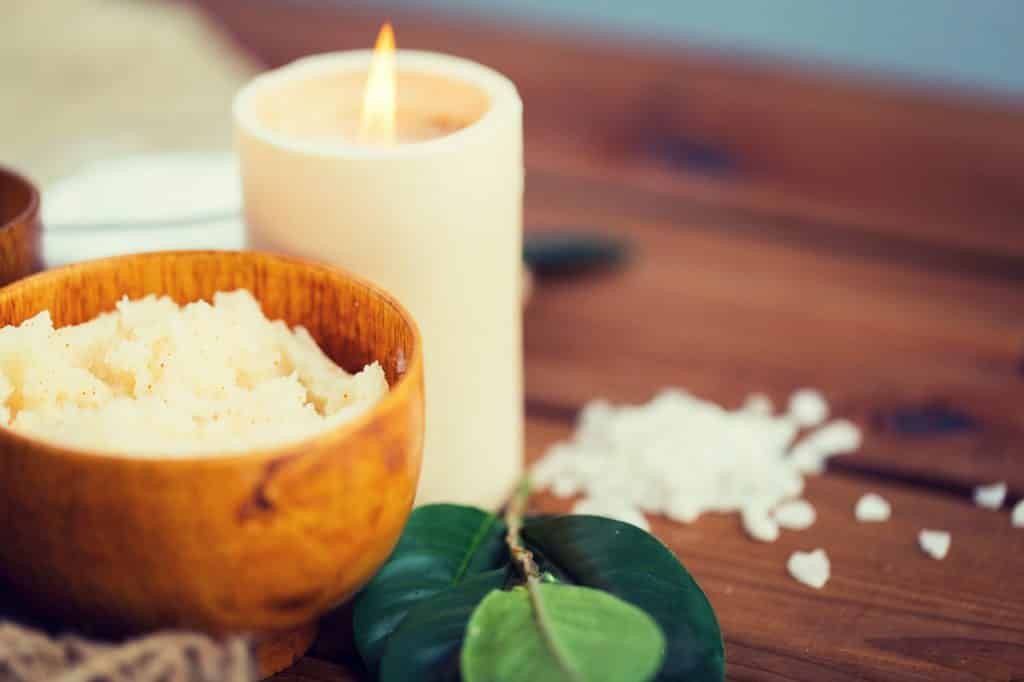 Conclusion
Making petroleum-free candles within the comforts of your home is one of the most convenient and rewarding hobbies you can start today. This is because it involves the use of little equipment and the mess it creates is very little.
But to create these candles impeccably, you need to get your hands on the best soy candle making kit. There may be lots of candle-making kits on the market today.
If the idea of making soy wax candles sounds appealing, then getting the best soy candle making kit that is suitable for your needs should be your top priority.
Make sure you take excellent care of your ingredients and keep your wax away from strong scents if you don't plan on using it all at once. This will ensure you still get great candles even after having the wax for a while!
If you enjoyed this post, be sure to check out some of our other candle making articles: