Whether you want a little more control what's in your soap or just want to find colorants you can use in your soap without having to worry about lots of added chemicals, we've found some of the best natural soap colorants for melt-and-pour soap kits.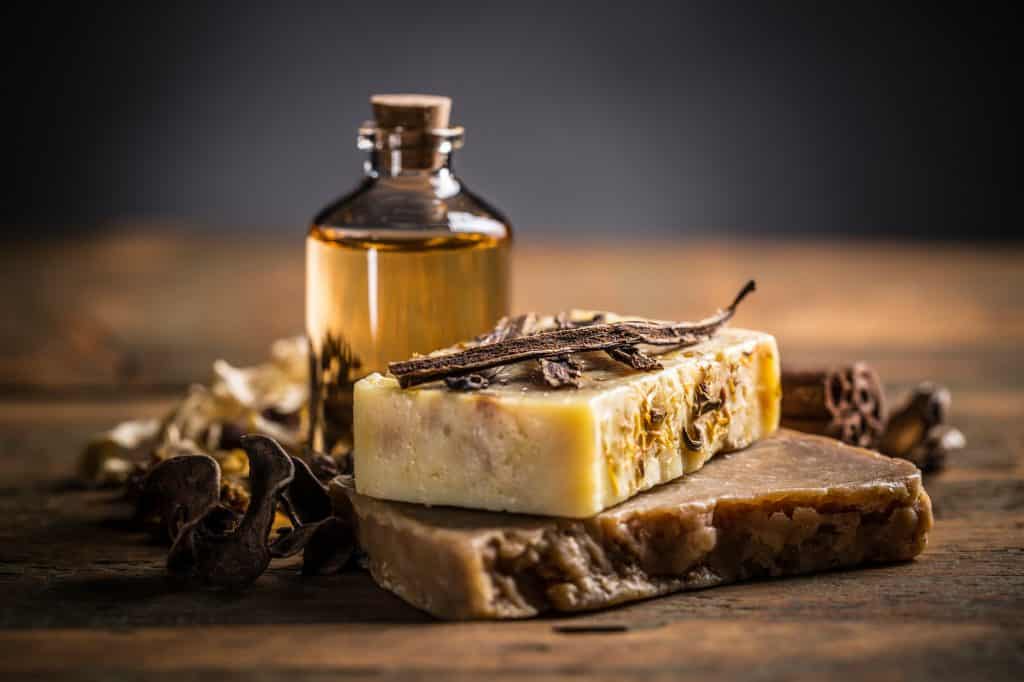 Can I Use These in Cold-Processed Soap?
You can try!
However, all of the recommended products here are ones that are known to hold up in melt-and-pour bases.
Natural colorants don't hold up as well in cold-processed soaps and often fade or drastically change into muddy-looking colors. Mica powders can hold up a little better (but still change quite a bit). Natural colorants like herbal powders just don't hold up to lye at all.
With cold processed soap, it's often better to fill in grooves you've made in the soap or paint on the surface of your finished soap bars. You can also create stains that create colorful tints if you want to keep most of its natural color.
Since melt-and-pour kits have technically already been made and are considered (mostly) stable, it's easy to get the color to look right.
They do still have to be able to hold up to light heat, but you don't have to worry about chemical changes that tend to muddy your colors.
Clay
Clay is one of my personal favorites to work with—what you see is what you get.
These tend to be more neutral/earthy colors, featuring lots of shades of brown, red, yellow, with a few clay powders that look lighter green or cream-colored.
While they're not typically vibrant, they're great for making soaps with rich, warm hues.
On top of that, certain clay powders can also benefit your skin, providing a little extra support for your skin in addition to great colors.
(While it isn't clay, I've also included activated charcoal here, as it makes a great addition to soap—both for color and cleansing benefits!)
Mica Powder
Naturally-colored mica powder can be a little tricky to find (and no colored mica is 100% "natural"), but it offers the widest array of colors. It doesn't change as drastically as herbal and other plant-based colorants, making it the most appealing choice for a natural soap colorant.
Most "cosmetic-grade" mica powders are synthetic, sometimes referred to as synthetic mica or fluorphlogopite mica.
It's created to mimic natural mica, but it's more "pure," meets FDA safety requirements, and addresses some of the child labor issues commonly associated with naturally-obtained mica.
It also doesn't have the yellow tint that natural mica usually has.
As for colored mica, it's typically synthetic mica colored with natural additives, usually minerals. Even "beneficial" minerals used to color mica typically aren't added in large enough amounts to have any sort of impact on your skin—beneficial or not.
So how do you make sure your mica is safe?
The easiest way is to just do a little research on the company. Most companies have manufacturing information available on their site, including their source and the ingredients they use to color their mica powders.
If you can't find it on the manufacturer's website, reach out to the seller! They'll often have a contact or someone you can reach out to for more information.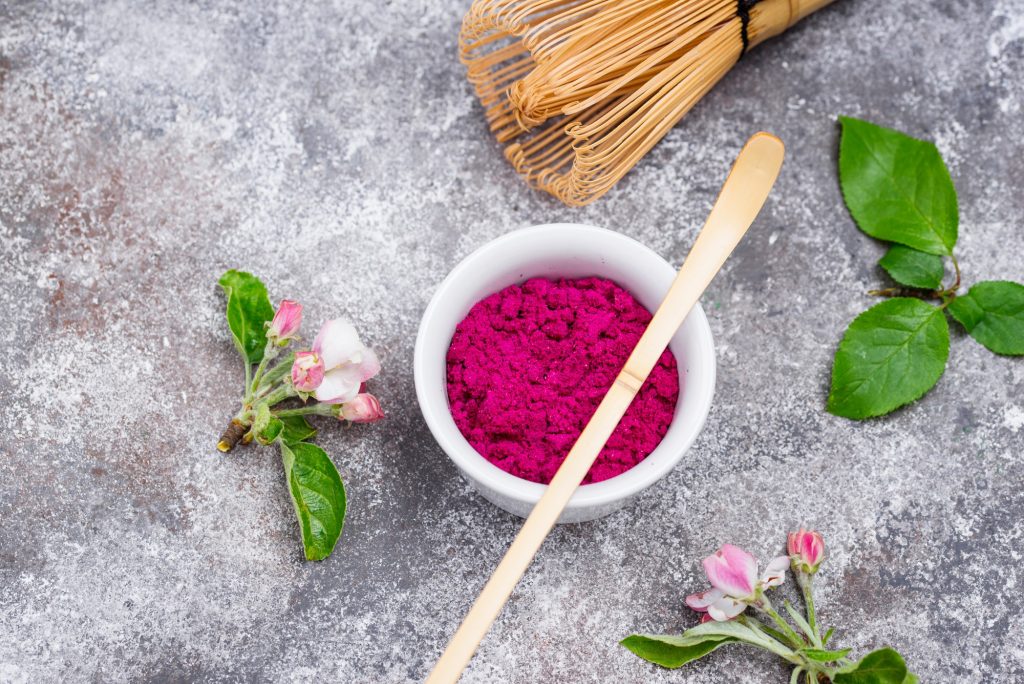 Natural Colorant Powders
Natural colorants can be a little tricky to work with, but they do result in some beautiful colors!
Plant powders like spirulina get a beautiful deep, blue-green color that sometimes fades into a brighter green. And it's never the same, often resulting in interesting blue-green patterns and swirls throughout your soap.
While some can soap makers might want to stick to more stable colorants, plant-based powders offer a unique appearance to each bar of soap.
You can achieve some consistency by always adding in powders at the same temperatures and under the same conditions, but the variations are neat to see.
Here are just a few powders you might want to consider for your next melt-and-pour project.
Green Powders
Things like spirulina, a blue-green algae often thought of as a superfood, make a really pretty soap. It's super dark, meaning you can use it too make a pretty wide range of shades, ranging from a matcha-like green to deep blue-green, almost black.
Green powders like alfalfa, plantain leaf, and peppermint leaf powder have a nice, lighter green. (And peppermint smells really nice in a soap!)
Floral and Other Powders
Floral powders offer the widest variety of colors when compared to other natural colorants, but they also tend to be the most inconsistent. (Especially brighter colors—if you introduce them at too high a heat, they can fade and muddy a bit, losing a lot of their natural color.)
Most brightly colored powders tend to lose a bit of color in the processing, but things like hibiscus, rose, beet, cranberry, and butterfly pea flowers tend to hold up well. Their stunning colors come across nicely in a bar of soap.
Looking for more information on soap making? Check out our guide on the best soap making kits if you're looking for suggestions on some great soap bases and other materials.
Share this with a friend who would love to join you in a little soap-making fun!