Do you love the great outdoors? The smell of pine in the air, the sound of a babbling brook, and the feel of fresh dirt between your toes? If you're an explorer by heart and love being surrounded by serene outdoors, you surely can't get enough of nature. And what better way to enjoy it than by exploring it on foot with a daypack on? Whether you're a seasoned traveler or a newbie just starting out, this guide will help you plan your next backpacking adventure.
So, grab your daypack, and let's go!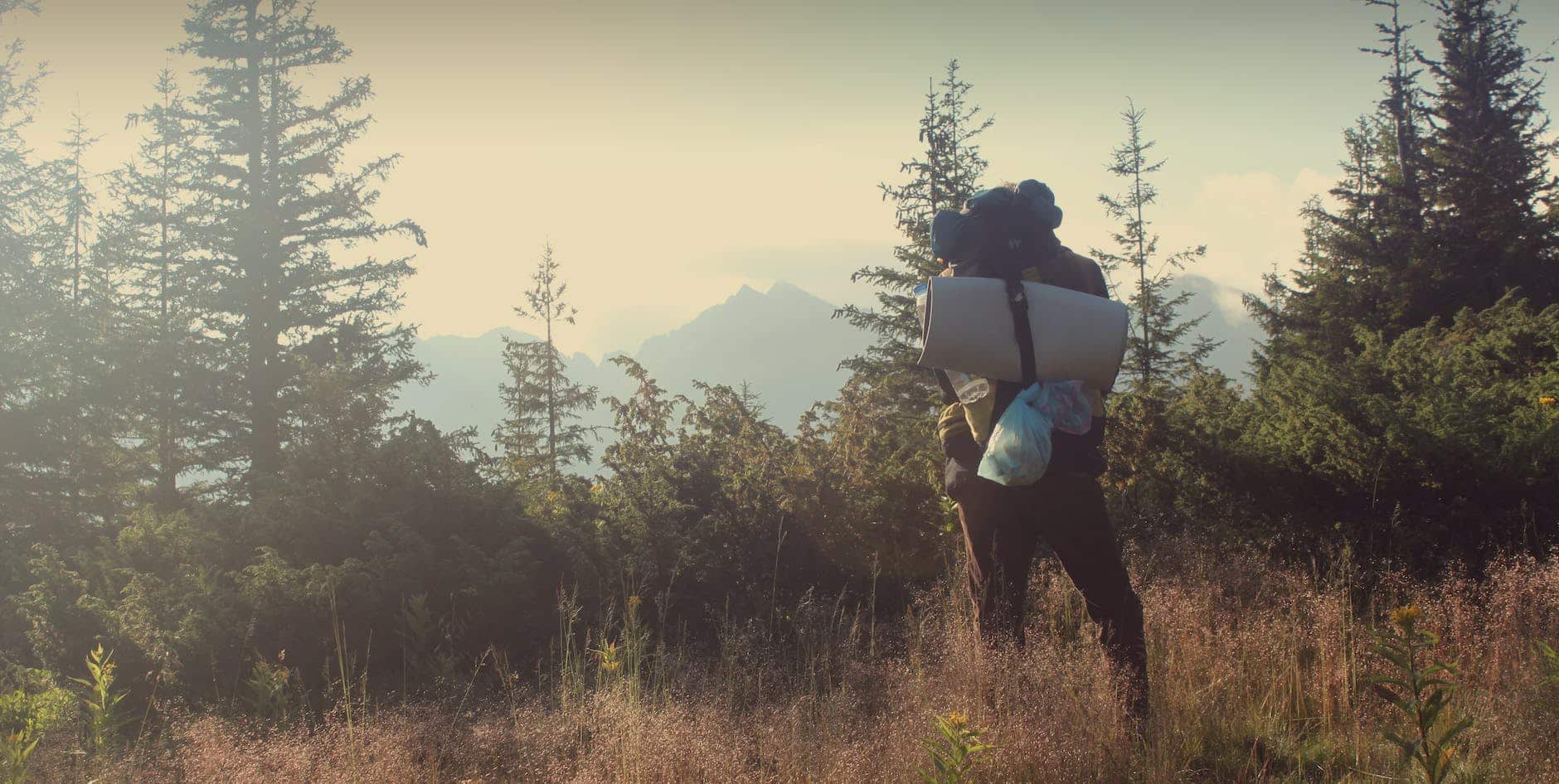 Benefits of Backpacking 
Though it may not seem like it at first, backpacking provides several advantages over other forms of travel. For one thing, backpacking is often cheaper than staying in hotels or hostels, as you can camp or sleep in your hiking tent. Additionally, backpacking allows you to explore more remote areas inaccessible by car or public transportation, something passionate travelers adore.
Backpacking is also an environmentally friendly way to travel, as you are less likely to leave a large carbon footprint by hiking and camping. Exploring this beautiful world on foot is good for your physical and mental health. Hiking packs let you experience an efficient, economical, and eco-friendly way to see the world.
Essentials of Backpacking 
If you're planning a backpacking trip, you must ensure you have the gear designed for hiking packs. You'll also need to pack plenty of food and water, as well as a map and compass to stay safe while backpacking. And don't forget to pack a first-aid kit in case of emergencies. Let's now enlist everything you need in your daypack:
Tent: Tents and hiking packs go hand in hand because these adventures will force you to stay longer than expected. You need a comfortable, weather-resistant, and spacious tent in your daypack that can provide you with shelter amidst a tiring journey. If you travel solo, a lightweight tent will easily fit in your daypack, and you won't need extra storage space. But if you're traveling with a group and have a big camping tent, designate one of the group's hiking packs for it. This way, you can pack all mandatory backpacking gear and ensure all campers are comfortable. 
Sleeping bag: A sleeping bag will keep you warm at night and provide you with a comfortable place to sleep, regardless of your location. Sleeping bags come in different sizes and temperature-bearing limits, so do your research beforehand. You need a lightweight and sturdy sleeping bag that can easily fit in your daypack. Most standard hiking packs are big enough to accommodate sleeping bags, so don't worry about the packing aspect. A foldable outdoor chair will also come in handy when you want to sit in your camping tent and enjoy the beautiful scenery around you.   
Stove: A stove is a necessary piece of equipment if you plan on cooking food while backpacking. There are many types of stoves available in the market, so pick one appropriate for the number of people in your group and your camping destination. You must consider the stove's weight and fuel beforehand as not all stoves are suitable for hiking packs.
Food: You need enough energy to hike and explore those tiring terrains, so don't forget to pack nutrition-loaded snacks while heading out. You might be tempted to stuff a whole pantry in your hiking packs, but it's not smart. Pack something simple and easy to cook so that you can focus more on nature.
Clothing: Clothing is another vital part of backpacking and traveling. Items like a rain jacket, warm layers, and hiking pants will keep you comfortable during hikes and treks. It's better to check your preferred area's weather forecast and stuff your daypack with clothes accordingly. Also pack extra clothes so you don't have to stay in soaked/dirty clothes. However, don't overpack because lightweight hiking packs are the best!
Footwear: Your footwear will decide how comfortable and safe you stay in nature. You must choose shoes or boots appropriate for the conditions you will face while backpacking. Slippery slopes, rough terrains, and uneven treks are common when you're out in the wild. So, make sure your shoes are solid enough to bear these terrains. A hiking-appropriate footwear list includes hiking boots, sandals, and water shoes.
Backpack: Lastly, you need a sturdy and practical daypack to accommodate your traveling must-haves. Make sure your daypack is light, durable, and ergonomic. Your daypack should have enough straps to support your body weight and should be spacious enough to contain your heavy gear. 
These are just a few of the essentials you need for backpacking. With the proper equipment in your daypack, you can enjoy your time in the great outdoors.
Safety Instructions for your Backpacking Ventures
Here are some safety measures you can take to make the most out of your backpacking trip:
Do your research: Before setting out on any backpacking trip, be sure to do your research. This includes researching the trail you plan to hike and being familiar with backpacking safety guidelines. By preparing in advance, you can help ensure a safe and enjoyable experience for everyone involved.
Tell someone your plans: It's always a good idea to let someone know your backpacking plans. This way, if something happens and you don't return as expected, they can notify authorities and help organize a search.
Stay on the trail: One of the best ways to stay safe while backpacking is to stick to the trail. This helps you avoid getting lost and also minimizes your impact on the environment.
Be aware of your surroundings: At all times while backpacking, be aware of your surroundings. This means being aware of the weather conditions and any potential hazards in the area. If you see something that doesn't look safe, it's always best to err on the side of caution and avoid it.
Use common sense: Above all, use common sense while backpacking. If something doesn't feel right, trust your instincts and don't do it.
Following these simple guidelines can help ensure a safe and enjoyable backpacking trip for everyone involved.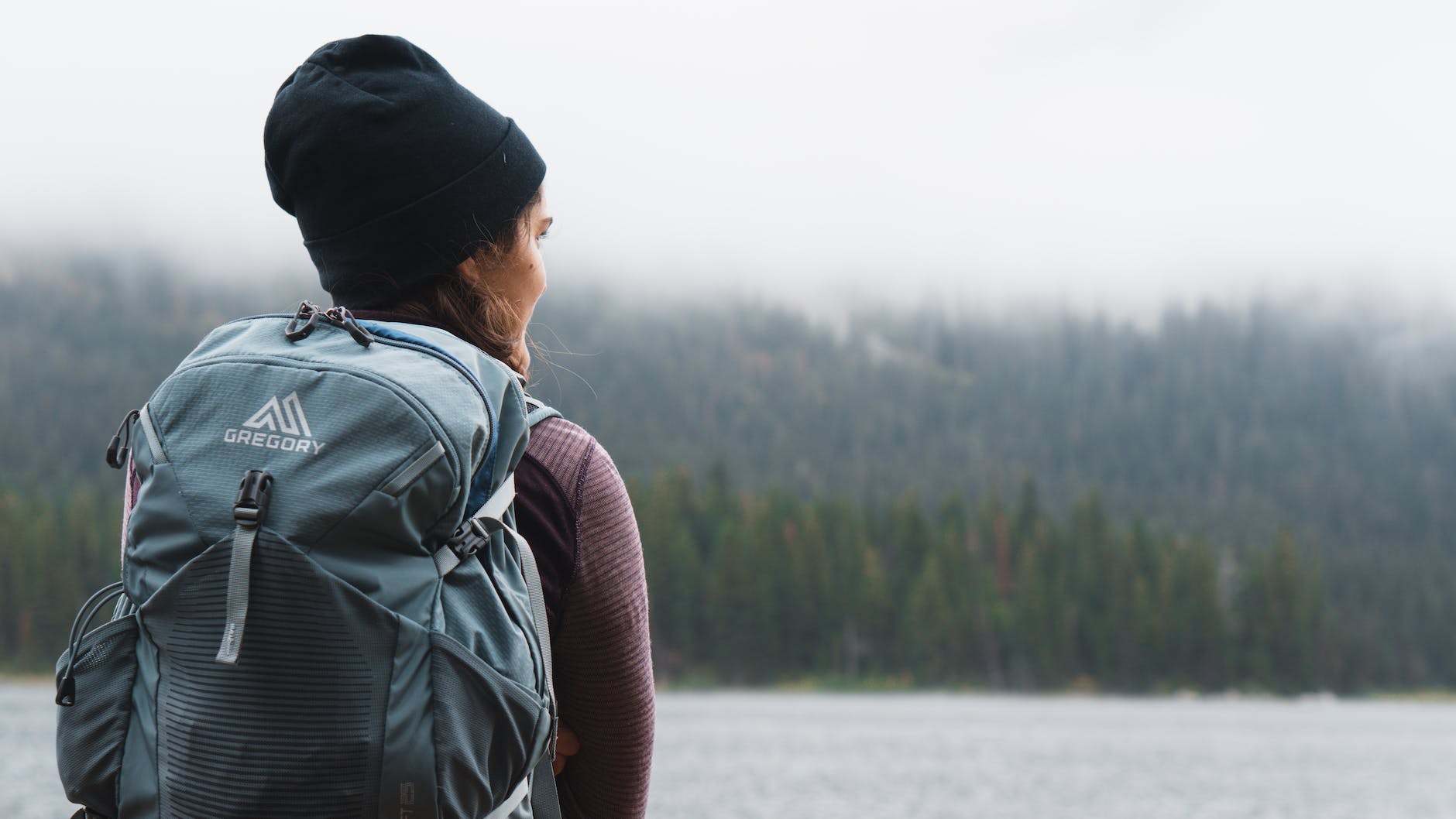 Is Backpacking Risky?
There's no doubt that backpacking can be risky – after all, you're venturing into the unknown and putting yourself in unfamiliar surroundings. But that's also what makes it so thrilling and exciting! Backpacking is about pushing your boundaries, exploring new places, and learning about different cultures. Sure, there may be some hurdles along the way, but that's all part of the adventure. So go forth and backpack with caution – but also with a sense of excitement and anticipation for what lies ahead.
What is the Best Weather for Backpacking?
Backpacking is the best way to see the world, but different weather conditions can make or break your trip. The ideal weather for backpacking generally depends on where you're going and what time of year it is. For example, if you're planning to hike through the Rocky Mountains in the United States, late spring through early fall would be the best time to go because that's when the temperatures are mild, and there's usually less precipitation. However, if you're looking to backpack in regions with warmer climates, such as Central America or Southeast Asia, December through February would be the ideal time since these months typically have lower humidity levels and less rain.
Summing Up 
Backpacking allows you to see and experience new places on foot and immerse yourself in this planet's beauty. With a daypack, you can hike to remote places that would otherwise be inaccessible, and you can camp overnight in places that most people never get to see. If you love nature and adventure, backpacking is the perfect way to travel. So, what are you waiting for? Pack your daypack and hit the trail for some life-long memories!
If you love the outdoors, you should also try fly fishing!