Done-for-you Christmas cookie decorating kits are a great way to keep the kids entertained over winter break and for family gatherings. They usually come with everything you'll need—cookies, icing, sprinkles, and more.
If you want to do a little more with them, I've included some of my favorite decorating supplies further down in this post.
Without further ado, here are some favorite cookie decorating kits and individual decorations for the holidays.
Ugly Sweater Cookie Decorating Kit
Make it a contest! Get a couple of these ugly sweater sugar cookie kits and see who has the best (or ugliest?) ugly sweater cookie.
There's also a gingerbread version of these for those that want something that holds up a little better than sugar cookies, for treats to give out to family, friends, or teachers. The kit comes with everything you'll need, but the icing was a little hard to work with.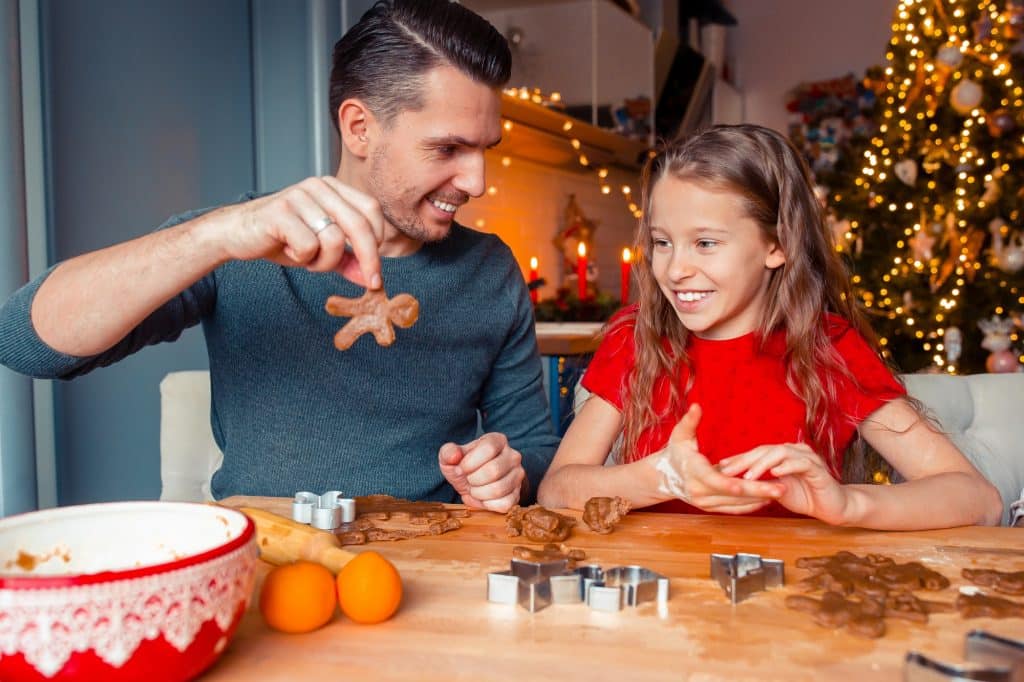 Holiday Gingerbread Cookie Kit
These gingerbread cookies make cute cookies on their own or you can add some residents to your gingerbread house. If you decide on making the gingerbread house as well, the one recommended below comes pre-assembled so you can just focus on decorating!
This kit comes with pre-baked cookies, candies, fondant, three colors of icing, decorating bags and tips, and cups to organize all your decorations.
Kellogg's Rice Krispies Holiday Stockings
While I haven't seen this particular kit around in a while (and the ones available have a lot of reviews suggesting they're pretty stale) I wanted to include this one on the list! (Who doesn't love Rice Krispies Treats?)
You can make these treats with the usual mixture—3 tablespoons of butter, 4 cups of mini marshmallows, and 6 cups of Rice Krispies.
Melt the butter in a saucepan, add the marshmallows and stir until they're melted, then mix in the Rice Krispies cereal until it's completely coated. Once it has set and cooled, you can use cookie cutters to cut out stockings (the big plastic grippy cutters work best).
While the original kit included either stockings or houses, Christmas trees, winter hats, and snowmen are make great projects as well!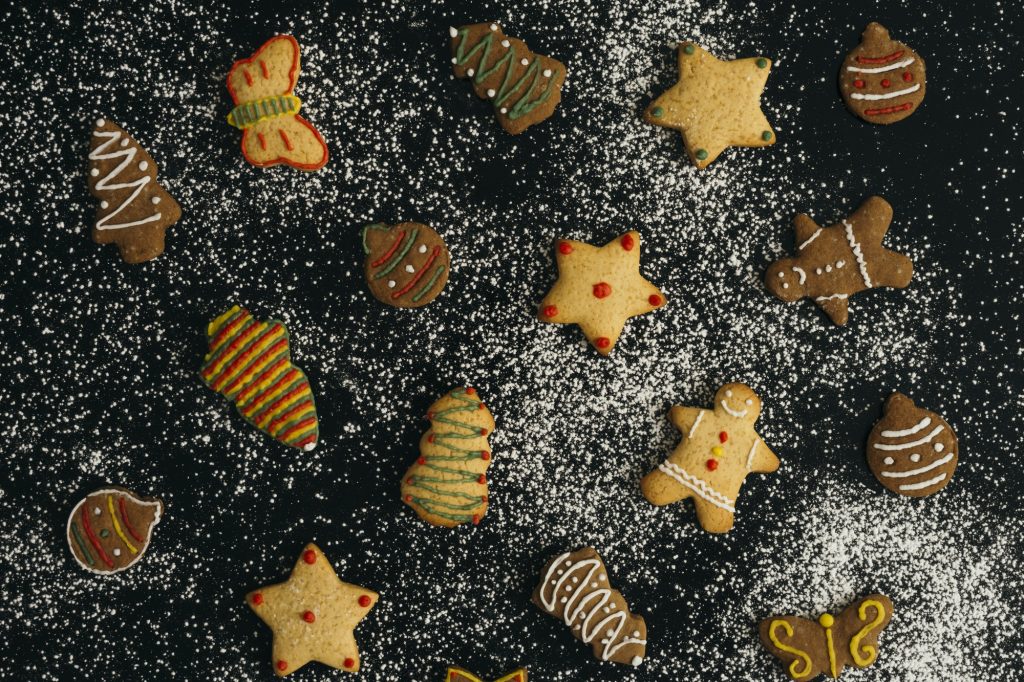 Pre-made or Scratch Sugar Cookies
If you're looking for something a little more versatile than a kit, you can also get some of the recommended cookie decorating supplies below and use them with your own cookies.
Make them from scratch with delicious sugar cookie recipes like this one or pick up your favorite sugar cookie mix from the store. (They've even got some keto-friendly mixes if you're worried about getting too far off track for the holidays!)
And if you're really in a hurry, you can likely pick up some sugar cookies from your local grocer. (The HEB bakeries here make some pretty decent sugar cookies—soft and chewy!)
Here are some favorite sugar cookie mixes:
Cookie Decorating Supplies
There are tons of decorating supplies available online (even Amazon has a good variety), especially when it comes to sprinkles.
And if you really want to make them stand out, there are some unique frosting and glaze that can add a little sparkle and shine to your cookies or gingerbread treats.
The glitter glaze kit below includes some "pens" with fine brush applicators that make it easy to create detailed designs. You can paint on the cookies directly, or coat your cookies with a layer of icing first and let it dry. Painting on dried icing is a bit easier and can really make your designs stand out.
Wilsons also makes some food coloring markers that you can use to draw on cookies (these work more like actual pens, rather than the ones with a brush applicator), but they do require a layer of icing first. Use very light icing colors to get the best results.
Lastly, I've included some of my favorite sprinkle kits and mixes. These work well with just about any project. Some of the sprinkle mixes like the ugly sweater holiday mix, snowflake crystals, and silver and gold sprinkles and beads can be used for bordering your cookies.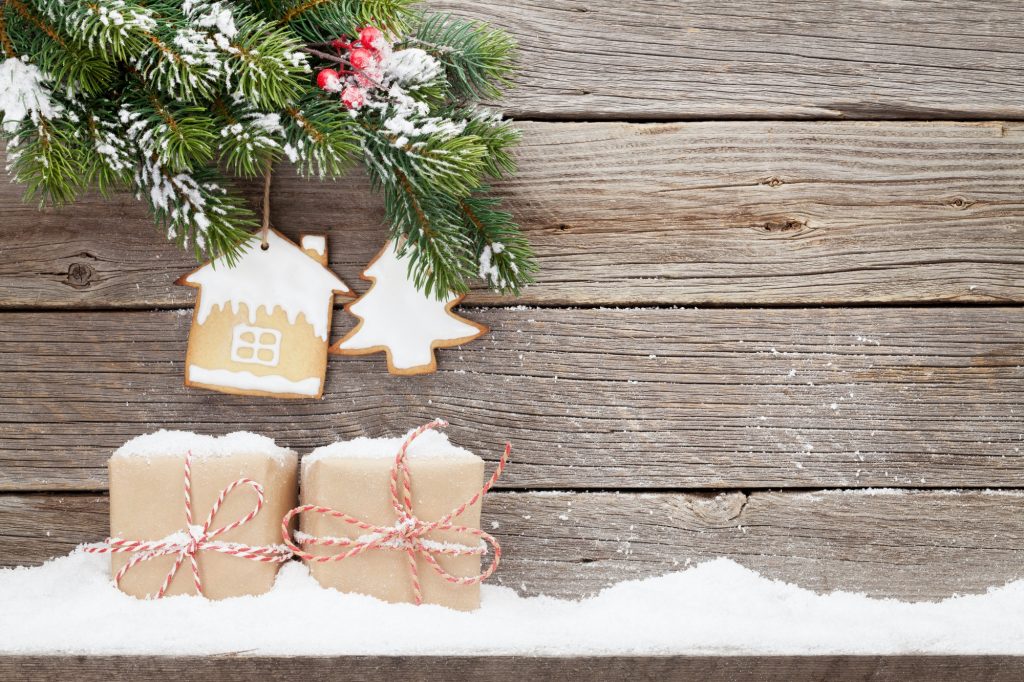 Packaging Your Treats
If you want to give away your finished cookies as gifts, I've also included some holiday-themed boxes to keep your treats safe!
These are great for giving gifts away at school, to co-workers, or for selling your treats at your local holiday markets and bake sales.
Know a friend who would love to join you in making some treats for the holidays? Share some of these ideas with them!
And if you're looking for more project ideas, check out our guide on Easy Christmas Crafts to Make and Sell at Holiday Markets.