With cold weather just around the corner, now is a great time to start getting yarn for scarves and other winter favorites.
I've included a mix of warm, bulky yarns as well as some lighter yarns for those of us that live in places with warmer winters. But even the lightest yarns can provide a good amount of warmth on a chilly day!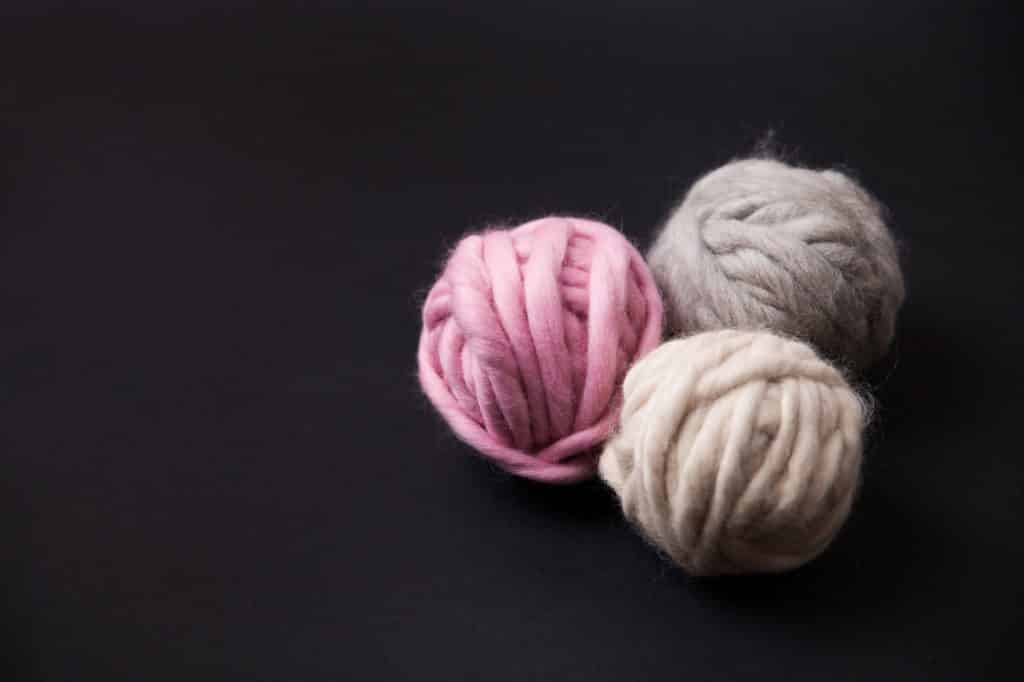 Sugarbush Chill
Sugarbush Chill is my go-to for large, soft, and squishy scarves and tops. This is a 100% merino wool and while it's about as bulky as wool yarn gets, it's lightweight and doesn't feel too heavy for knitted tops.
Unlike other similar yarns, this one isn't prone to tearing and holds up really well to frequent wear. It's a little pricy compared to other bulky yarns, but well worth the extra money!
Favorite projects with Sugarbush Chill:
Sugarbush Nanaimo
Sugarbush Nanaimo is a super soft blend of baby alpaca wool and mulberry silk. It's lightweight and easy to knit into gloves, hats, and more. I haven't personally tried this in larger garments, but accessories held up well enough.
This also makes a great scarf if you're looking for something a bit lighter. As much as I love warm, bulky scarves, it rarely gets cold enough in the southern US to justify larger scarves. This makes a perfect project for Texas winters!
Sugarbush Nanaimo Patterns:
Sugarbush Glaze
Sugarbush glaze is a bulky weight cotton, acrylic, and metallized polyester blend. It's not the most comfortable blend, but works great for projects intended to go over clothes—shawls, jackets, cardigans, and loosely-worn scarves.
This glitzy blend makes for unique projects that stand out.
Sugarbush Glaze Patterns:
Knit Picks Tuff Puff
If you like quick and easy knits, Knit Picks Tuff Puff is another super bulky yarn that will let you knit up scarves and hats in just a few hours. This soft yarn is 100% wool and comes in 44-yard skeins—perfect for hats!
I can't attest to durability as I've only knitted accessories, but I've seen a lot of patterns for bulky sweaters.
Knit Pick Bulky Patterns
BAE by Living Dreams Yarn
This superfine merino yarn is perfect for next-to-skin winter projects—scarves, wraps, legwarmers, boot cuff liners, and more. It's super soft and smooth enough that you shouldn't have issues with snags and splitting yarn.
My only complaint about this one was the inconsistent dye. While you can almost always expect slight variations from lot to lot, this one went from light, muted colors to a few skeins from a lot that had some very bright splotches.
Aside from that, this is probably one of my favorite yarns. And in the event that you do get some crazy variation, it's still worth turning into a hat or other accessory that you can make with a single skein.
Red Heart Hygge Yarn
Red Heart's Hygge yarns are some of my favorites for making gloves and hats. This twisted yarn is soft, easy to work with, and makes very comfy gloves. I have a hard time finding good yarn for gloves that won't irritate skin—this one is perfect!
If you love Hygge but aren't a fan of how fuzzy it is, Hygge Charm offers a smoother yarn with a bit of metallic shimmer.
I normally avoid yarn with any sort of metallic additions, as they tend to be pretty scratchy. But Hygge Charm doesn't sacrifice any comfort for a little extra glitz!
Hygge Charm Patterns
Red Heart Irresistible Yarn
This mega-thick, acrylic/wool blend is incredibly soft and perfect for instant gratification—you can easily knit up warm scarves and cowls in just an hour.
Some colors seem to be more prone to shedding than others—many of the reviews indicate shedding issues, but I've never personally had this problem.
Patterns with Red Heart Irresistible Yarn
Sugar Bush Motley Yarn
This is quite possibly my favorite yarn, despite many unhappy reviews.
I rarely recommend this one to hobbyists new to knitting, as it's a little difficult to work with. It's uneven, with parts of it ranging from fingering to worsted weight and it comes in a hank which you have to be very careful about unwinding.
If you can get past those two things and adjust your gauge accordingly, this yarn makes amazing projects. The colors are unique and I haven't ever found another yarn with coloring quite like this. The variation in color and weight is part of what makes it look so great in finished projects.
I highly recommend this to experienced knitters who are looking for something a little different. I think you'll love this as long as you know what to expect beforehand. Beginners—approach with caution!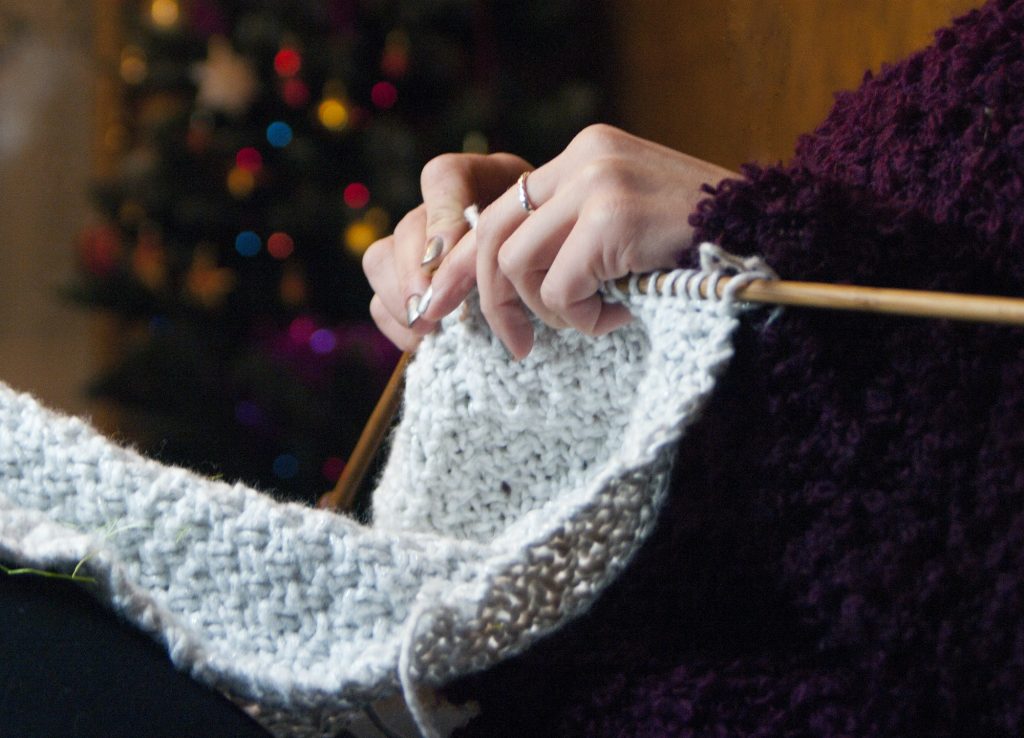 That wraps up our favorite yarns for winter projects! If you're looking for more on knitting, check out some of our other posts on our favorite knitting supplies, resources, and yarn: