Tree shaping, or arborsculpture, comes in a variety of forms. If you've seen ever seen the tiny, uniquely-shaped trees used in bonsai, you've already seen a small example tree shaping! Larger examples include forming trees to make beautiful bridges or training them into figures and furniture. I won't be jumping into anything quite so complicated—we're starting small with some beginner tree shaping techniques and resources to help you get started!
To start out, it's best to take on more manageable projects. Bonsai and topiary are great places to begin and can help develop important techniques. They also don't take up much room, so you won't have to worry too much about space constraints.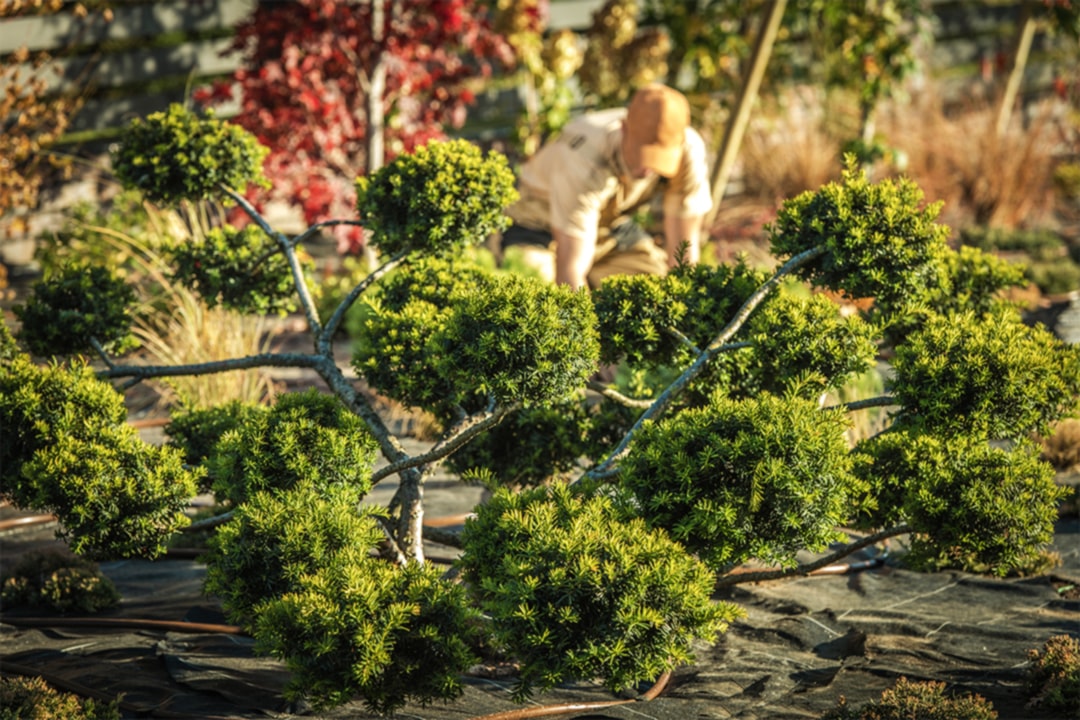 Topiary
Topiary involves cutting, shaping, and trimming. You've probably seen everything from neatly shaped hedges to shrubs and trees that take on the likeness of an animal. But it's not all grand sculptures and fancy shrubs—topiary can be done on smaller indoor plants as well!
Best Topiary Plants
There isn't a single "topiary tree" as you might think—this is a term that refers to any tree that has characteristics that make it appropriate for topiary. You'll want to look for evergreens with small leaves, dense branching, and preferably things that grow quickly. (Though, if they grow too quickly, they can be difficult to maintain.)
The most common type of tree you'll see used in topiary is a boxwood, an evergreen shrub ranging from under 3 feet to 8 feet. There are some smaller varieties that do well indoors—the most popular ones are about 3 feet tall, with 2-3 leafy spheres. They grow fairly quickly, up to 5-6" a year, making them ideal for practicing shaping techniques.
Things like lavender take a bit more work, but can also be shaped by trimming the lower growth and training the main branch around a support rod. While it's harder to train, it's small and smells wonderful. (And if you're a fan of tea, you can use the flowers you trim to add a little something to your favorite cold brew!)
A Twist on Topiary
If you're not quite ready to start with trees or shrubs, you can also use ivy. English ivy grows relatively quickly and can be wrapped around a metal frame (like the one listed below) and trimmed into beautiful shapes. These do take a bit more tending in the long run due to how much they grow, but it's well worth it. You can also get creative and make your own shapes with a bit of wiring.
For either of these options, you'll want to find plants from a nursery in your region. The younger the plant, the easier they are to train into the shapes you want using frames and wire. Unless you're starting from seed (which you probably won't want to do if you're wanting a quicker way to get started), be careful about buying plants online. Especially for topiary, you won't want to risk damage to your plants.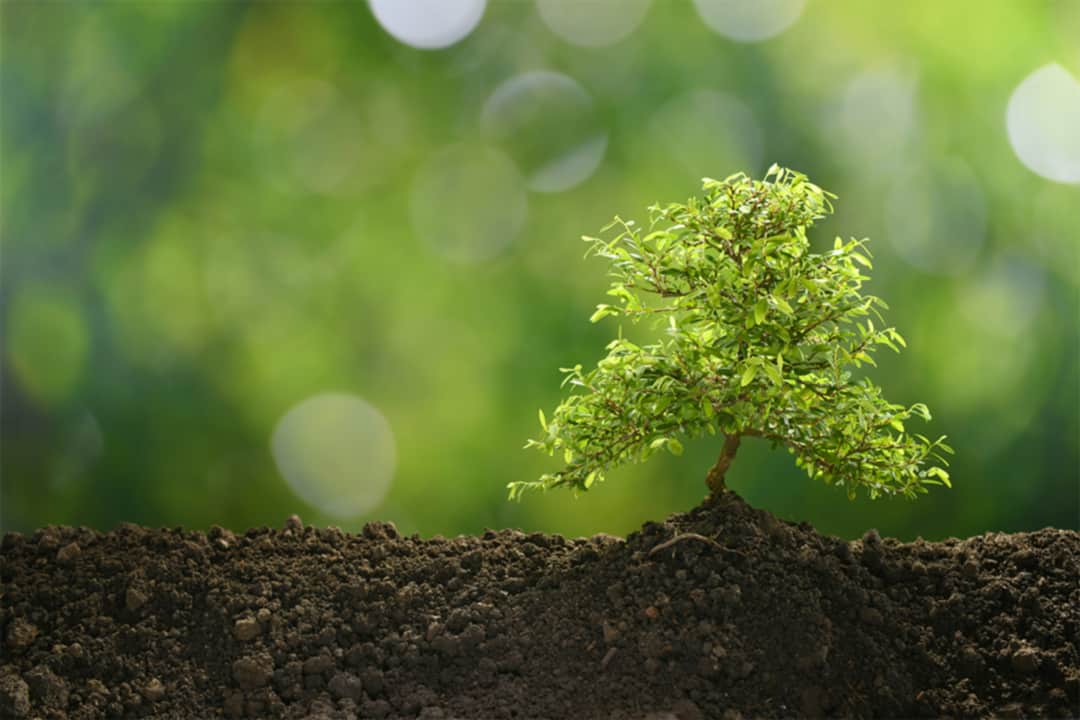 Bonsai
Where topiary often seeks to imitate shapes that plants don't naturally take on, bonsai does the opposite.
Bonsai is a Japanese style derived from a Chinese horticultural practice. The goal is to keep the plant small, but mimic the shape of a fully matured tree, by trimming the roots and branches, and wiring the plant to keep it small. You can often find younger trees to work with at nurseries, but you can also find kits online that guide you through the process.
Beautiful Bonsai
While you may be accustomed to the usual boxwood and juniper, bonsai is a bit more versatile—you're only limited by what you have the time and patience for!
Some popular bonsai trees have vibrant and unusually colored foliage, like adenium, bougainvillea, and Japanese maple. While some can be a little more difficult to work with, the payoff is rewarding. It's a long, ongoing process, but can be a little more beginner-friendly if you don't have a lot of time. Compared to other forms of tree shaping, it's less time up-front and a bit less intensive.
Getting Started with Bonsai Kits
If you're unsure of what trees to start out with, jade and juniper trees are easy to raise and do well indoors. However, the plants in the kits below do well indoors, so you don't have to worry too much about climate and temperature. If you decide to look for your own kit, be sure to check refund and replacement policies. I've specifically listed kits available through Amazon where the seller has a good refund/replacement policies if you run into any issues.
Each kit includes detailed instructions on how to get started. These are all companies I've personally ordered kits from to test. While some of them have failed to germinate, the company has always been quick to help and send a replacement! Garden Republic, in particular, has a helpful community of gardeners and a warranty on their seeds—just register them online and if you encounter any issues, they'll be ready to help.
Keep reading for some tree shaping techniques to help you get started. If you have any questions, we've included some additional reading and resources, which also go into more specific techniques at the end. And don't forget about your kit maker if you're using a kit—companies like Garden Republic are a fantastic resource and have great support.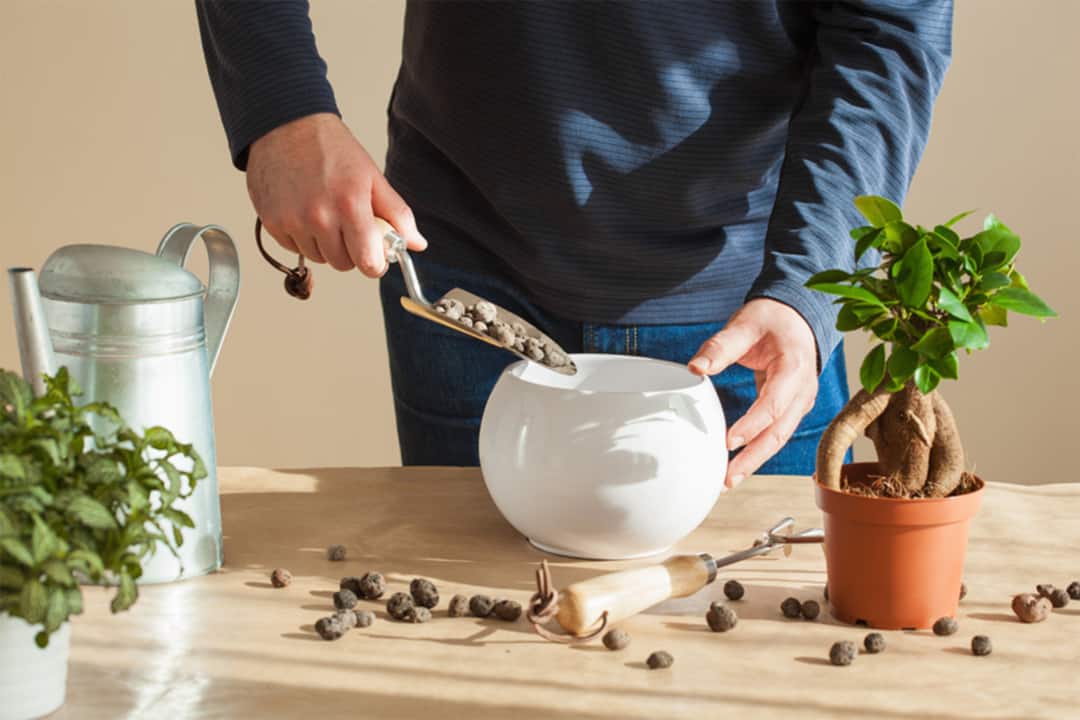 Tree Shaping Techniques
Here are a few general tips on shaping your plants. You'll find detailed instructions and tree shaping techniques in the guides and kits I've mentioned, but here are a few of the most useful tips I've found.
While some trees can be shaped year-round, it's almost always better to do so in early spring and early autumn. Growth periods start at the beginning of spring and last until a bit into autumn, so try to allow them time to grow and heal undisturbed. They need some weeks to recover if you're not using something to "seal" cuts. (Succulents, like Jade, don't usually need assistance and heal quickly.)
If you do any pruning, the roots will also need some attention. Trimming any part of the plant will result in it trying to compensate elsewhere, so if you prune, you also need to tend to the roots before they grow too much. It's all about balance!
If you've ever seen bonsai at larger chain nurseries/outdoor stores, you'll notice a lot of scarring. This often comes from wires being left on, unadjusted, which cuts into the tree over time. This is not a typical practice and is undesirable in bonsai of any kind. So if you've been turned off of bonsai due to the state of trees like this, just know that's not how they're supposed to look! Keep an eye on your tree and rewire as needed.
Wiring can be done at any time of year, but you'll want to pay extra attention from early spring to early autumn, as your plants will grow much more quickly. You'll get faster results during this time period, but you'll also want to give it time to heal at some point during the growing season. I still try to limit wiring to June and onward, giving it time to heal earlier in the year.
While shaping your plants is ultimately stylistic and dependant on personal preference, you'll find that existing techniques are better to fall back on. Some ways of styling are often incredibly stressful on plants and better saved for when you're more familiar with basic techniques.
If you like what you're reading, be sure to check out our beginner guide for gardening. These are both relaxing hobbies that can have a positive effect on both your backyard and mood! Gardening, in general, is probably one of my favorite ways to take a little break and de-stress.