Rock collecting is one of a handful of hobbies that has the potential to be both rewarding and profitable. We've put together this guide on rock collecting for beginners for collectors of all kinds.
As a kid, I had always found things like fossils, gems, and minerals fascinating. I'd spend hours reading books about them and learning to identify all the minerals in the surrounding area. Initially, my interest was mostly in gems—I loved seeing the before and after of taking a raw gem and turning into a polished piece you could sell to collectors and jewelers.
Whether you want to find things close to home and learn more about the surrounding land or collect things from faraway places, you'll find some resources to help you get started. I also included some of my favorite resources at the end for further reading.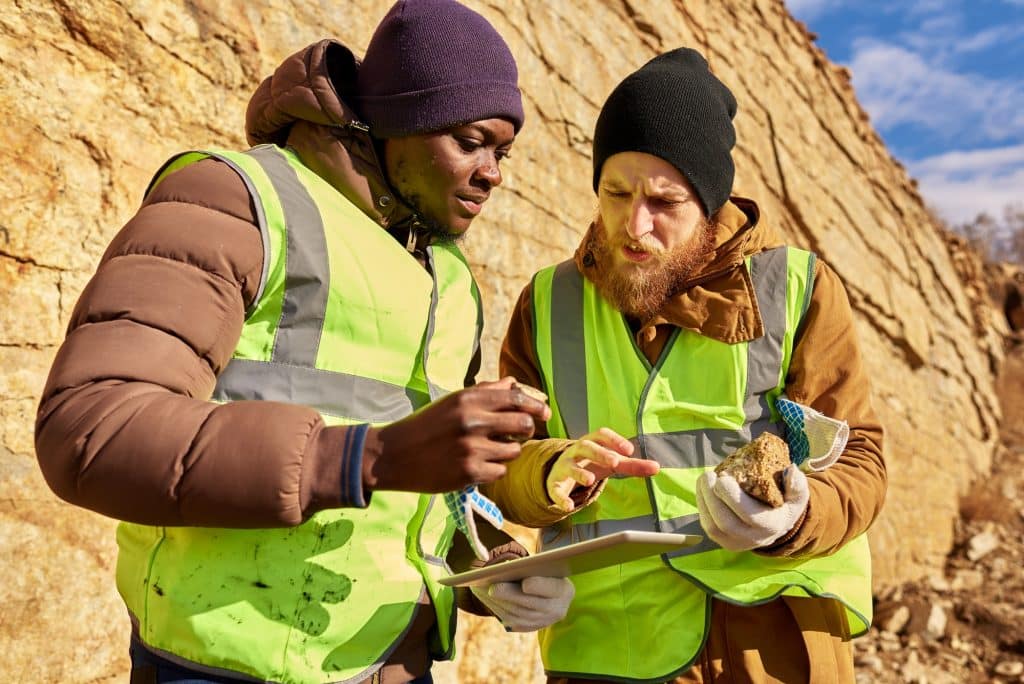 Rock Collecting for Beginners: Where to Look
If you're more of the outdoorsy type and prefer to take a trip and find your own rocks and minerals, you'll need to do a fair amount of research on the land in your immediate area and gather some equipment. You'll find a lot of what you need in our fossil hunting guide, but I'll include a short equipment list here as well.
If you're planning to buy and trade for your collection, most of your research will involve learning to identify a wide variety of rocks and minerals. You'll find it's easiest to start with a select few types and slowly branch out as you become more comfortable with identification. Learning to ID is incredibly important when you're participating in private sales. Most collectors won't intentionally sell you the wrong thing, but it happens fairly frequently.
Equipment You'll Need
If you've already looked over our fossil guide, you're a step ahead! You'll need about the same things, give or take some extra equipment for the final touches. While fossils are typically left intact and are only cleaned up a bit, many collectors prefer gems and minerals cleaned and polished, sometimes cut or at least rounded.
For the most part, you won't need a ton of equipment to get started out. If you're participating, many other collectors will have the gear to borrow. If you're venturing out to a dig site on your own, many of them will have gear available for rental or purchase.
Finding Dig Sites
If you want to do your own digging, Rock Tumbler has a great list of fee dig sites here. Like with hunting fossils, you pay a fee to enter and can take home some of what you find. (There are usually limitations on where you can dig and what kind of things you can take home, but most places are pretty good about letting you take what you find.) This list is by state and includes what kinds of gems and minerals each site is known for.
Larger and more well-known sites tend to charge you for finds. This mostly goes for fossil-hunting sites but can apply to larger gem-hunting sites as well. Visitors are allowed to take home common finds with no additional charge. Other finds are divided into commercial-grade and scientific finds—the former you can pay to take home and the latter usually go to museums and universities to study and display.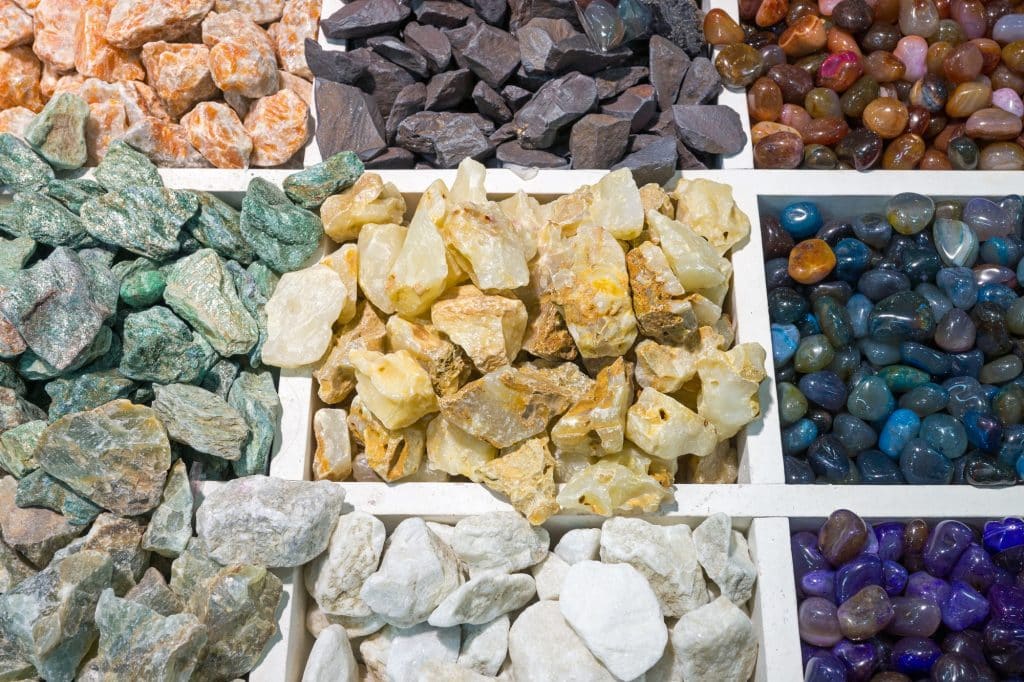 Buying Minerals and Gems
When buying minerals and gems for the first time, you'll want to stick to knowledgeable people you trust, along with reputable dealers. In general, you'll want to stick to well-known dealers and trade shows. While you'll find many collectors who participate in private sales have good intentions, it's easy to incorrectly ID things and pass them off as something else. If you trust your own knowledge, good! If not, you'll want to stick to more well-known dealers until you're a little more comfortable.
The best way to find good dealers is by starting with online research. You'll start seeing a lot of the same names in various forums. Ask people, both online and in-person, about the dealers they've had the best experiences with.
If you're wanting to focus more on in-person buying, trade shows are the best way to go. I've personally only ever been to the Tucson Gem Show, but you'll find other events in your state that host many different dealers. Tucson is probably the best hotspot for collectors in the states, and it hosts events that attract dealers from around the rest of the world.
If you plan to buy online, stick to well-known dealers. Some of my favorite sites are Multicolour, Africa Gems, and Paraiba International. If you're looking for raw gems and minerals, Canada-based Stonebridge Imports has a wide variety of raw gems in addition to jewelry and other decorations.
Keeping a Journal
Keep a rock collecting journal and create sketches of the rocks you find and write detailed descriptions of their appearance. As you come across more, you'll start to pick up on what traits and patterns each type of gem or mineral has. The more detailed you are with drawings and descriptions, the more you can study important differences that set stones apart.
It also helps solidify what certain things look like—you'll find that it'll be much quicker to ID things that you've put in your journal rather than having to reference a field guide each time. Eventually, your journal will become a field guide of sorts and you'll be able to rely on your own knowledge. I've included a journal in the list of books below if you don't already have one.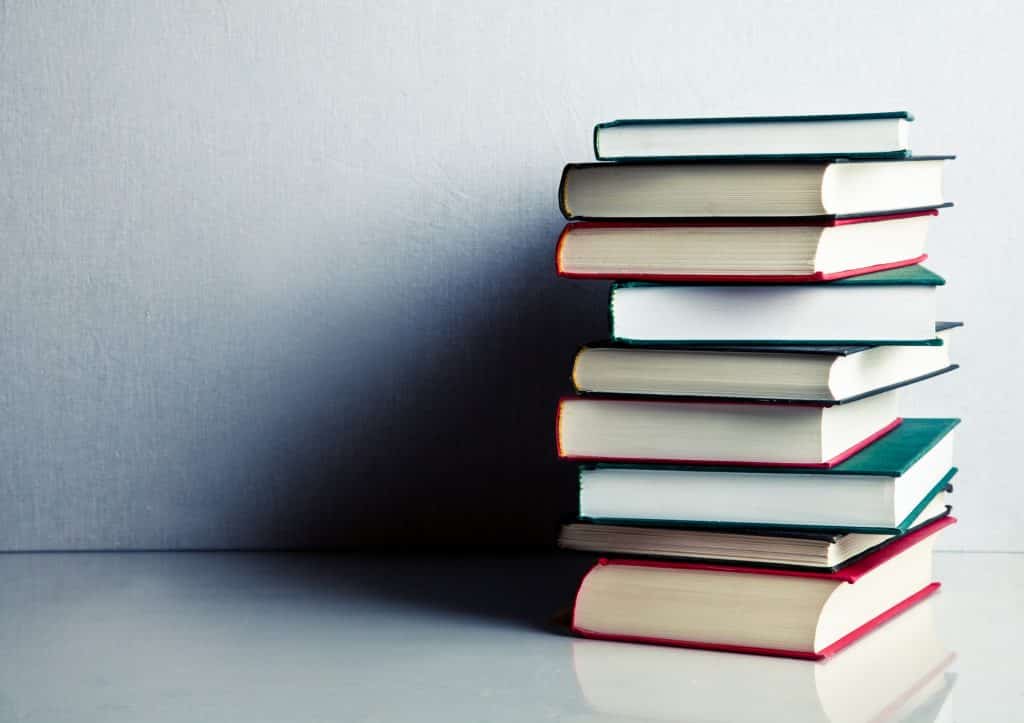 More Rock Collecting Resources
Looking for more resources to help you learn the ins and outs of starting your own collection? Our guide on rock collecting for beginners is just the start—I've included some of my favorite field guides and other books below for further reading.
Some of these are available as part of the Kindle Unlimited program, which gives you access to thousands of books for a low monthly fee. Click here to learn more!