If you enjoy stargazing and want to learn more about exactly what's out there, astronomy is the perfect hobby. Whether you're on your own or looking for some fun family activities, we've come up with a list of the best astronomy books for beginners of all ages.
Astronomy can be a little overwhelming when you think about everything it covers. But the important part (especially as a hobbyist) is to just pick out what interests you most. It could be stars, celestial events such as eclipses or meteor showers, or other planets—astronomy encompasses so many areas of study and you could spend a lifetime studying and still just be looking at a tiny piece of the puzzle! There's no shortage of things to learn about.
What's Astronomy?
Astronomy focuses on the study of celestial objects and events. This shouldn't be confused with astrology. Although they were once considered one and the same, we've recognized them as two entirely different disciplines since the 18th century. So while they do share a history, astrology isn't science, but divination.
Do I Need Fancy Equipment to Get Started?
Nope! In fact, most people don't start with any equipment at all—just their eyes and some good resources. Before you get into it, you can often find rental equipment or a friend willing to let you use their equipment. Many local universities, nature centers, and observatories also host workshops and events where you can learn more about what to look for, both with the naked eye and a telescope. (If you're not sure where to look for events, start with Meetup!)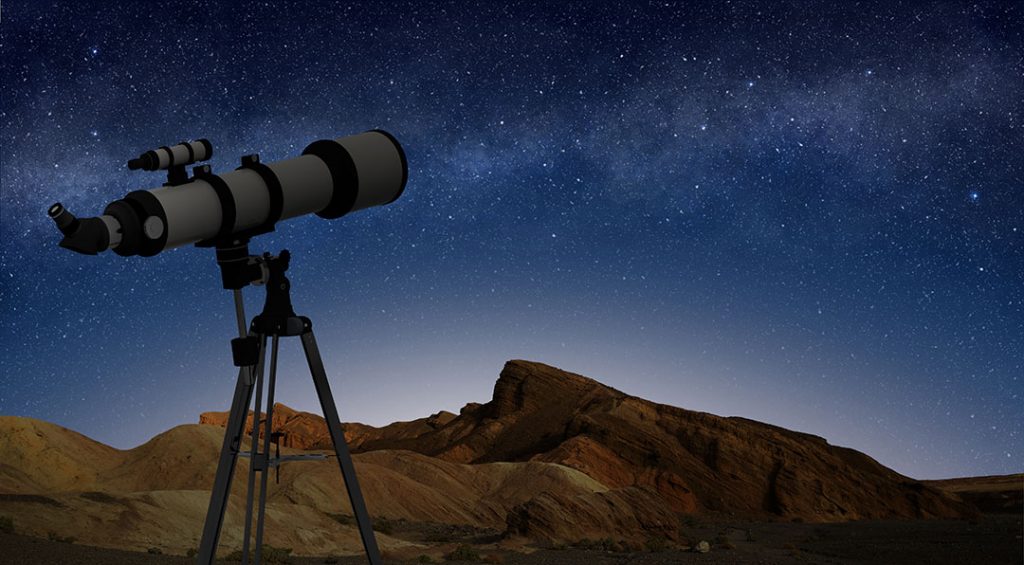 Best Astronomy Books for Beginners
As with all hobbies, I recommend starting out with books and online resources before seeking out a mentor. People are a lot more willing to teach once you've shown initiative and that you're interested and motivated enough to do your own research. We'll start with some of my favorite astronomy books below.
Some of these are part of the Kindle Unlimited program, which you can register for and get access to a wide variety of books for a low monthly subscription. You can view details on the program here.
The One-Minute Astronomer: Tips, Tales, and Tours for the Casual Stargazer
This is probably my top recommendation to beginners interested in astronomy. It covers a little bit of everything and includes a bit of history (mostly on astronomers and constellations), practical tips on choosing equipment and what to look for, and stargazing. It's not super detailed but gives a brief, easy-to-understand overview of lots of different aspects of astronomy. If you don't have much time to do a lot of reading but still want to learn, it's a relatively short read and you can easily revisit sections you want to reference later on. It's written in such a way that someone who has no knowledge of astronomy whatsoever can pick up and easily learn from.
Astronomy: A Self-Teaching Guide
This unique self-teaching guide covers everything from stars and planets to life in space and is perfect for learners who have a bit of a background in astronomy and want to delve deeper into the topic. I would recommend this to anyone who is highly curious and wants to find a book that they can spend lots of time with.
Unlike other books recommended here, this one comes with knowledge checks and additional online resources. It's packed with information, but not to the point of being so overwhelming that you'll never get through it.
National Geographic Backyard Guide to the Night Sky
This one's an easy read that I'd recommend to hobbyists that want to get the whole family involved and even includes a section on stargazing with children. It's an easy read and has beautiful illustrations. It's another great book that delivers useful, informative content without all the jargon.
50 Things to See with a Small Telescope
Perfect for the stargazer who wants to explore from the comfort of their own backyard, 50 Things to See with a Small Telescope helps you choose a telescope that fits your budget. This is a good all-around guide for hobbyists who want to learn more without making major investments in equipment. If you only have $100 to spend, this book and a budget telescope are a great investment.
I've also listed a book for younger kids by the same author, 50 Things to See with a Telescope: A young stargazer's guide, along with an affordable telescope perfect for beginners.
The Backyard Astronomer's Guide
This book is a little more focused on equipment, software, charts, and photography than other books I've recommended. (And if you're more interested in astrophotography, I've included one more recommendation below!) A local astronomy club touted this book and Turn Left at Orion as the two best books for both new and experienced hobbyists. (While I still haven't looked at the latter, I've seen many positive reviews.)
Astrophysics for People in a Hurry
Astrophysics for People in a Hurry is one of three books I bought for a workaholic friend who was just getting into astronomy (the other two being Death by Black Hole and Letters from an Astrophysicist, both by Neil deGrasse Tyson). I also delayed giving it to her because I didn't want to put it down.
If you feel like you don't have enough time to properly learn about astronomy, your best use of time is to pick up this book. Tyson breaks down complex concepts into ideas anyone can understand in a way that's both informative and entertaining.
We hope you'll enjoy our favorite astronomy books for beginners! If you're looking for more hobbies you can enjoy outdoors? Check out our photography equipment guide, which perfectly compliments stargazing (with the right equipment!). If you like the idea of observational hobbies you can enjoy right from your backyard, you might enjoy our article on bird watching.