It's never to early to start planning for spring, especially when it comes to camping. (Though, I'll be honest—I live in Texas where our winter is about as warm as spring in other states. It's never too cold for a camping trip here.) Wherever you are, check out our spring camping guide and get ready for your next trip.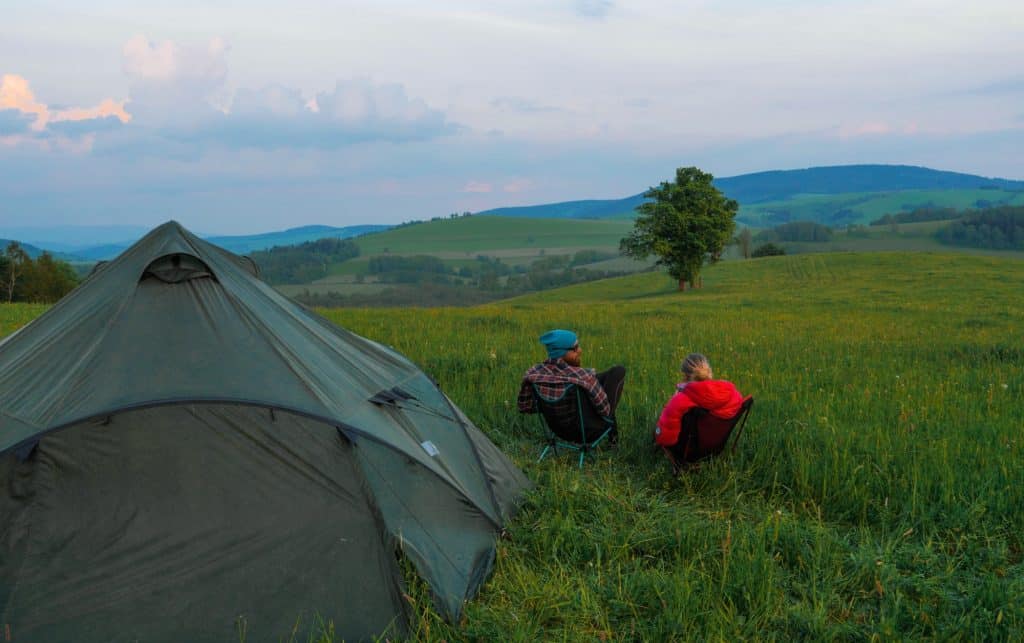 Best Places to Camp
One of my favorite places (maybe not if you don't like crowded areas) is South Padre. It's definitely one of the better-known destinations for spring break, but they also have a lot of great camping space. But it's first-come, first-serve, and can get a little crazy if you go right around spring break. It's better to go earlier or later and miss at least some of the crowd.
If you hate crowds and are looking for somewhere that's coastal and not packed with people, Anastasia State Park offers a beautiful area that's pretty quiet compared to other sites.
If you're in New Orleans, KOA has a nice location about half an hour from the French Quarter. If you're looking for a mix of city activities and outdoor experiences (and awesome music), this site is perfect. They host a variety of community activities, so even if you're on your own, it's easy to meet people and make some new friends.
Lastly, if you're looking for more secluded areas, here are some beautiful spots that are just a short drive away from San Antonio, Texas.
And if you don't want to make the drive to any of my favorites, you can do a quick search for campgrounds near you.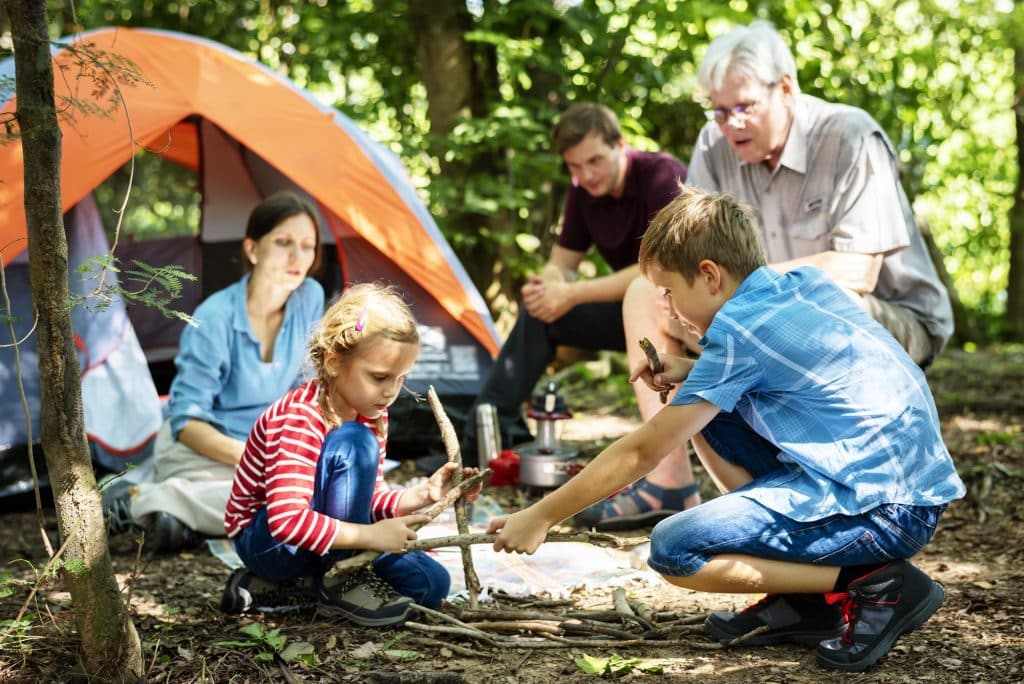 Spring Camping Guide: Equipment Checklist
Once you have a spot in mind, time to break out your checklist. If you're going camping for even longer, your list might look quite a bit longer. In this guide, we're camping for the weekend and sticking to just the essentials.
The most important part to note about this spring camping guide is that we're planning for lots of rain. Water-resistant equipment and tarp is a must!
I'm building off a list of equipment that we started with our hiking guide, so start here for a list of things you should bring with you regardless of how long your trip will be. (You'll find things like a backpack, water, sun protection, lighting, and other things you would take on any trip you go on.)
Tent (and Stakes/Mallet)
You don't need anything big or fancy unless you're packing a bunch of stuff or bringing the whole family, especially if you're just going for a weekend. (And if you can see your car from the campsite, you might even be able to camp a little higher with a rooftop tent!)
In general, unless you're camping in extreme cold weather and/or up in the mountains, one of the tents below will provide all the protection you need.
Sleeping Bag/Pad
Waterproof sleeping bags and pads (especially if you're a side sleeper) are a must-have for spring camping. Here are a few waterproof options that are also super warm and comfy.
Chairs
Optional, but really nice to have. As nice as the pictures of people sitting on rocks or logs look, they're not comfy at all. While I like to pack light, chairs are a must for me.
Firestarter
Something to start a fire with is a must! But be sure to check out safety tips and learn how to safely build a proper fire and (most importantly) put it out.
Camp Kitchen
I don't particularly like to lug around a lot of kitchen equipment and honestly, making bannocks and coffee over the firepit is probably one of my favorite things. You can go with the camping stove, but you might also be content with a giant cooking pot, a bowl, some utensils, and some foil for wrapping food. Throw in a cooler if you're packing things that don't keep well. Nothing fancy!
In general, you'll want to cook things that don't have much of a smell and are easy to clean up so as not to attract too many locals. (I once went camping with a co-worker who insisted we wear a specific set of clothes just for cooking and stuff them in a bag afterward, but I usually don't go quite that far.)
For food, bring things that are easy to prep and cook—grains (or in my case, stuff to make bannocks), bagels, dried sausage, jerky, hard cheese, trail mix, nuts, etc. (If you're feeling adventurous, check out our foraging guide!)
Toiletries
Keep these to a minimum. While it's tempting to toss in things like soap and deodorant, sometimes you really just don't want to. Especially in more secluded areas where not many people camp, animals tend to get curious when they have visitors. The less fragrance, the better. If you can't go without deodorant and soap, get something unscented.
You'll want to bring all the other necessities—biodegradable toilet paper, toothbrushes, toothpaste, etc. Don't go overboard! You should be able to fit everything in a small bag.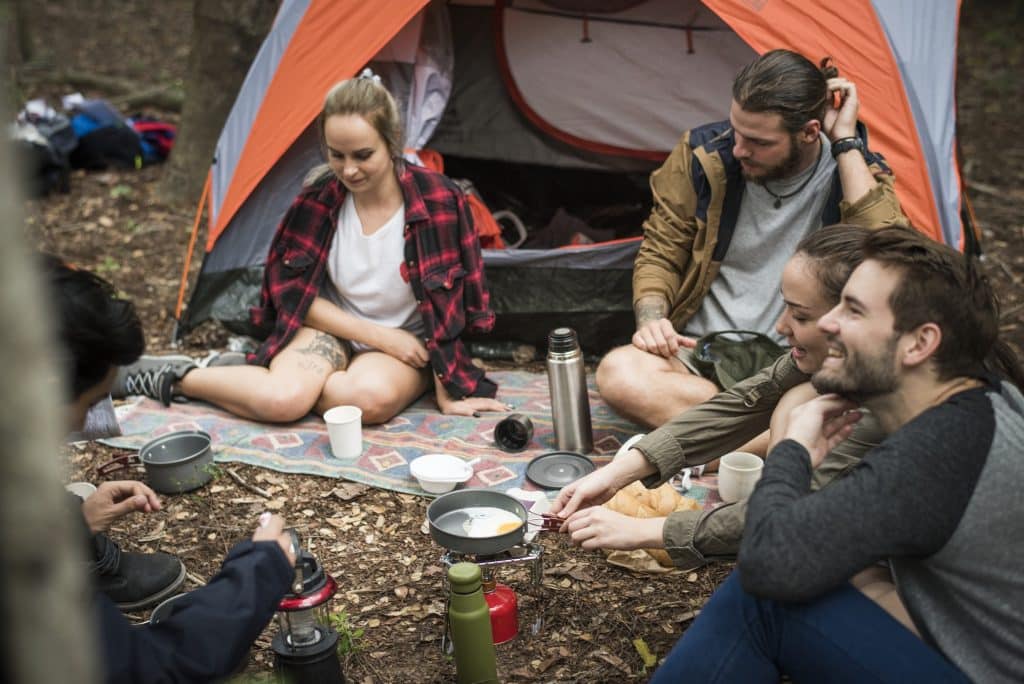 Part of the fun in camping can come in getting away from all of the things you would normally have and experiencing a bit of time outdoors with nothing but the necessities and a few friends. We made it a point not to bring any of the usual distractions and keep device usage to a minimum, particularly cell phones. It's a wonderful way to recharge your own batteries and get away from everyday stressors!
Looking for More Outdoor Hobbies?
Check out our articles on foraging, astronomy, and bird watching—all things you could easily combine with a fun camping trip. Share them with a friend who'd join you!