Calligraphy is one of the oldest arts in this world. This art has transformed dramatically. In recent years, artists have introduced modern and impressive calligraphy that is now trendy among calligraphy enthusiasts and lovers all over the world. These modern methods are easy to understand and practice for beginners with little to no knowledge of this technique. So, what can you do and how to start calligraphy?
To help you out, we have mentioned some calligraphy tips and tricks that will help you start your journey.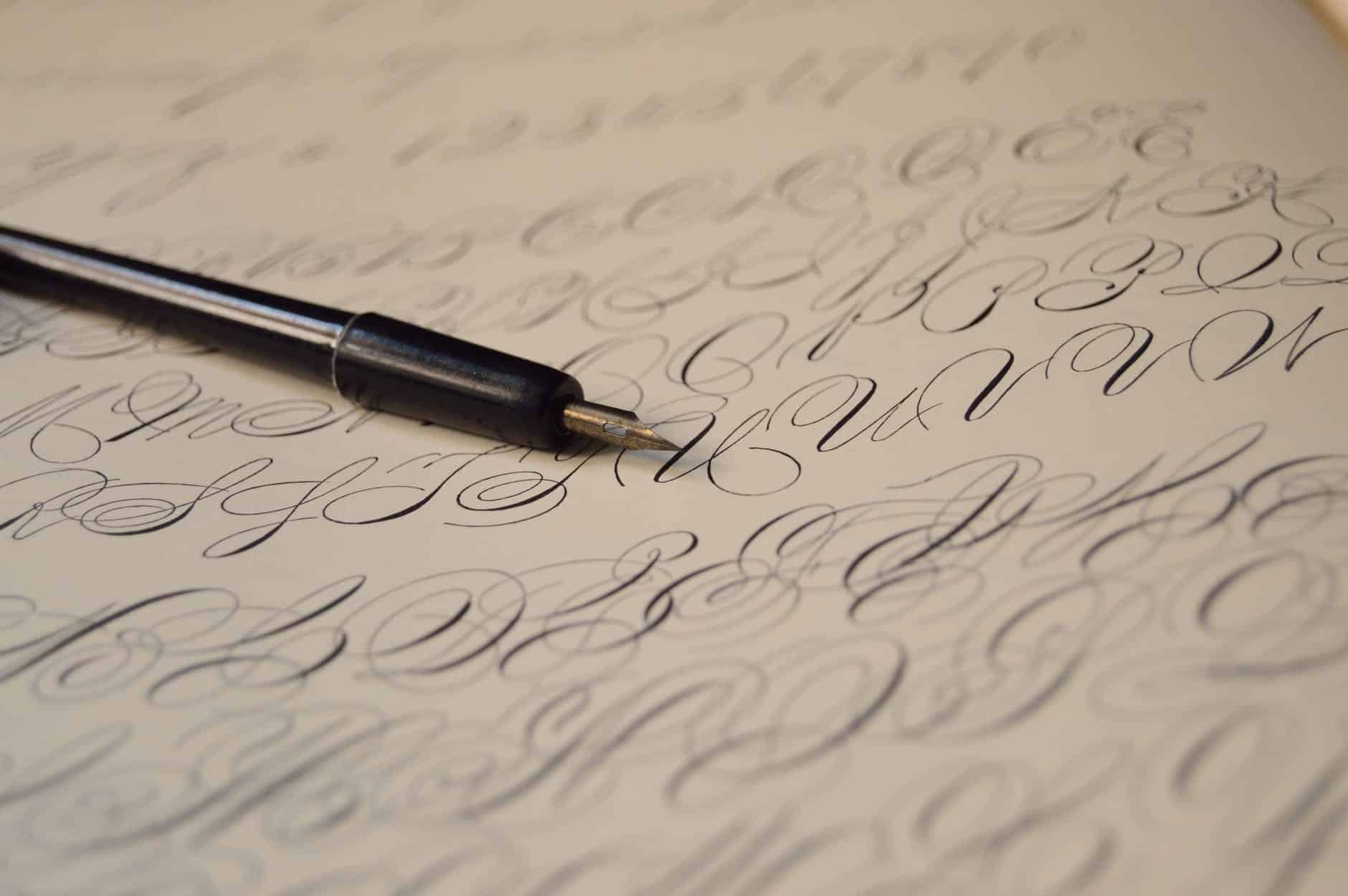 How to Start Calligraphy: Things You Need to Know
Get the Right Tools
Well, most people believe that beginning their calligraphy journey with expensive fancy tools is necessary. Although this is true and makes sense in some cases, you can purchase cheap supplies to practice the art of lettering. Also, you can begin your leisure time activity with any calligraphy tools you prefer, such as a pen, a pencil, crayons, and other affordable supplies.
However, if you are serious and want to get a grip on this spectacular art, it's best to start work with proper professional tools. These tools can be incredibly helpful for you and help you with each line, curve, or other things you draw.
Keep in mind it's vital to have a complete set of tools or supplies. So, invest in all the necessary tools like brushes, ink, and others.
Avoid Depending on Pens
Due to new trends, several art stores offer you a broad range of pens. Note that controlling your urge to purchase these pens is important if you are a newbie. This is because these pens offer you broad-edged tools or chisel-tipped. No doubt they work exceptionally well, but these tools are not for modern calligraphy.
On the other hand, in modern calligraphy, you have to rely on changing the pressure level on the tools to get thick downstrokes and thin upstrokes.
Hence, the more pressure you will apply, the thicker the line you will create. Plus, you also don't need to move your hand position. In that case, you need flexible tipped tools that offer you design flexibility without changing your position too much.
You can look for tools like:
Pointed pens – they have pointed nibs that flex when you put pressure on them
Brush pens – they come with flexible nibs
Paintbrushes – they also have flexible tips
Remember to Prepare Your Nibs
You need to keep in mind that almost all manufacturers put oil on the nibs to preserve them while they are in storage. This is why, before you start creating beautiful designs from your new nibs, it's vital to clean the oil. You can do this by sticking your nibs in a potato that will absorb the oil.
Note that cleaning manufacturer's oil from your nibs will offer you a smooth and seamless ink flow. Of course, if you don't clean the oil, it will still get off eventually. However, you will face issues in your first few calligraphy designs, as the ink might keep blobbing on the paper.
In some cases, oil also prevents the ink from getting transferred on the paper, which restrains your ability to practice and improve your skills. So, if you want to make your calligraphy journey simple, you need to prepare your nibs.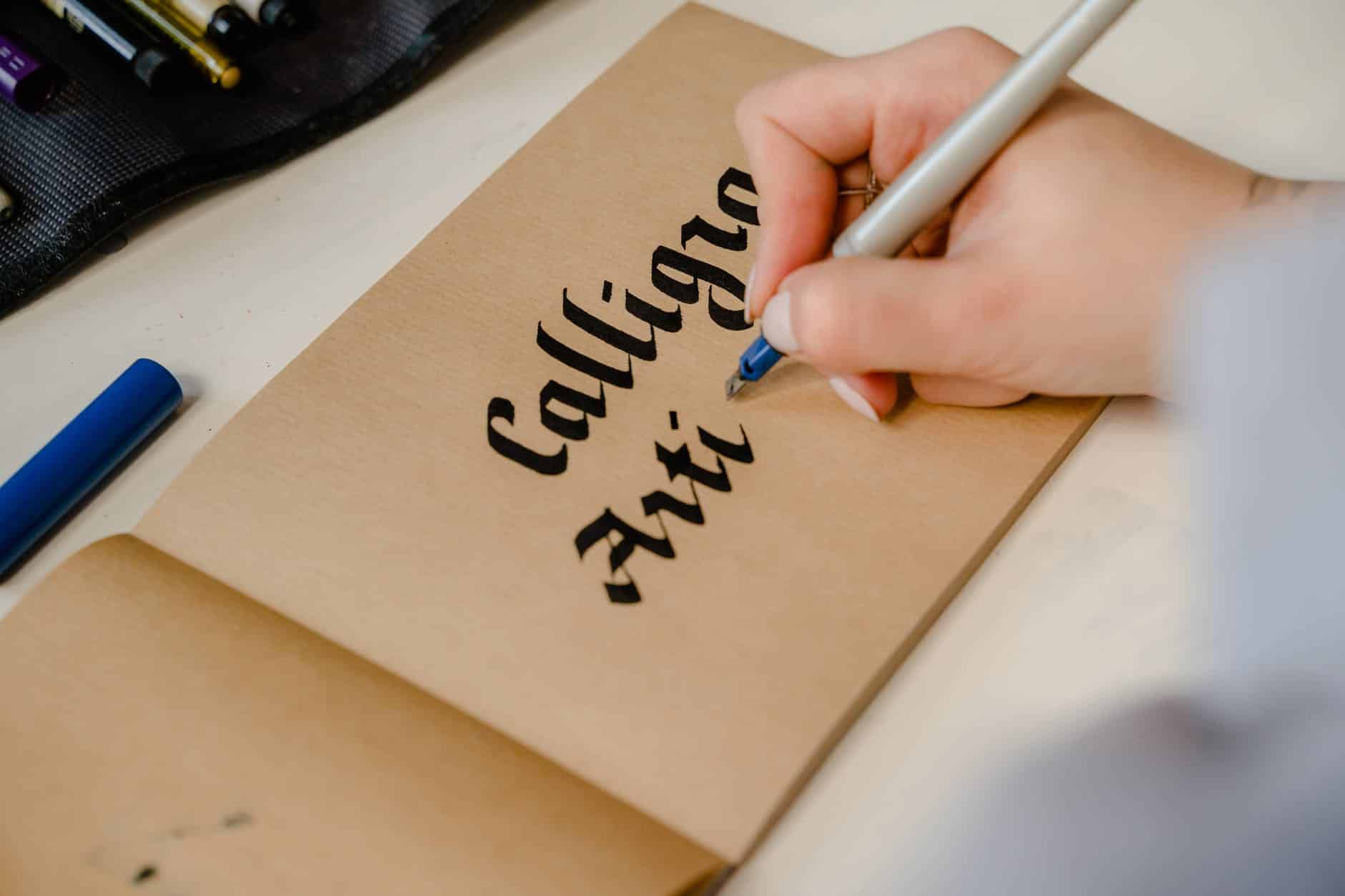 Learn the Basics
When you are thinking about how to start calligraphy, the best technique is to know the basics. When many people come across a lettering worksheet of experts, they may get tempted to just get on the high-level calligraphy designs.
But this idea might fail you right at the start of your calligraphy journey. Keep in mind that a professional was also a beginner at one point. No matter what art you want to learn, you have to learn it from scratch. For learning or improving, you need to go through every step.
In the case of calligraphy, you need to start with strokes, which is the first step toward professional calligraphy. They are one of the most challenging aspects you need to learn.
You can't start writing words or letters without mastering the strokes. The best part is that when you start following each step, you will learn the basic approach.
Leverage Google and Social Media
When you finally decide to learn calligraphy, you need someone to guide you when you are stuck. On top of that, you should also have some references to look at to learn to create a design.
You also need to interact with some people who are facing the same problems. This is when you need the help of Google and social media platforms. You can look for solutions to your concerns and issues on these platforms. The best part is that you can also search for some groups on social media sites where experts guide beginners and give some tips and tricks.
For instance, if you find it challenging to write an alphabet from your calligraphy tools, you can simply search on Goggle by using the correct terms. You will get lots of recommendations and plenty of guidance that you can try to finally find the best tip for yourself.
Some Bonus Tips
Calligraphy is a complete world. There are several aspects of this art that you need to learn. Obviously, with time and exposure, you will encounter different things that will polish your artistic skills. Since you are starting a new journey, you need to know a few more things mentioned below.
Use High-Quality Paper
These papers will prevent the ink from dispersing when you write something on them. Plus, your art will look cleaner and smoother. It is important to note that low quality and uneven paper can ruin your pens. So, it's better to purchase these papers.
Smaller Brush Pens
When you are thinking of how to start calligraphy, you need to consider the size of your brush pens. Small brush pens are pretty easy to handle than bigger pens. This is because they have smaller tips that provide reasonable assistance to the newbie to start designing. So, look for high-quality smaller brush pens.
Relax the Death Grip
You need to relax your death grip while drawing anything on paper. This will help you to create more natural strokes.
Practice, Practice, and Practice!
There is nothing in the world that you can't accomplish without practice. As people say, "practice makes perfect." You need to dedicate significant time to your hobby so that you can create art that is impressive and appealing. Also, never get disappointed with the results, as no one can master a skill overnight. Just be passionate and enjoy every step of your journey.
Bottom Line
So, now you know how to start calligraphy. You need to understand that this is not a complex and challenging art. If you have the passion, motivation, and urge to learn calligraphy, you can surely excel in this field. The best part is that once you learn calligraphy, you can use your art for interior designing.