Cold brewing is a unique way to brew tea that cuts back on the bitter/tannin flavors found in tea that some people don't like. If you're curious about how to cold brew tea and make it taste just as good as it does at the cafe, keep reading!
You'll find that even people that generally don't like tea enjoy a nice cold brew tea. With the lack of bitterness, this kind of brewing method brings forth clean, sweeter flavors that you might not normally notice in hot or iced tea. On top of that, some of us just don't like drinking hot tea year-round and appreciate a refreshing glass of cold tea.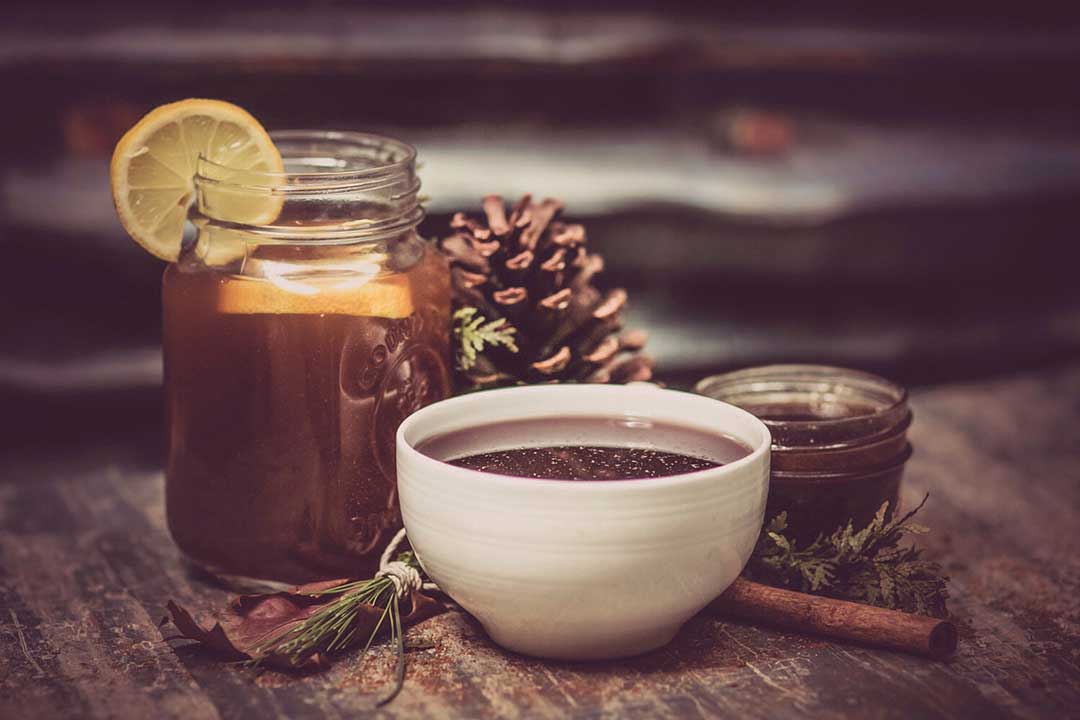 Iced Tea vs Cold Brew
A lot of people consider iced tea and cold brews to be the same thing. There are similarities, but they're usually made very differently.
Most iced tea still has a bitter flavor, much like in hot tea. You run into a lot of issues with oversteeping and undesirable, muddied flavors. (I've had a few "cold brews" from cafes and it was immediately apparent they hadn't actually been cold-brewed.)
So what's the difference?
It's really just one simple thing—where iced tea is heated, often cooked in a coffee pot or tea maker, cold brews never touch heat.
From start to finish, it only ever sees cold or room temperature water. The lack of heat during the brewing process drastically cuts back on bitter flavors that might otherwise overpower your cup of tea. Sometimes, more bitter flavors are desirable, though, so certain teas do better as cold brews than others. For instance, some of the Earl Greys I like to drink just aren't as punchy when cold brewed, so I still prefer them hot.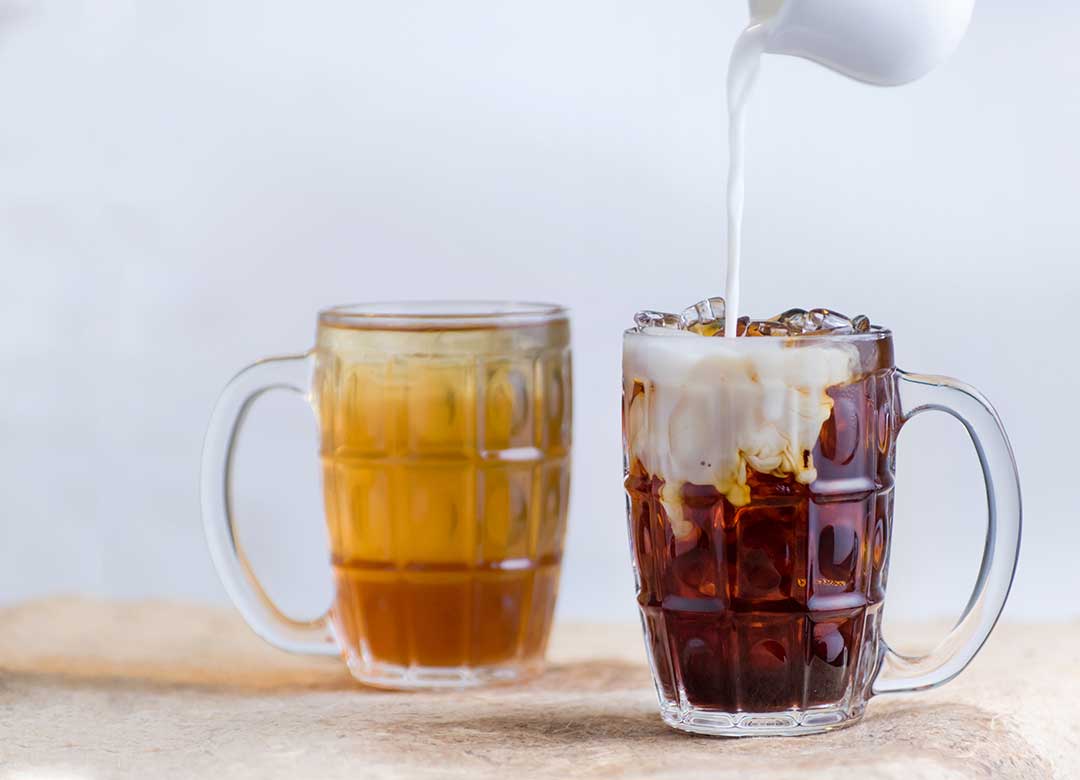 What Teas Make the Best Cold Brews?
Before we get into the brewing process, let's go over some teas that make great cold brews.
Green teas like sencha (the same leaf that's used in matcha) and dragonwell do nicely in cold brews. Add a touch of citrus, like orange or lemon, and you'll have a crisp, refreshing cold brew. (After it's done brewing, of course!)
Most oolongs also do well in cold brews. More specifically, Wuyi Oolong, which is a favorite of mine.
Herbal/floral blends like hibiscus tea make one of my favorite cold brews, especially mixed half-and-half with lemonade.
If you're not too big on loose-leaf, I've also included some of my favorite tea bags to do cold brews with. You'll find some familiar names like Lipton, Celestial Seasonings, and Luzianne in the list below. Don't discount them just because they're in bags! I love Luziannes hibiscus ones and less expensive teas can be great for doing cold brews for gatherings.
Other favorites include regular black teas with some flavoring, like peach and raspberry. Peach tea is one of my absolute favorites. It's been a while since I've enjoyed a glass, but I used to have it all the time as a kid! My favorite bagged peach tea is a toss-up between Twinings and Celestial Seasonings. I like to add a bit of honey and cinnamon after it's finished brewing before I add ice.
Celestial Seasonings also has a delicious raspberry tea, perfect for sweeter cold brews.
Harney & Sons Loose Leaf Green Tea, Japanese Sencha
ELITEA Green Tea Loose leaf Quality Dragon Well Green Tea Xi Hu Long Jing China Famous Green Tea
The Tao of Tea, Wuyi Oolong Tea, Loose Leaf
Organic Hibiscus Tea Bags | 100 Tea Bags | Eco-Conscious Tea Bags in Foil Lined Kraft Pouch | Raw from Egypt
Celestial Seasonings Tropical Fruit Cool Brew Herbal Tea Bags
Twinings Cold Brewed Iced Tea Bag Sampler 40 Ct Includes: Mint, Mixed Berries, English Classic, and Peach
Twinings of London Cold Brew Teabags, Peach
Celestial Seasonings Cool Brew Iced Black Tea: Raspberry and Peach
Luzianne Family Size Iced Hibiscus Tea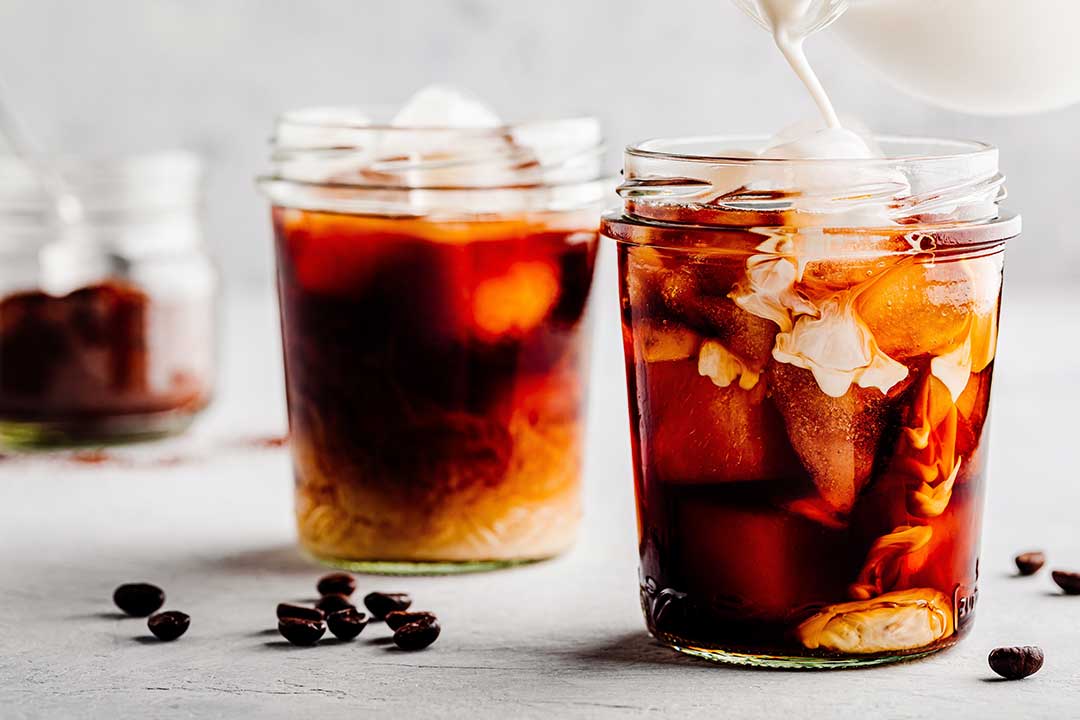 How to Cold Brew Tea
Now, on to how to cold brew tea. (It's super easy once you get a routine going, though a little trickier to do than coffee!)
The trick is to get a good ratio of tea to water—just enough to give it flavor, but not so much that it gets bitter. Roughly 3 teaspoons to a quart is my magic ratio, give or take depending on how much space your leaves take up. Add an extra teaspoon if you have big leaves or leaves that take up a lot of space due to how they're rolled. Other teas that are very tightly rolled or fine might only need 2 teaspoons.
As for how to cold-brew—it's simple. Just put the desired amount of tea and a quart of water in a mason jar and let sit at room temperature for 12 hours. (Or as long as you can overnight if you can't do the full 12 hours.) Strain the tea leaves and serve over ice with a little bit of sugar or honey. Depending on the kind of tea, I also like a bit of milk in it.
Letting it sit out too long might encourage the growth of bacteria, so if you're not going to drink it soon, be sure to store it in the fridge.
A Note on Water
Water is incredibly important to your cold brew. Tap water is often too harsh and the flavor of tea suffers. Distilled water is just as bad. The lack of mineral content makes tea taste flat. Look for your favorite spring water—I personally like brands like Nestle, Fiji, Rocky Mountain, and Dasani. (I hate the way Dasani tastes, but it tastes particularly good in most of my teas.)
It might sound trivial, but water can drastically impact the taste of your tea! Do a taste test for yourself and find out what you like best.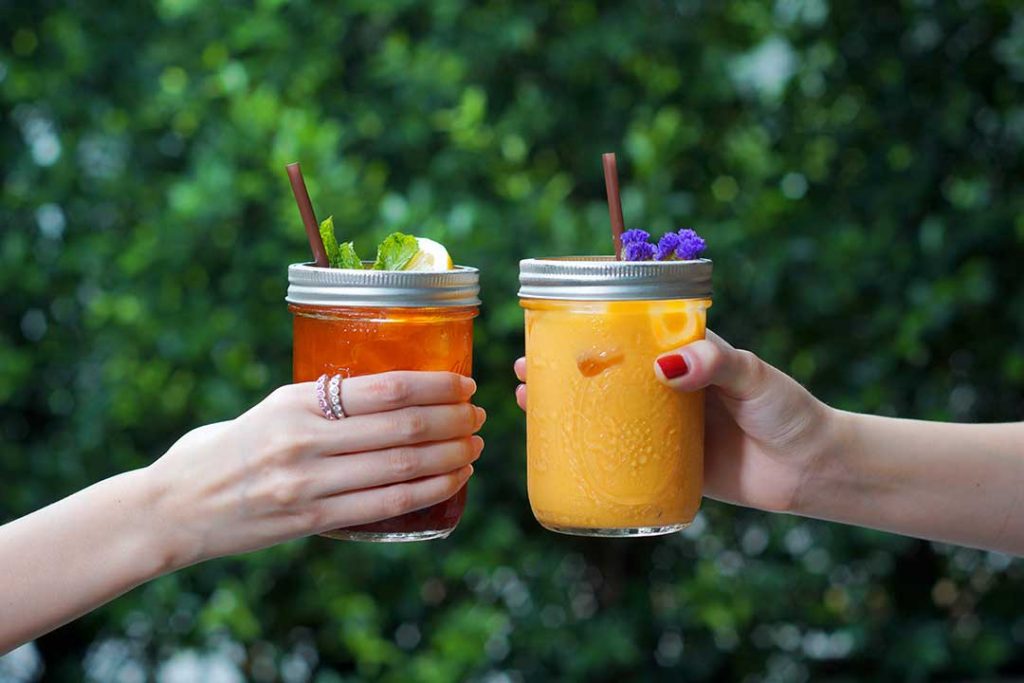 Best Containers for Cold Brewing
I like to use a french press for cold brewing, as it makes it easy to strain. If you're only doing a jar at a time, just use a french press! If you're doing multiples, I've included some mason jars similar to what I use at home. (These are also perfect if you're looking to gift cold brew kits to friends and family!)
I still recommend grabbing a french press if you don't already have one at home. It strains tea leaves better than most infusers, so if you don't like extra leafy bits floating around, these are perfect.
Ball Mason Jars Wide Mouth 32 oz with Non Slip Jar Opener- Set of 4 with Lids
Kerr 1 Qt. Regular Mouth Canning Jars Set of 12
Ball Mason Jar-32 oz. Aqua Blue Wide Mouth-Set of 4 Jars
Ball Amber Glass Wide Mouth Mason Jars (32 oz) 4 Pack with airtight lids and Bands and SEWANTA Jar Opener
French Press Coffee Maker (34 Ounce) with 4 Level Filtration System – 304 Grade Stainless Steel – Heat Resistant Borosilicate Glass by Cafe Du Chateau
BAYKA French Press Coffee and Tea Maker, 34oz Double-Wall Stainless Steel Metal Insulated Pot with 4 Level Filtration System, Rust-Free, Dishwasher Safe
ADAMITA French Press Coffee Maker 34 oz French Press 304 Stainless Steel Coffee Press with 4 Filter Screens System, Precise Scale Heat Resistant Borosilicate Glass BPA Free Complete Bundle
Hopefully, you've enjoyed learning more about how to cold brew tea! If you're interested in learning to brew more of your favorites, you might enjoy this guide on how to brew your own kombucha.
Enjoy, and happy brewing!