You've found a cupcake recipe that looks delicious, but when you get around to trying it, it just didn't quite turn out the way the recipe described. While it could just be an error in the recipe, more often than not, it's one of the things we'll cover in this post.
So without further ado, here are some tips for baking cupcakes and making sure you're doing things correctly on your end! Then you can decide if you need to track down a different recipe.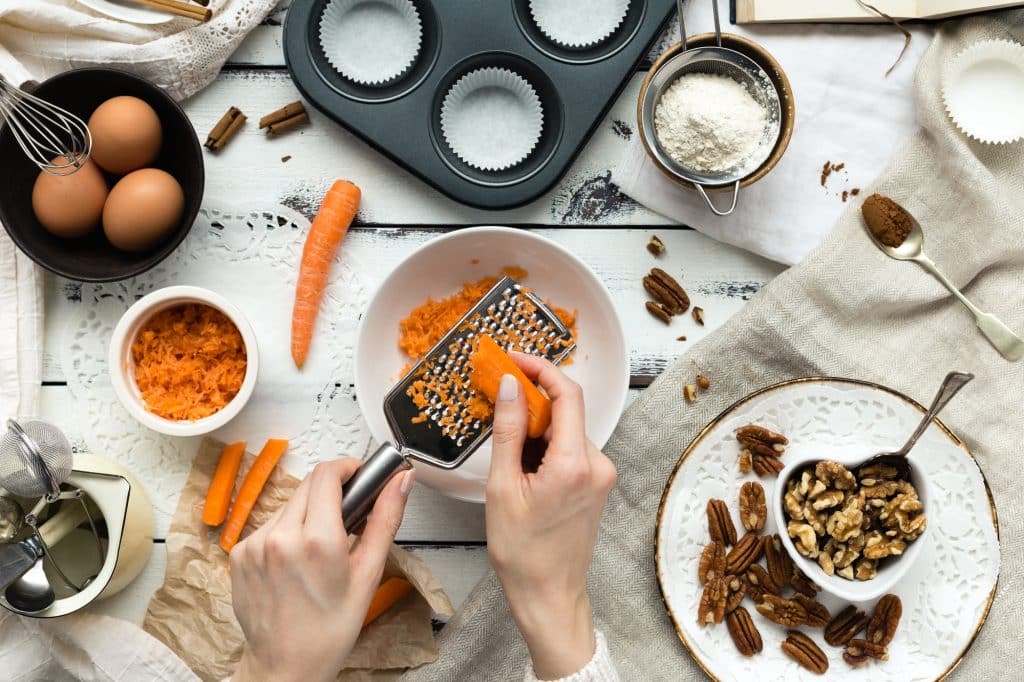 1. Don't use cold ingredients.
Unless stated by the recipe, it's almost always better for all of your ingredients to be at room temperature. Set out the required amount of milk, butter, eggs, and any other cold ingredients and let them warm to room temperature before mixing them.
This helps them mix more thoroughly and results in a more airy, fluffier cake. You can get by with cold ingredients if you're in a rush, but this often produces a cake that's inconsistent and uneven. (You'll find some recipes call for cold ingredients, but these often specifically aim for a chunky, dense batter.)
2. Get a fine mesh strainer.
Speaking of chunky batter, mesh strainers make all the difference in the world when it comes to getting a smooth batter.
For dry ingredients that are prone to lumps (like flour), you can sift them into your mixing bowl and crush any lumps before they go in.
This makes it a million times easier to get things smooth, saving yourself the time of worrying about lumps after your batter has already been mixed. (It's much easier to prevent them than it is to find them later!)
Mesh strainers are also great for getting lumps out of any sauces or custards that accompany your cupcakes. For instance, if you're serving them with a side of Creme Anglaise or custard, you can easily strain the lumps out before you chill it.
3. Stick to the recipe.
Some recipes are more forgiving than others. However, in most recipes, you'll want to stick to the recipe exactly for the first few tries. After you have a better feel for it, you can start playing around with additions and substitutions.
Even things like swapping out the type of flour or sugar can make a massive difference. Brown sugar is one of my favorite things to use in cupcakes, but I can't swap it out one-for-one. Brown sugar clumps easily and has a lot of moisture, so you might have to make some other cuts in your recipe or use less sugar than you normally would.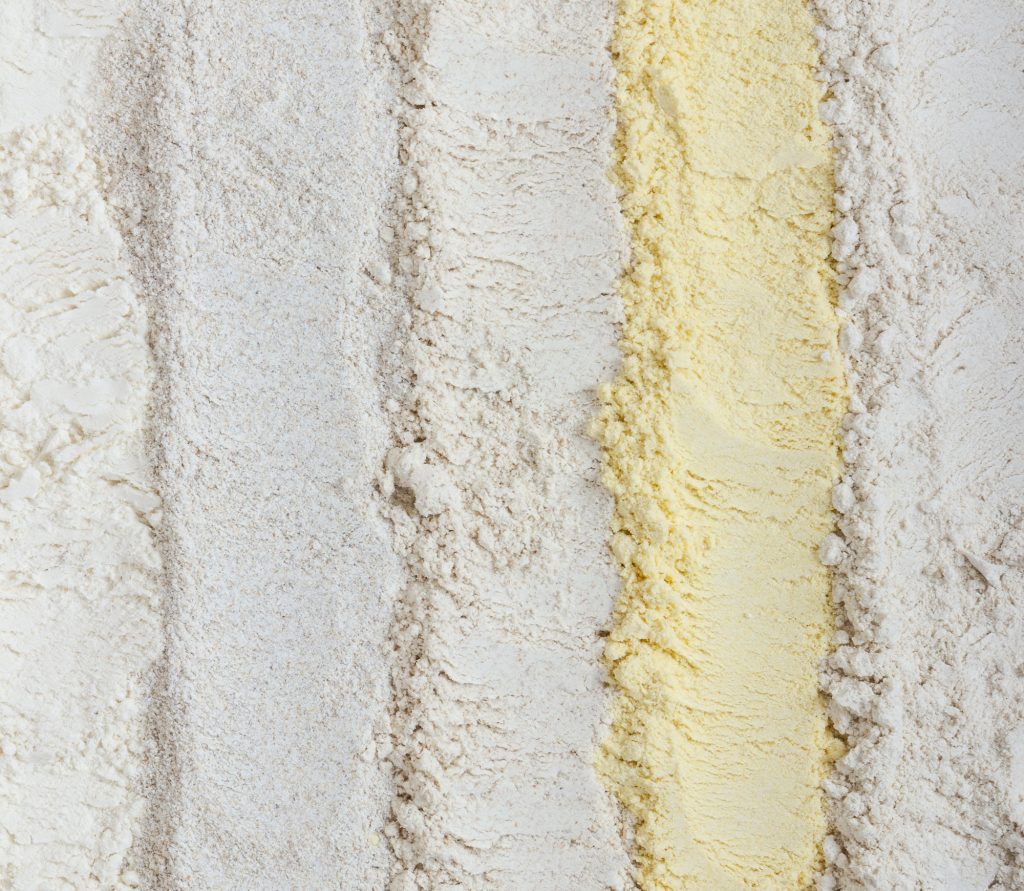 4. Choose your substitutes carefully.
Speaking of which, if you're looking to make more substitutions than just sugar, it's important to try just a couple at a time if you're not quite sure what you're doing yet! This way you know why things went wrong when they don't turn out quite how you expected.
Especially when you're trying to take a normal recipe and adapt it for a vegan-friendly cake, you'll find that the ingredients used in vegan recipes can be a little tricky. The milk is thinner, you have to find thickeners other than the usual go-to (eggs), and there's often a preference for almond or coconut flour, which is much different than all-purpose flour. (Substitutions warrant an entire series of posts on their own!)
So if you want to make your own substitutions, do a little research beforehand or play around with swapping things out. Just take into account how thick your ingredients are, as well as things like moisture content and how well they function as thickeners.
5. Check your oven temperature.
One of the main culprits in cakes not turning out properly (or coming out very dry) is oven temperature. As much as I would love to say that you can crank it to 375℉ and expect it to be that temperature, ovens (especially older ones) have a habit of being pretty inaccurate.
To give you some idea, the first oven I had when I moved into my new apartment was off by a whopping 90℉ and was always way too hot. It took a few batches of burned cookies and biscuits-gone-wrong to actually test the temperature and realize how far off it really was.
Moral of the story? Get yourself a thermometer and check your oven's temperature once it's done preheating.
6. Don't stick a fork in it.
Okay, you can still stick a fork or toothpick in to see if they're done, but it's not necessary. You can often just poke your cupcakes and see if they bounce back. If the indent stays, they might need a few more minutes.
Cupcakes that are done won't keep an indent—they'll be nice and springy!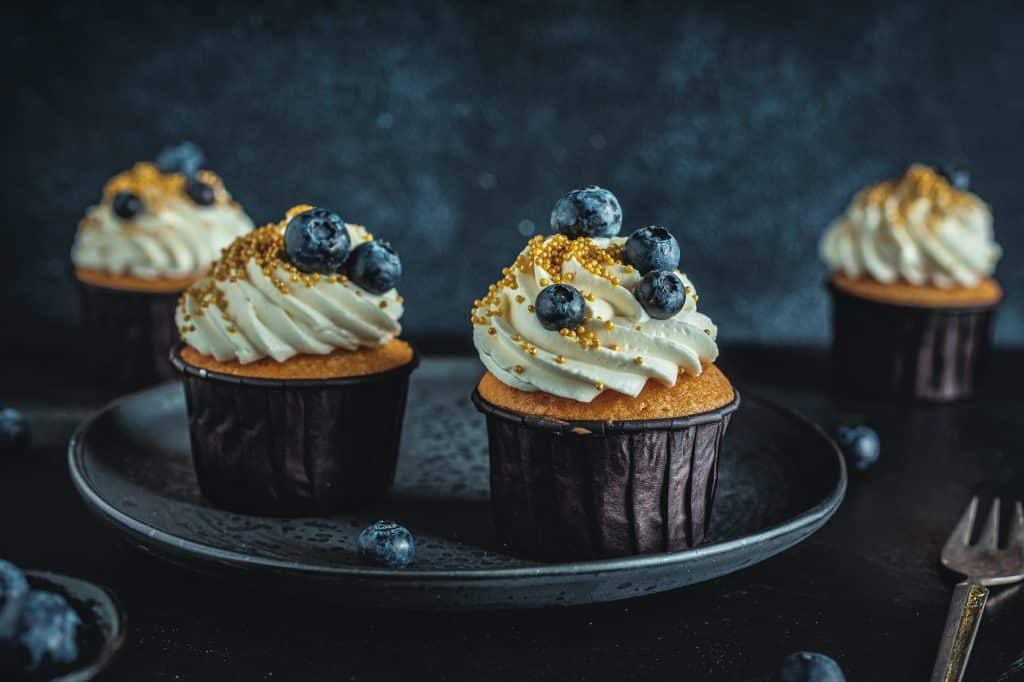 7. Don't leave them in the pan.
The quickest way to get dry cupcakes is to leave them in the pan afterward. While you still don't want to immediately take them out (let them cool a minute), you want to keep them from overcooking.
Most things continue cooking long after you've taken them out of the oven, between the heat trapped in the cake and the hot metal of the tray.
8. Glaze your cupcakes, then frost them.
Another way to keep cupcakes from drying out is to glaze them, giving the entire cupcake a decent coating. This acts like a barrier that can help trap moisture.
Once they have a hardened coat of glaze, then you can frost them.
9. Store them properly.
Lastly—storage! Especially if you're traveling or planning for your cupcakes to last the week, you'll need to store them properly.
One of my favorite things to use is a cupcake carrier. Or, if you're giving them away as gifts, get a plastic container that seals properly. Boxes do well if they're going to be eaten quickly, but plastic does a better job of making sure they don't dry out.
While baking is a science, it doesn't have to be complicated! Hopefully these tips will help you with your next recipe. And if you have any questions, let us know in the comments below!
Enjoyed this post? Here are some other posts you might like: