Resin jewelry is generally made with a clear epoxy resin, often with decorative additives like dried flowers, beads, glitter, and colorants like paint and colored mineral powders.
You can make everything from beads for bracelets to pendants and earrings with epoxy craft kits, which we'll cover in this article.
Ready to get started?
Keep reading to learn more about our favorite resin craft kits and further information on making your very own resin jewelry.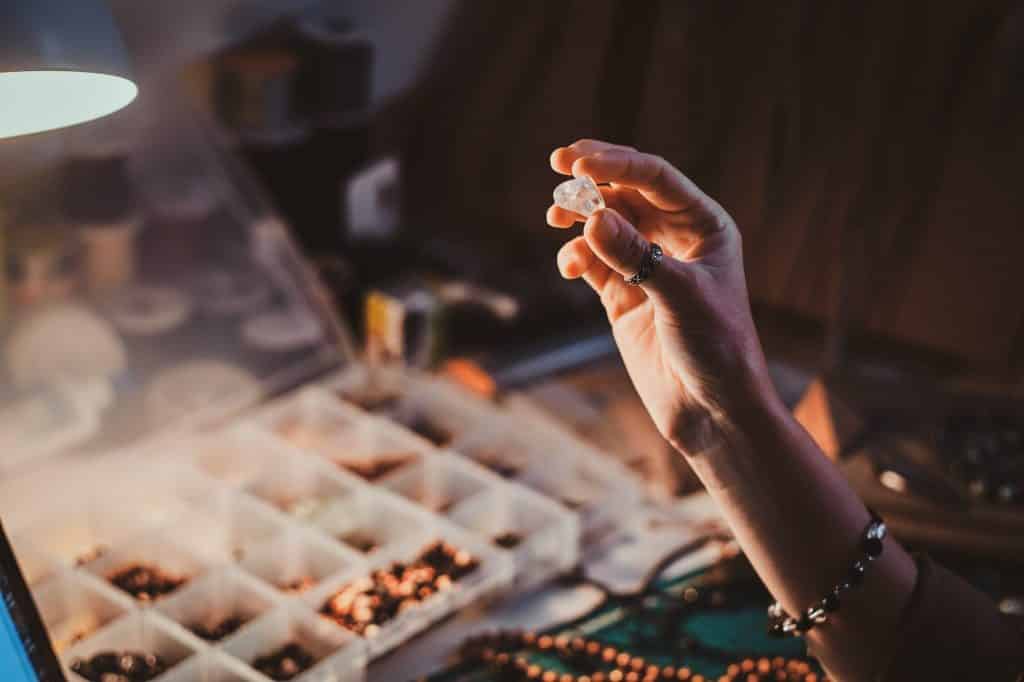 Resin Jewelry Making Supplies and Kits
In general, you want to do a little research when looking for a good epoxy resin that doesn't yellow or change color over time. Here are a few kits that are known to have great, clear resin that keeps its clarity and doesn't get cloudy.
Depending on how long resin takes to set, it can take longer to pour into molds. Instructions included in each of these show about how long you should expect it to take.
The longer it takes to set, the more careful you'll have to be when pouring them into molds. Pouring in layers and waiting for any bubbles to escape will help eliminate any bubbles or cloudiness in your final piece.
Alternatively, if you're looking for something that sets faster, you can look for "UV" epoxy resin. This resin sets significantly faster with the use of a UV lamp, usually within just a few minutes.
UV resin is especially useful when you're creating jewelry pieces that require lots of layers. Since it sets quite a bit faster, you're not stuck waiting around for layers to set. Using resins with a longer set time can quickly add up to hours or even days for more complex pieces.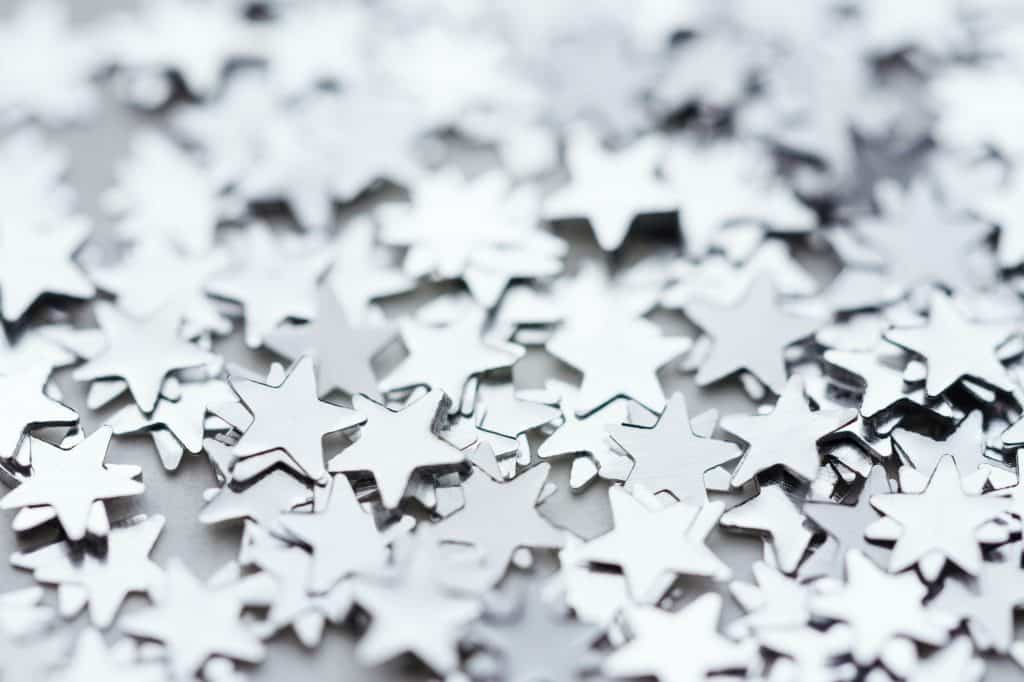 Colorants and Accessories
Resin jewelry can be as simple or complex as you want to make it. You could do a few colored swirls in your epoxy mixture with some mica powder and glitter or a more complex piece layered with colorants and decorative botanical pieces.
Many jewelry designers like to create layered artwork in pendants, earrings, and even tinier designs in small rings.
Mica adds beautiful, metallic colors to your designs, but there are other liquid colorants for epoxy.
As far as accessories, you can use just about anything. Some of my favorite accessories include things like:
Charms and other jewelry findings
Beads
Dried leaves and flowers
Gem chips
Small gears, like you'd use in steampunk-style jewelry
Metal flakes
Glitter
If you can't find kits with the decorations you like, you'll find a lot of things in nail decoration kits work great for resin jewelry. You can also take a trip to your local craft or jewelry store and see what kind of findings you can get ahold of.
Here are some of my favorite colorants and kits you can purchase on Amazon:
Jewelry Molds
While most epoxy resin starter kits come with a few simple molds, you'll want to get your own if you're designing different types of jewelry.
Until you're used to how long resin takes to set, you'll want to stick to simpler designs like large pendants and earrings. Rings and other molds with smaller parts can be a bit difficult to work with, especially when you're adding in accessories to thinner rings.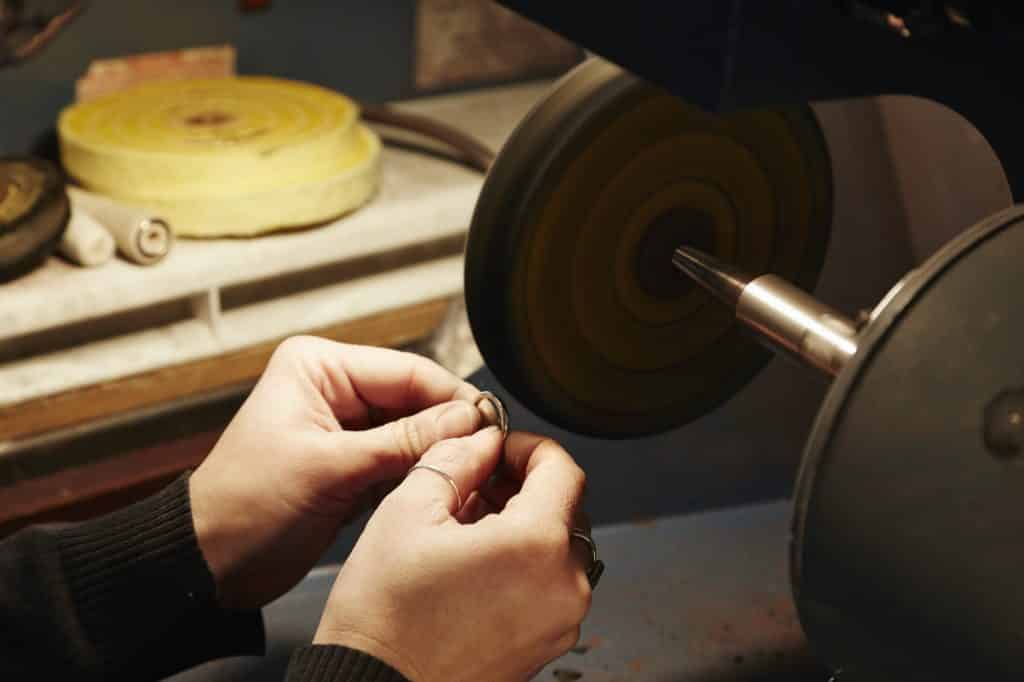 Finishing Touches
While pieces made with these resins shouldn't need too much work, if you still find them a bit cloudy or bubbly on the surface, you can clean them up a bit.
If you already have a drill or grinding wheel, you can find sanding and polishing pads that work perfectly for smaller jewelry pieces. You'll want to start with coarser papers and work your way down to the finest ones, making sure to completely remove any scratches before moving on to the next round.
The books included below all have more in-detail information on how to polish your pieces based on the type of resin you're using and how cloudy your piece is after removing it from the mold.
Lastly, you'll want something to put your finished piece on, whether it's a chain for a necklace, bracelet, or keychain. You can also find some colored cord or twine to match your design.
Books on Resin Crafts
If you're looking for more information on how to perfect your resin jewelry, here are some great books that go into detail on designing and creating resin jewelry. You'll find everything you need to know, from choosing a good resin to how to polish your piece to perfect clarity.
Know a friend who would love to join you in a little jewelry-making fun? Share this post with them and decide on a project to start together!
And if you're looking for more jewelry making projects, check out our guide on making your own tumbled stone jewelry.